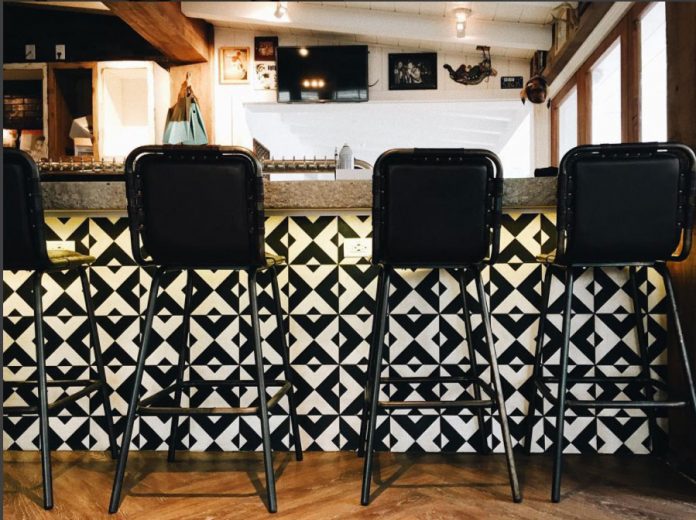 Granada Tile's cement tiles point the way to good food.
Follow your eyes to find the Granada Tile cement tiles and a great place to eat. Look for cement tiles from Granada Tile to point you towards good food. For this reason, we're proud to say that we are in some of the best restaurants across the country. And, with the recent release of Zagat's 36 Most Anticipated restaurant openings of 2016, we're adding a new one to our list. Opening soon, Tower 12 on the Hermosa Beach pier sports a casual, beachy vibe.  Spot Granada Tile's Serengeti cement tiles at the bar.  Badajoz cement tiles are the floor tile pattern which covers the deck that wraps around the second floor.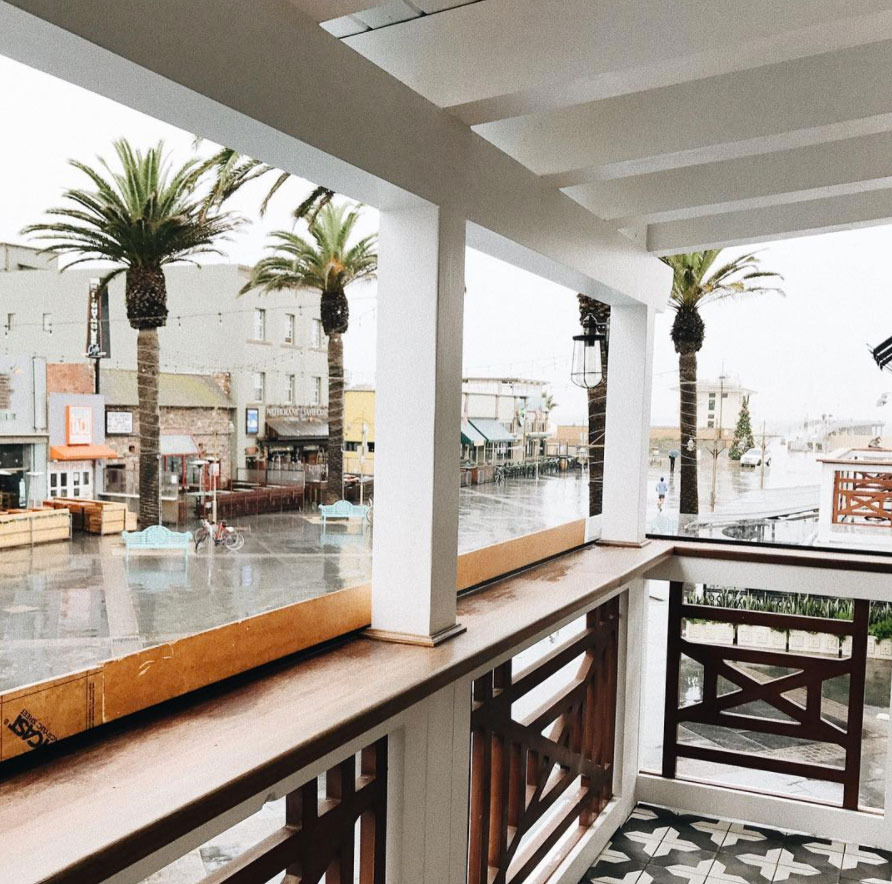 The best restaurants choose Granada Tile's concrete tiles.  Along with their beautiful designs and vivid colors, our encaustic tile is long lasting, easy care and low maintenance. These qualities are the same ones that make it perfect for your home tile project. Versatile cement tiles work as patio tile, porch tile, kitchen floor tile, kitchen backsplash tile, bathroom tile, shower tile or laundry room tile. Get started today. Visit our cement tile shop to peruse our large selection of in-stock handmade master-crafted cement tiles. Many of our most popular concrete tile design are in stock and ready to ship out to you immediately! Not sure which of our over 400 patterns to pick? We'd be delighted to help you chose the perfect design to accentuate the beauty of your project. Call us today at 213-788-4238 to discuss which of our encaustic tile designs would be best. We're sure you'll fall in love with them before the grout even dries!