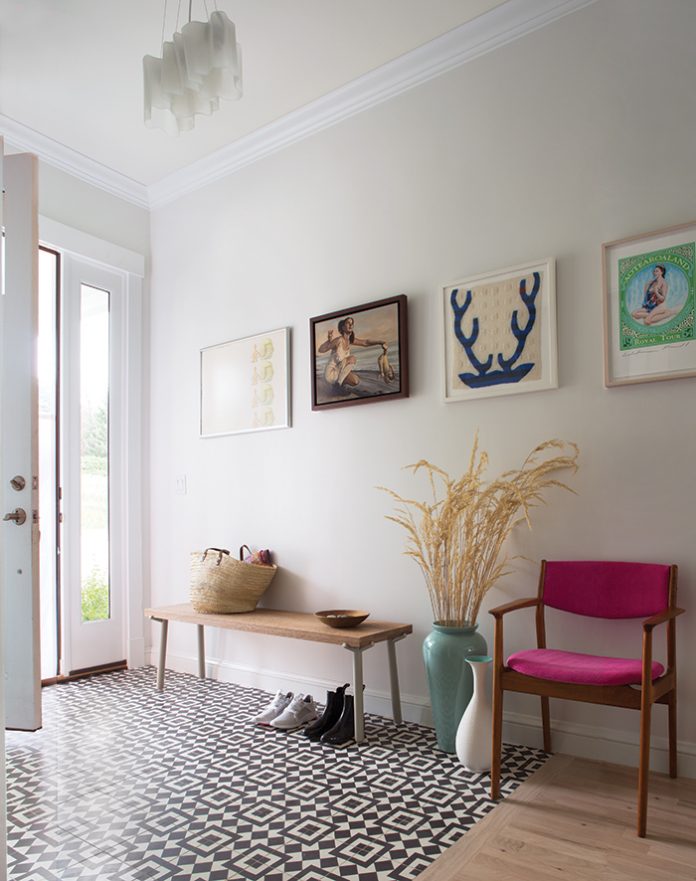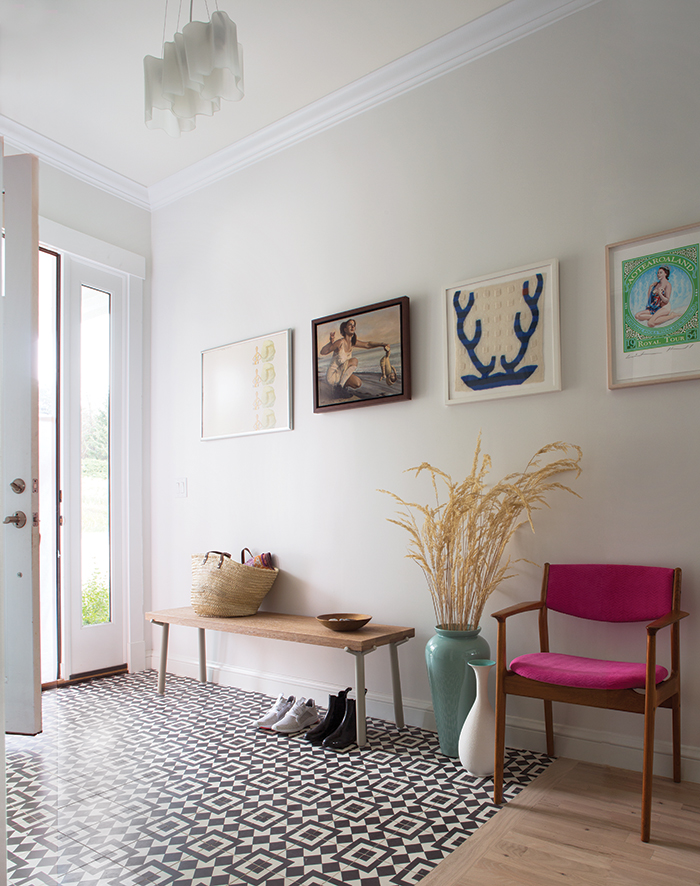 When editor in Chief Kate Meyers of Colorado Homes and Lifestyle moved into her best friend's home, she chose Granada Tile's Fez cement tile to delineate the front foyer and put her own spin on the house. In her new modern, cozy decor (and given the state's variable weather) it's the perfect welcome mat for guests. Through wet boots, muddy shoes, flip flops and dog prints, it will retain its bright beauty for years to come.
For wet rooms, foyers, patios, laundry rooms or any space that sees the wear and tear of everyday life, consider cement tiles. Paving the streets, main squares and outdoor spaces of Italy, France, Morocco and South America, they've survived the scuffle of feet over hundreds of years, retaining their bright, distinctive beauty.
Unsure about which concrete tiles to choose for your space? We can understand why! With over 400 eye-catching designs and over 40 vibrant colors to choose from, making a decision can be tough! Let us help you make a decision. Email us at Sales@GranadaTile.com or, even better yet, you can call us at 213-788-4238. We'd feel happy to help you decide which of our encaustic tile designs would be perfect for your project. We know you'll fall in love with your new cement tiles even before the grout dries.