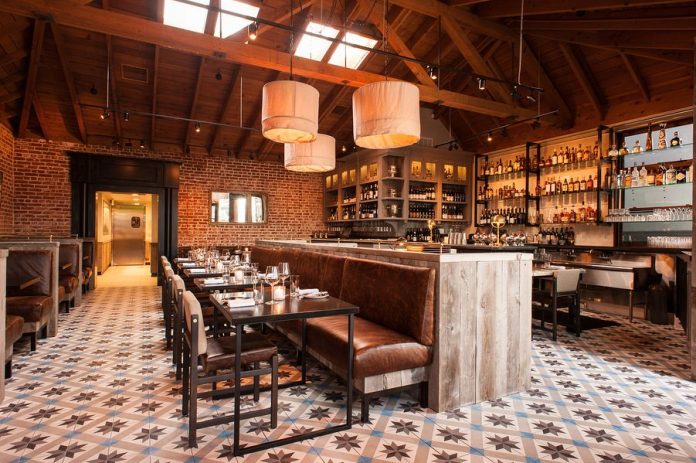 For this week's cement tile Tuesday spotlight, we turn our attention to Hermosa Beach, California, a spot for surfers, sun and now Steak & Whisky, brought to you by Chef/Partner Tin Vuong and executive chef John Shaw.
American fare, exposed brick, barn wood and our Toscano cement tiles equal a great new steakhouse in Hermosa Beach.  Located at 117 Pier Avenue (make reservations through Open Table here), this classic meat-centric spot has a 1920s vibe that's underlined by the vintage style of Toscano concrete tiles.  Toscano encaustic tiles cool palette of greys, black, white and blue, lightens the space's rich leather seating, reddish brick walls and Douglas Fir wood beams and balances their warmth, helping to bring an unexpected modern and industrial twist and taking it beyond just another steakhouse into something new.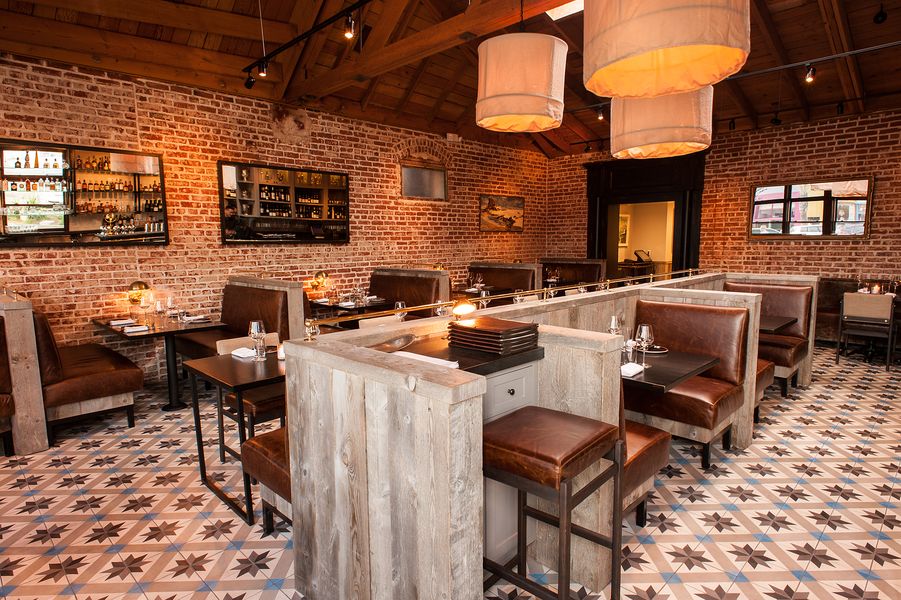 Custom-colored in shades of grey and black, with a white background and a silver stripe punctuated with pops of sky, Toscano mixes both exotic elements and familiar graphics for a restaurant floor tile that's modern and timeless.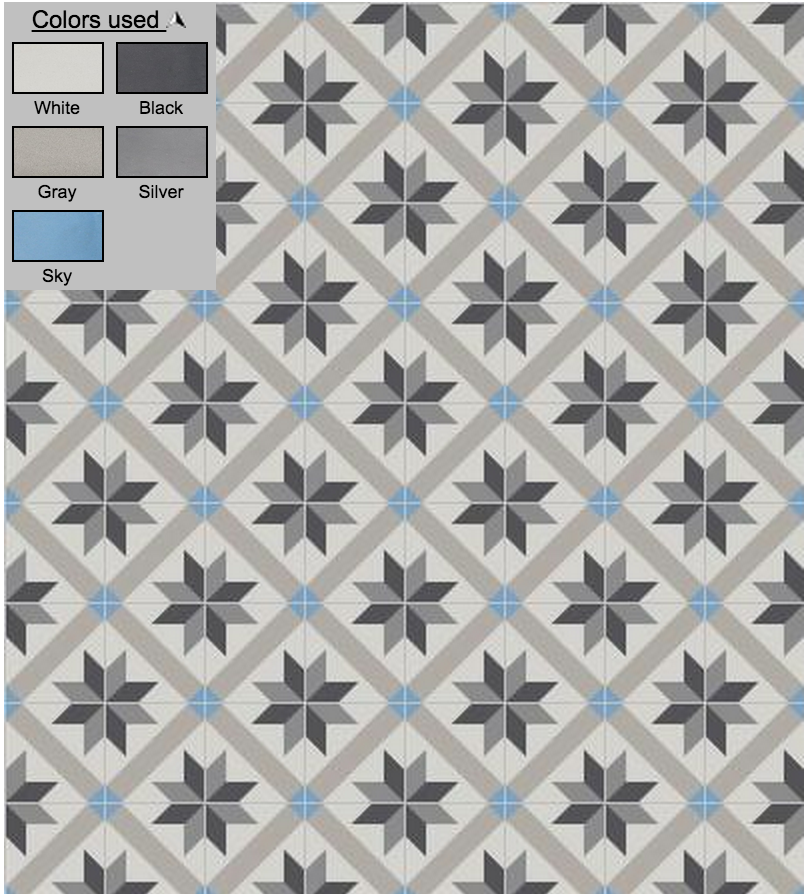 The qualities that make Granada Tile's cement tiles perfect for a hardworking coffee shop floor or restaurant floor — in addition to their beautiful designs and vivid colors, our concrete tile is long lasting, easy care and low maintenance — are the same ones make it perfect for your home, whether used as floor tile or wall tile.  Start by visiting our web store to peruse our large selection of in-stock handmade master-crafted cement tiles and call us today at 213-482-8070 to discuss which of our encaustic tile designs would be perfect for your home or restaurant project. Photos by Wonho Frank Lee for Eater LA