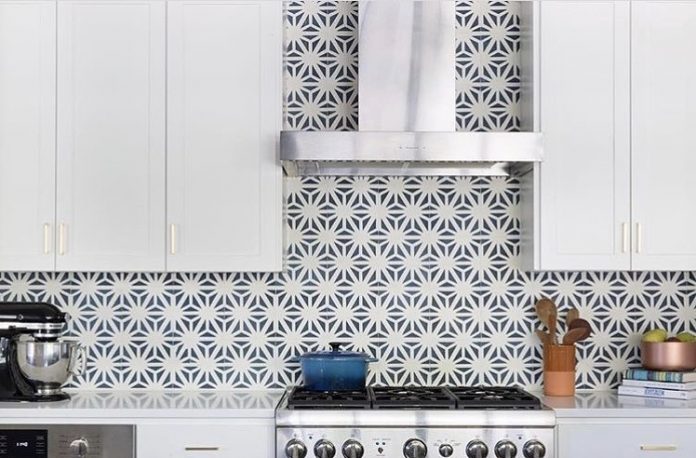 In this Austin kitchen by Lauren Ramirez, a backsplash  of Tunis cement tiles is elevated by a backsplash of Granada Tile's Tunis cement tiles. The blue and white design picks up the bright color of the island island while brass, wood, leather and rattan add warmth.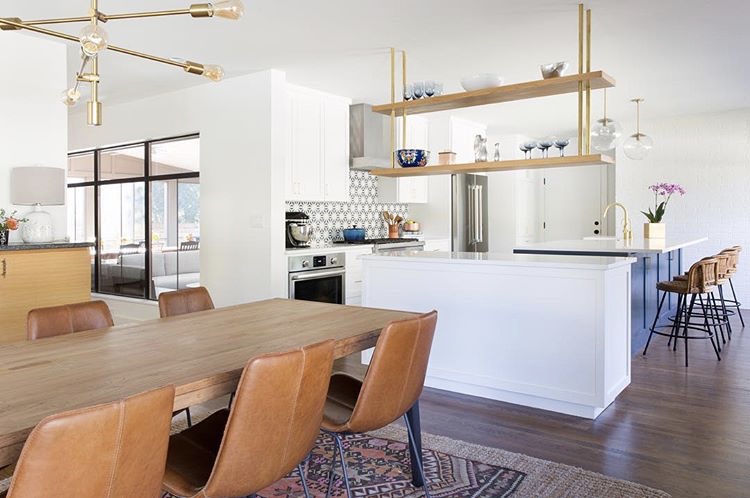 The vintage rattan bar stools and the leather dining chairs form a complementary pairing.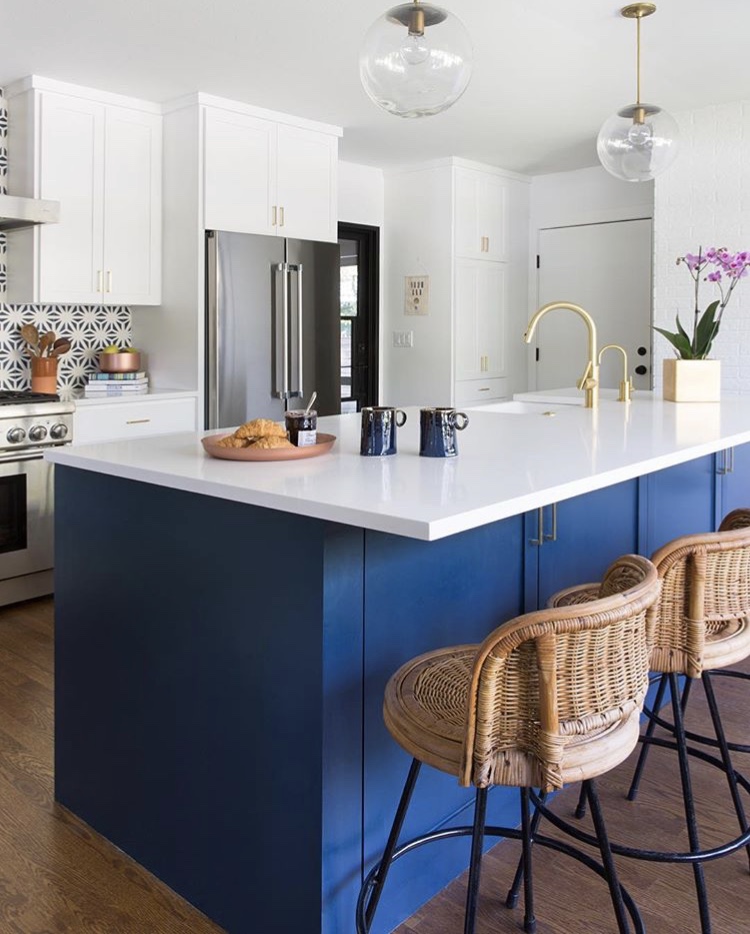 The sun and star-like pattern of the Tunis cement tiles is echoed in the light emanating from the glass globes hanging over the breakfast bar while the pattern's "spokes" find their twin in the slender legs of the stools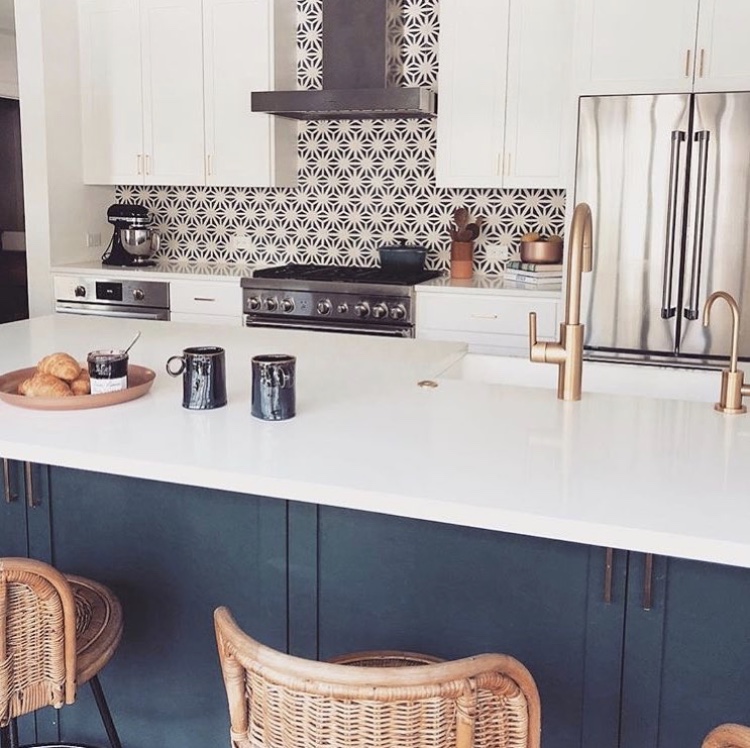 The open-weave of the rattan stools find its reflection in the Tunis cement tile pattern.
SaveSave
SaveSave