Proven by the plethora of magazines, websites, and companies dedicated to home renovations, inspiration can strike anywhere. Home decor, be it brightly colored throw pillows or a mesmerizing wall tile pattern, earns a place in the hearts of people across the world, and for a good reason. The home should be a place of comfort, sanctity, and ultimately relaxation from the stresses of the world. Entering a well-decorated home is akin to breathing a deep breath of fresh mountain air. Creativity shines with the use of color, patterns, and placement; one of the ways to incorporate all three comes through the use of wall tiling. In a design tactic used for generations, appealing cement tiles placed elegantly across a wall space can transform a space. Look no further for renovation inspiration than the below wall tiles.
Wall tiles can be used to add a pop of color in a monochromatic landscape
Subway tiles had their moment in the spotlight, but they're quickly being displaced by the classic cement tile patterns. As shown in the photo above, Granada Tile's Calais tile (part of the in-stock Echo collection) plays off of the stark whites and cements of existing components with a playful blue pattern. Working with outdoor spaces can be tricky, and many homeowners opt to use a neutral palette in hopes of not overwhelming the landscape. In areas such as backyard barbecues or seating areas, the clever use of wall tiles can break up this bland palette with gentle color and soft patterns.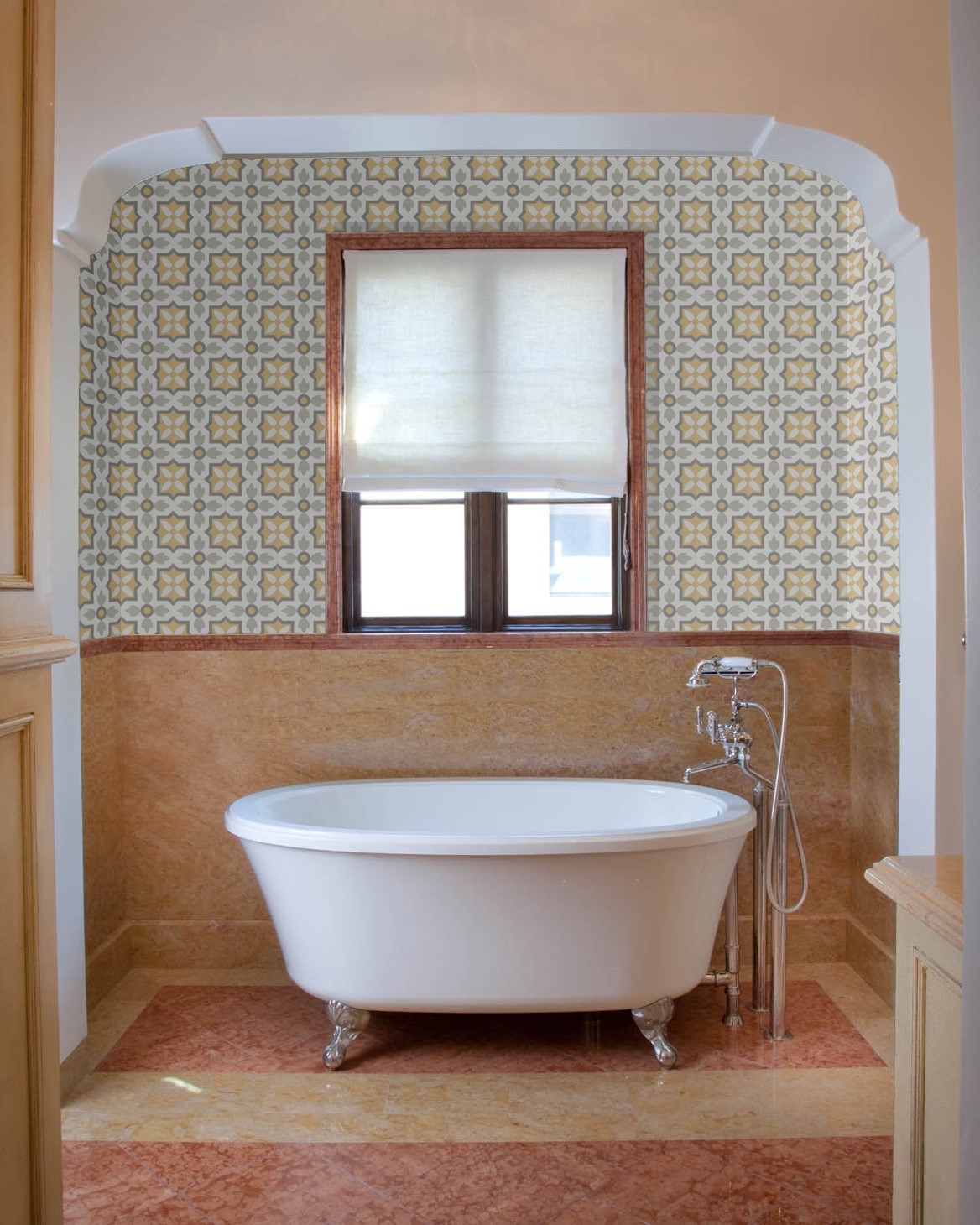 Blending colors allow an accent piece to shine
In contrast to bold color choices comes our next inspiration highlight, featuring the Flor tile from the Echo collection. Small spaces, such as a bathroom, offer challenges to decor enthusiasts. With relatively little square footage, choices must be made deliberately. A great use of wall tiles comes in the below photo, which seamlessly integrates the backsplash with the overall color palette of the bathroom. Flor's gentle pattern repetition and neutral palette allow the eye to hover between the terracotta-toned marble floor and the accent piece, a show-stopping classic bathtub.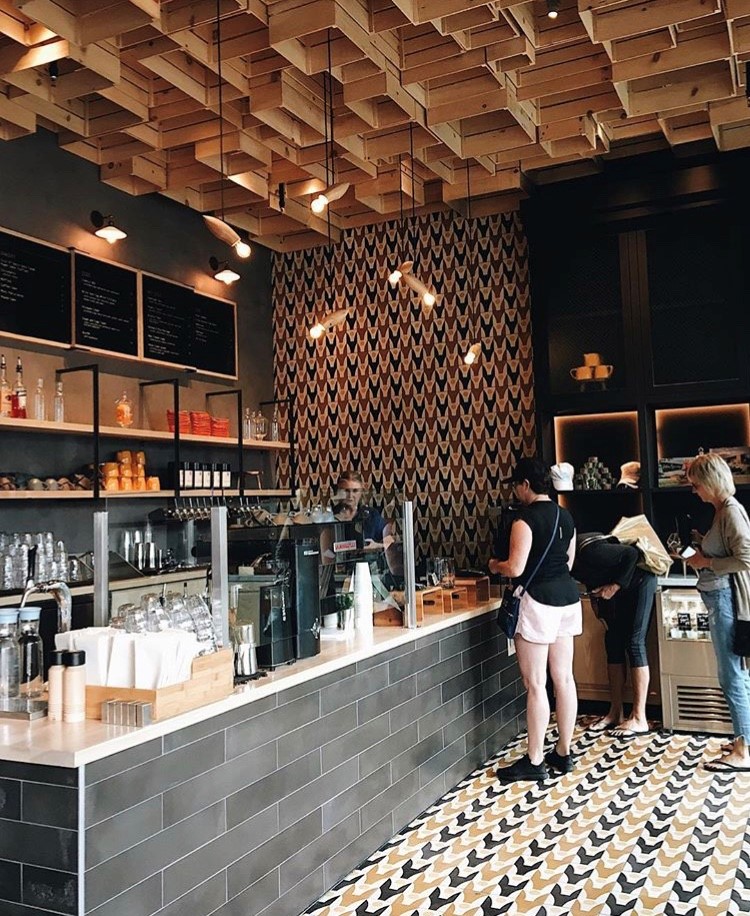 Less is not always more when it comes to modern wall tiles
It may seem counterintuitive, but sometimes layering on the 'busy' in a contemporary environment can up its chic factor exponentially. Modern areas, such as the shop featured in the above photo, frequently suffer from a lack of visual interest. While sharp lines may come across cleanly in photographs, they often feel sterile to a customer. With the use of Granada Tile's Stockholm cement tile, this shop gives customers the same comfortable vibe they would experience in their own kitchen. The look of 'less isn't more' can be integrated into an individual home as easily as in the photo below, featuring the Serengeti tile. Here, the restaurant contrasts the existing yellows and woods with a black and white tile. This works especially well in budget remodels, where the older cabinets (often a wood-tone, which was very popular in the early 2000s) pair nicely with neutral, modern patterns. To order any of these, or more, check out the in-stock cement tiles available at Granada Tile and contact the friendly sales team for questions!