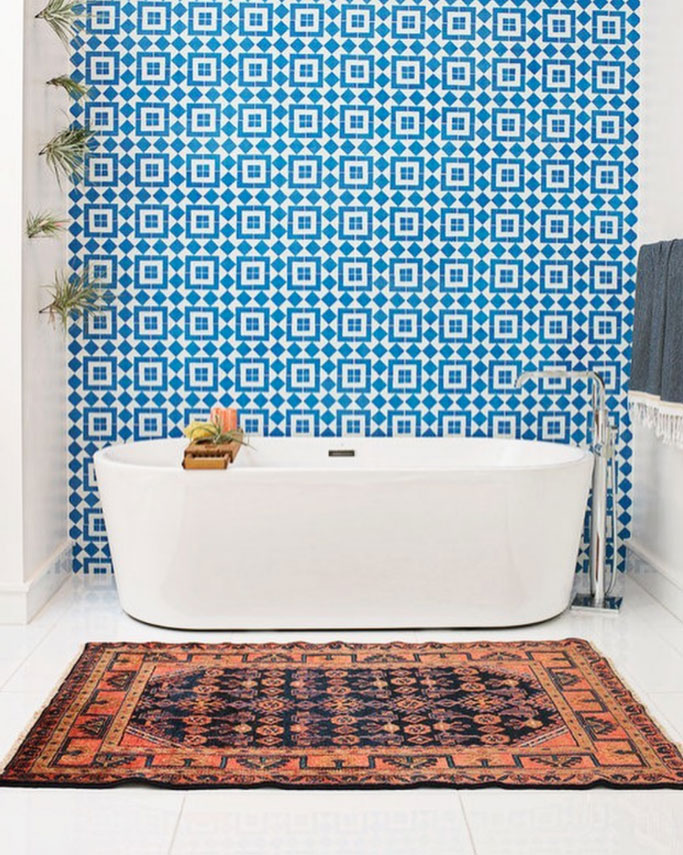 If there's one thing that just about every designer wants in this day and age, it's to have their room be Instagram-worthy. A great way to start is to choose elegant, sturdy, and vibrant cement tiles. These are outstanding for foyers, bathrooms, kitchens, patios, or just about anywhere. They withstand high traffic, are low-maintenance and tend not to fade. Check out four Instagram-worthy cement tiles and the projects in which they were featured, and learn more about where to find these and other patterns for your own use.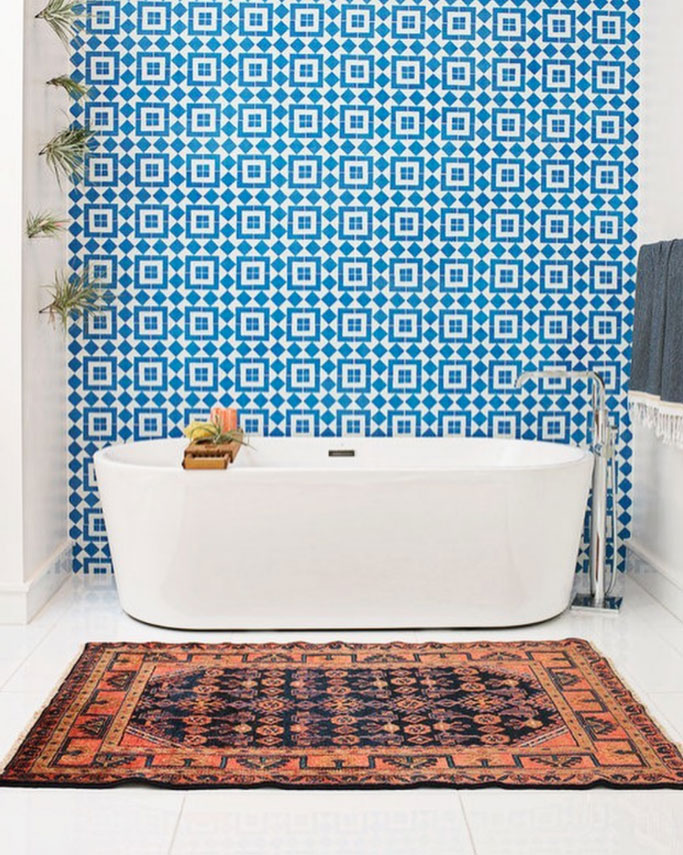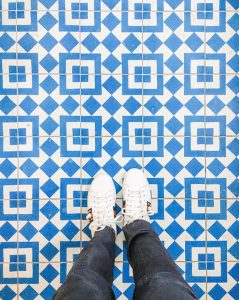 Fez Tile
Fez tile is a classic Moroccan design that works incredibly well as a modern, geometric pattern great for floors and walls of bathrooms and kitchens. It can be used as a floor to create a long central eye line, as in this design by Jane Gu Design, or it can be used as a shower wall or backsplash. A bathroom by Regan Baker Design uses the bright blue and white to evoke a waterfall feeling behind the bathtub, which results in a bath where you can relax, luxuriate, and truly feel pampered.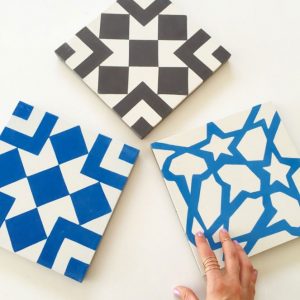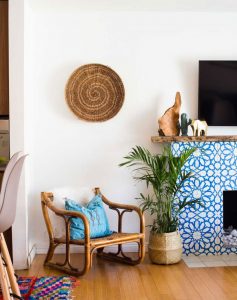 Alhambra Tile
Alhambra is a quirky, fun tile pattern with roots in Morocco that offers a starburst pattern that can be put together in a wide variety of ways to create stunning designs in a range of colors. The attraction of Alhambra is its crisp and sharp elegance, which appears almost fractal up close but fades into a lace look as you step farther back. It makes for a great bathroom tile, whether as a primary scheme or as an accent piece for a wall or cubby.
Best of all, it can be had in a stark, two-color pattern or in full-color designs to create just about any eclectic look you like. Vanessa Matsalla of Studio Matsalla shows off Alhambra next to two different Fez color patterns in this photo.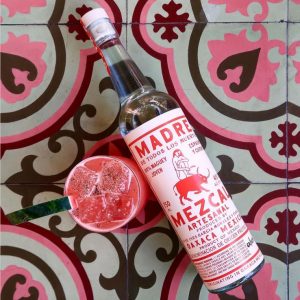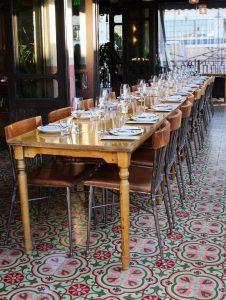 Copenhagen
The Copenhagen tile design is extremely popular for gathering spaces like restaurants that are looking for a touch of old-world class. It makes for a superior floor area with a European feel and a soft color palette. These two images from DAMA Fashion District show off the pale and darker green offset by the pink and darker red that provides a calming sense of elegance. Like most concrete tiles, the colors can be highly customized to suit whatever palette you like.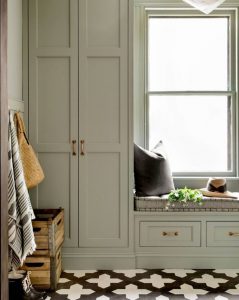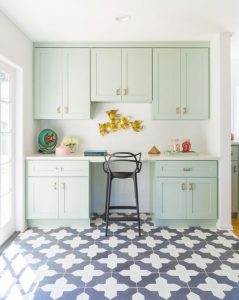 Badajoz
The Badajoz tile is simple, basic, and clear. It creates a beautiful eye line and, especially in a small area, can be used to create the illusion of a much larger space. The intimate cross-and-diamond design is also welcoming and relaxing, as seen in a homey, welcoming, and classic kitchen design by Caitlin Murray of Black Lacquer Design in Los Angeles.
Badajoz also makes for a great accent to set off a particular area of a room, like in this foyer design by Becca Interiors, where the tile is used to accent the white cabinets and window area and create a refined transition to the larger hardwood floor.
If you'd like to check out these or any of our other Instagram-worthy cement tiles, explore our gallery of in-stock patterns and place your order today! Then get in touch with us for design suggestions, and don't forget to snap a photo of your favorite pattern and tag @granadatile!