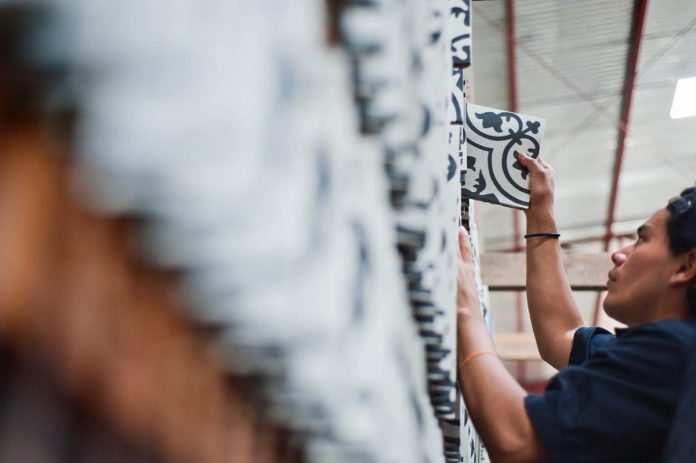 Cement tiles are popular in just about all aspects of home renovation and even commercial and industrial design for good reason. They are sturdy and great looking, lasting for decades with proper care and maintenance. There are, however, several questions you should always ask your tile manufacturer before ordering to be sure you're getting the highest quality poured cement or concrete tiles for your project.
1. May I See Your Engineering Test Reports?
Engineering test reports are one way you can ensure your tile manufacturer is using the proper methods to create their tiles. If a manufacturer doesn't use the right techniques and mixture, you may see such problems as varying thickness, blurry patterns, color variations, chipping, crumbling, and other issues. If the manufacturer refuses to show test reports, consider looking elsewhere.
2. How Are Your Patterns Created?
If the manufacturer tells you their patterns are painted or dyed, go elsewhere. High-quality concrete tiles will always have their designs hand-poured in, which results in a much thicker layer for the color, which will last for decades. Tiles that are properly hand-poured will feature bright and vibrant colors, sharp lines that don't blur or run. The colors will extend at least 1/8-inches deep into the tile and will never wear off. In fact, some historic cement tiles over a century old still look as bright and vibrant as the day they were made.
3. Do You Offer Custom Designs?
If you have an idea in mind for a specific design, you shouldn't have to choose whatever the tile maker offers that's closest to the picture in your head. You deserve to have the chance to create the specific tile you like. At Granada Tile, our skilled craftsmen will work with you to create the design of your dreams. We can even create custom colors for you. Custom designs require specialized molds called design molds. Historically, these design molds were made from bronze that was cast into shape. Today they are made from steel strips that are formed and welded together. This means it takes a bit longer, but in the end, you'll have the exact design you want.
4. Can You Make Custom Shapes and Sizes?
A high-quality tile maker should be able to create custom shapes and sizes in a wide variety of options to fill just about any need you have. If the one you're investigating doesn't offer that, you might consider looking at other options.
5. Do Custom Tiles Cost More?
Certainly, sizes, patterns, and shapes that aren't standard will carry an additional cost because custom molds will need to be created to work with the custom tile. If a tile maker tells you they can create a specific custom tile without an additional charge, that may be a red flag their quality might not be as high as they claim. If you'd like more information on custom cement tiles, check out our list of Frequently Asked Questions, or check out our in-stock page to see what designs we have available. Then get in touch with our team for help or to place an order today! KW: Tile manufacturer Meta: Learn some questions you should always ask your tile manufacturer before ordering to be sure you're getting the highest quality cement tiles for your project.