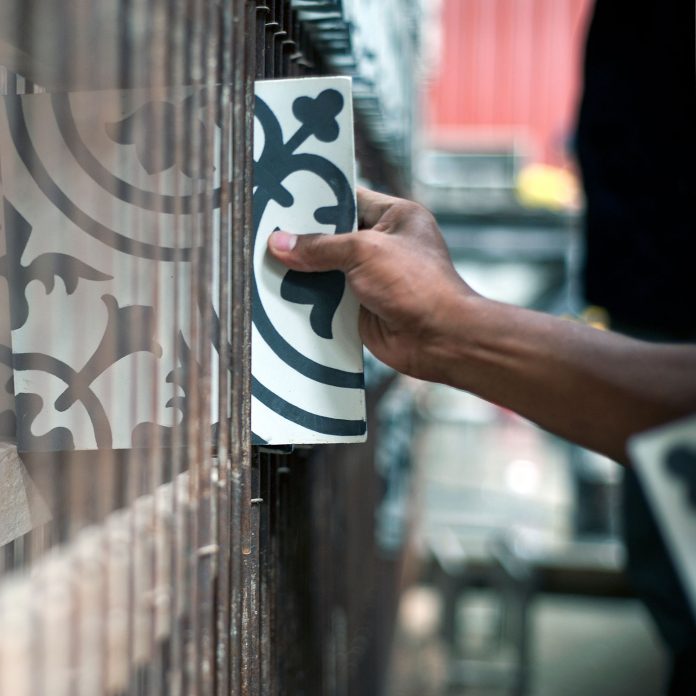 Pop open the champagne!  We've finally opened the door on our web store.  Here you can discover and purchase any of the in-stock concrete tiles from our Echo Collection.  See what's available by style or by size and get all the info on the encaustic tiles you'll need to ensure your project turns out just right.  Not sure how many cement tiles to buy to cover your kitchen floor?  Perplexed over the number of concrete tiles you'll need to tile-style your bathroom floor design to encaustic tile perfection?  You can do that in our web store too!  Just click on the cement tile you're considering and drop in the square feet of your space.  Voila!  It immediately calculates the number of concrete tiles, boxes, their weight and what the shipping will cost.
Check it out now!
Of course, we're always here and happy to help you with our in-stock tiles or your custom order.  Just give us a call at 213-482-8070 or email us at sales@granadatile.com
The same qualities that make our cement tiles perfect for a hardworking coffee shop or restaurant space — in addition to their beautiful designs and vivid colors, our concrete tiles are long lasting, easy care and low maintenance — make it perfect for your home, whether used as floor tile or wall tile.  Call us today at 213-482-8070 to discuss which of our encaustic tile designs would be perfect for your home or restaurant project.