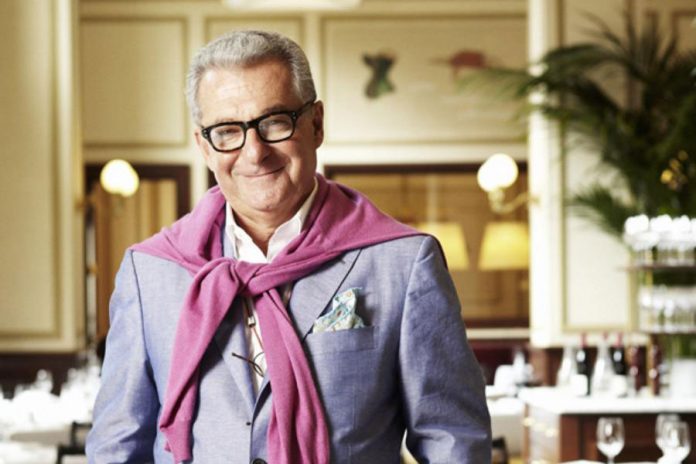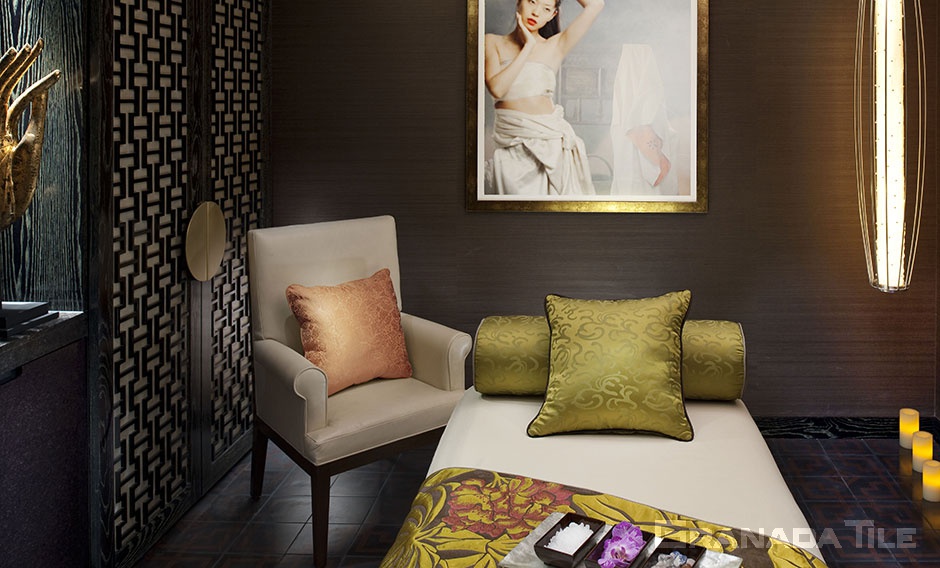 When Adam Tihany chose our Copenhagen cement tiles for Bouchon Beverly Hills, we were very pleased to discover that we were on this mega-watt star designer's radar.  Tihany is known for his work on some of the most elegant restaurants and hotels in the world.  He's the go-to guy for Chefs Thomas Keller and Daniel Bouloud and for restauranteur Sirrio Maccioni.  La Couple, La Cirque, Bouchon, Cipriani, Daniel — just reading the list of restaurants he's designed can make your mouth water; his list of hotel projects is equally impressive and includes The Mandarin Oriental Hotels, The Shangri-LA and The Beverly Hills Hotel.   Having recently completed Beverly Hills' legendary Polo Lounge, Tihany shows no sign of slowing down.
Born in Transylvania, raised in Jerusalem, Tihany studied architecture in Milan where he began his practice and eventually moved to the States.  The first restaurant he designed was La Couple and his work has remained in the realm of fine dining ever since.  As the owner of a restaurant — New York's Remi — he has a unique insight into their needs that goes beyond making them pretty.  Easy maintenance, he believes, is key.  No wonder he chose our cement tiles.  Long-lasting and beautiful, concrete tiles retain their vibrancy through years of heavy duty wear and tear.  Find our in-stock Copenhagen encaustic tiles in our webstore here.
The same qualities that make our cement tiles perfect for a hardworking coffee shop or restaurant space like Bouchon Beverly Hills — in addition to their beautiful designs and vivid colors, our concrete tiles are long lasting, easy care and low maintenance — make it perfect for your home, whether used as floor tile or wall tile.  Call us today at 213-482-8070 to discuss which of our encaustic tile designs would be perfect for your home or restaurant project.
Top photo of Adam Tihany by Joe Schmelzer for Travel & Leisure