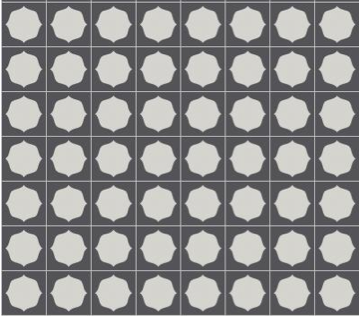 Over the past few weeks, we've shared many new introductions to Granada Tile's flagship Echo Collection of sensational cement tile. If you thought we were finished, though, think again! We've been really busy coming up with fabulous new concrete tile designs meant to expand and enhance our current offerings of cement tiles. Let's start with Mimbres, which blends star and strap work motifs to create a complex, elegant cement tile design. With a large scale pattern such as this, it's an obvious choice for a floor tile installation so you can see its strong lines across a wide space. We're also intrigued by the use of black and silver—black for the ground and silver to outline the strap work design. Paired this way, it lends a blurring effect and softens the crispness of the concrete tile design.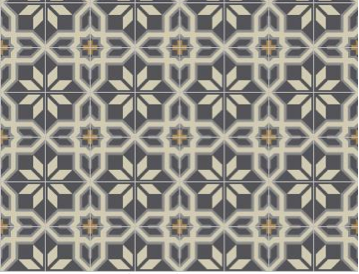 If you're interested in a large scale cement tile design but are looking for something with a little less pattern, you might want to consider Napoli. We think this cement tile design would lend itself well to a floor tile design in an entry way—you could also try it in a bathroom for a chic, formal feel.  Here were show it in midnight and white, but it would also be terrific done in simple black and white to really evoke Neapolitan roots.
Last but not least, we're pleased to introduce you to Pontedera. In contrast to Nimbres and Napoli, Pontedera offers a smaller-scale design, which would shine in more compact spaces—think tile back splash or bathroom tile to name a few spots where you could use this shield-shape cement tile design.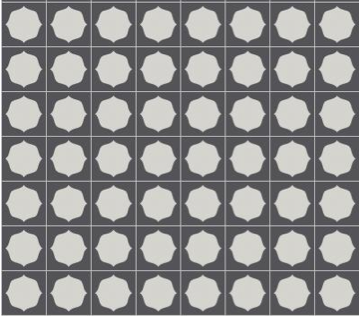 We've got lots more to come. This year promises to bring every more sensational cement tile designs to you—and not just from our Echo Collection. Look for new cement tile designs from our other ranges as well. There will be color and pattern galore.