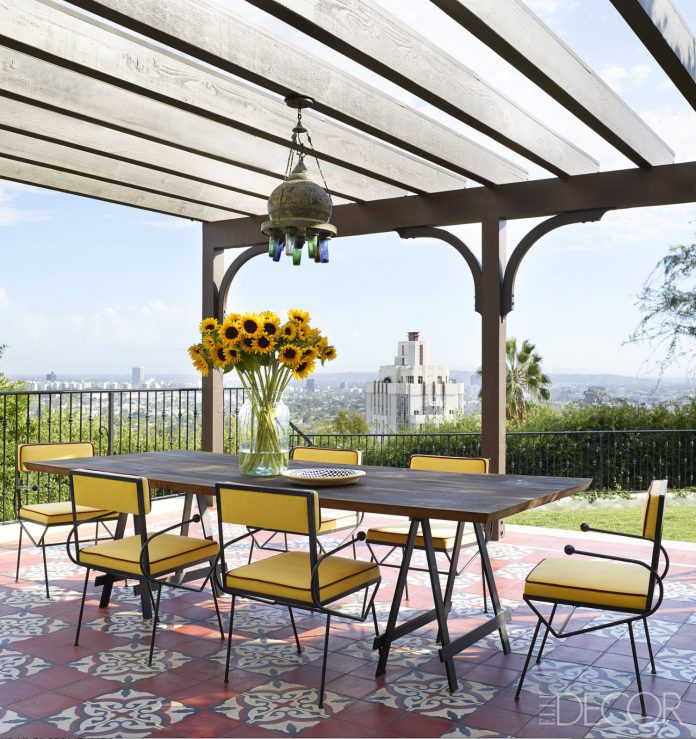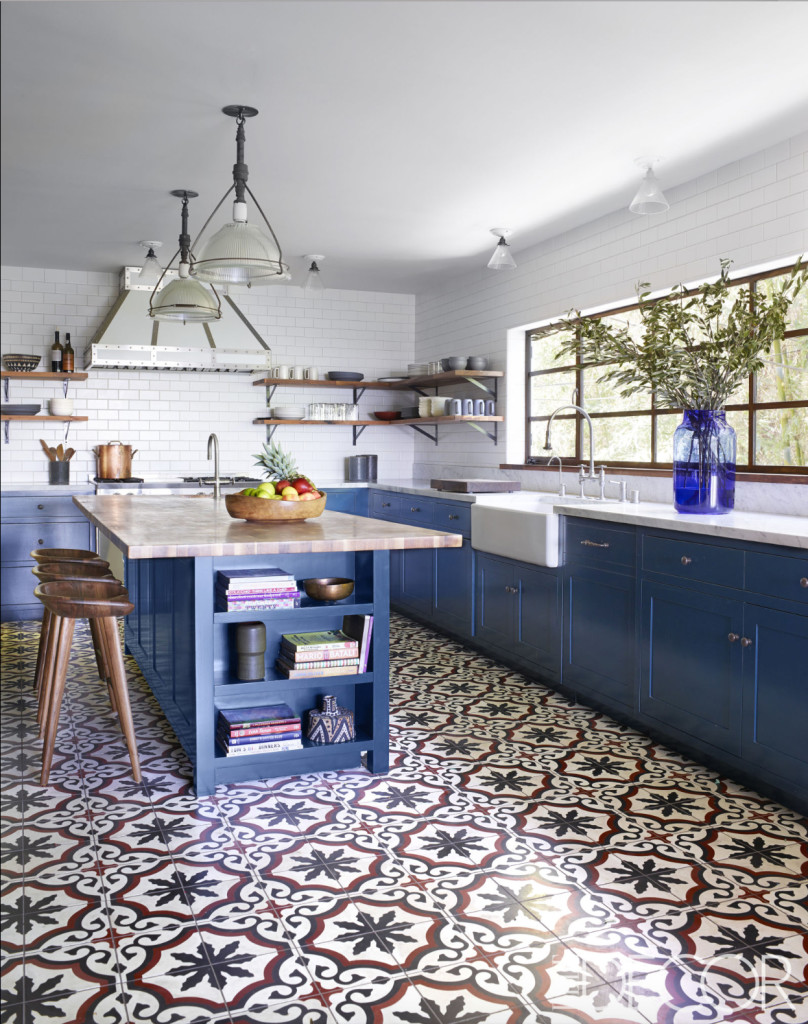 The quartet of designers that comprise Commune Design have been making waves in the Los Angeles area (and beyond!) ever since they got their hands on the Ace Hotel in Palm Springs, transforming the former Howard Johnson's motel into the place for the hip young set to see and be seen.  Since then, the collective's work has been seen in all the right places, from the Ace Hotel's downtown Los Angeles spot to FarmShop in Brentwood and Marin County, Heath Ceramics, Juicy Couture, Kiki de Montparnasse and Oliver Peoples — basically any place the in crowd goes.  So, we're very excited to be on their radar.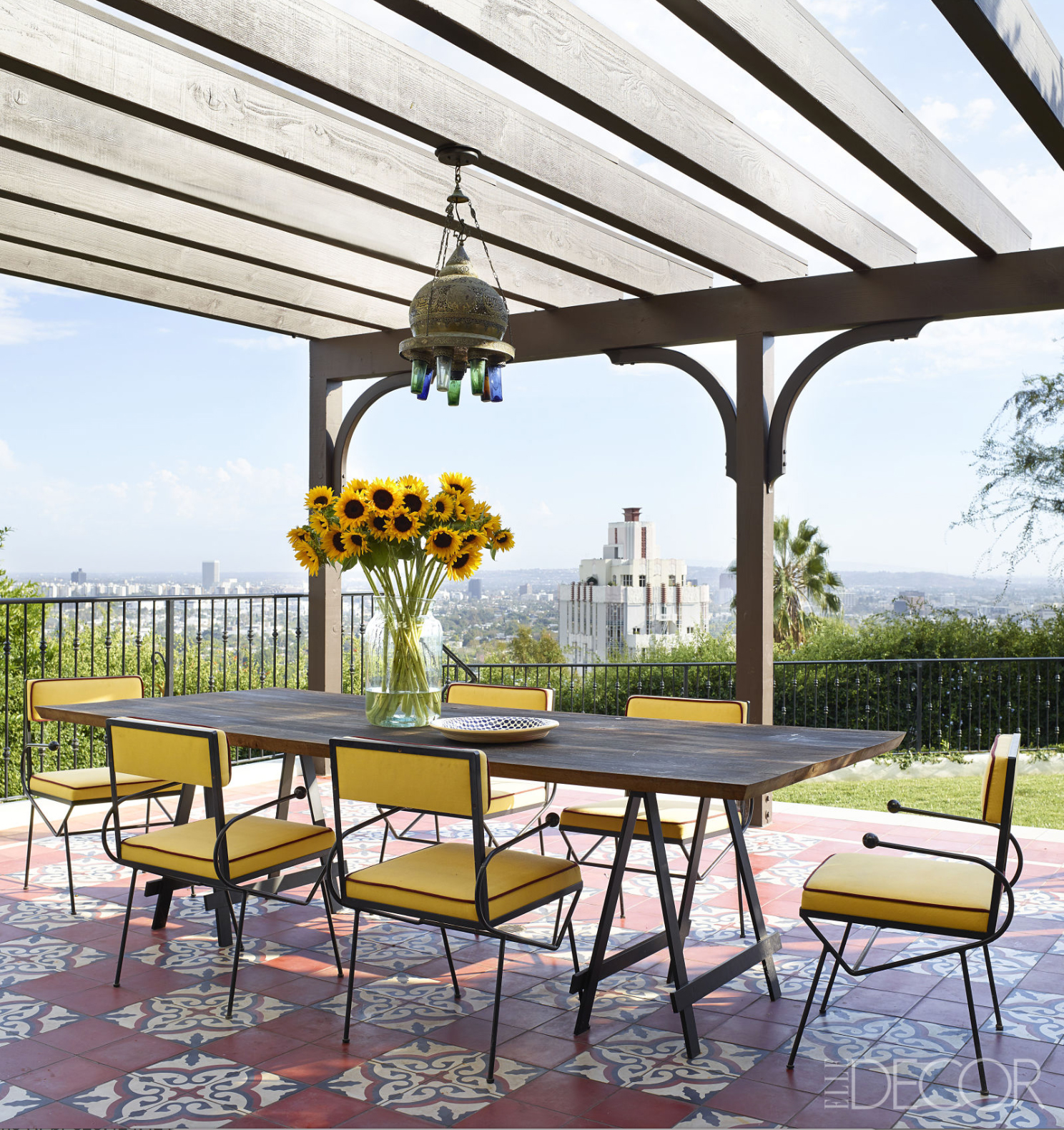 This project in the July / August 2015 issue of Elle Decor spotlights the versatility of Granada Tile's Sofia cement tile from the Echo Collection in a custom black, white and coral colorway.  Sofia concrete tile finds its way into three spots in this Silver Lake home owned by producer Jamie Tarses and her husband, restauranteur Paddy Aubrey.  Used as kitchen tile, it forms a strong counterpoint to the bright blue cabinetry, providing a link with the Bassam Fellows stools from Design within Reach.  Outside, used a patio tile, the concrete tile holds its own against a custom terrace set with bright yellow chairs.  On a custom made bench, arcing around a Chinese Elm, the encaustic tile provides a cooling rest spot.   One tile, three ways.  Three times a charm, wouldn't you say?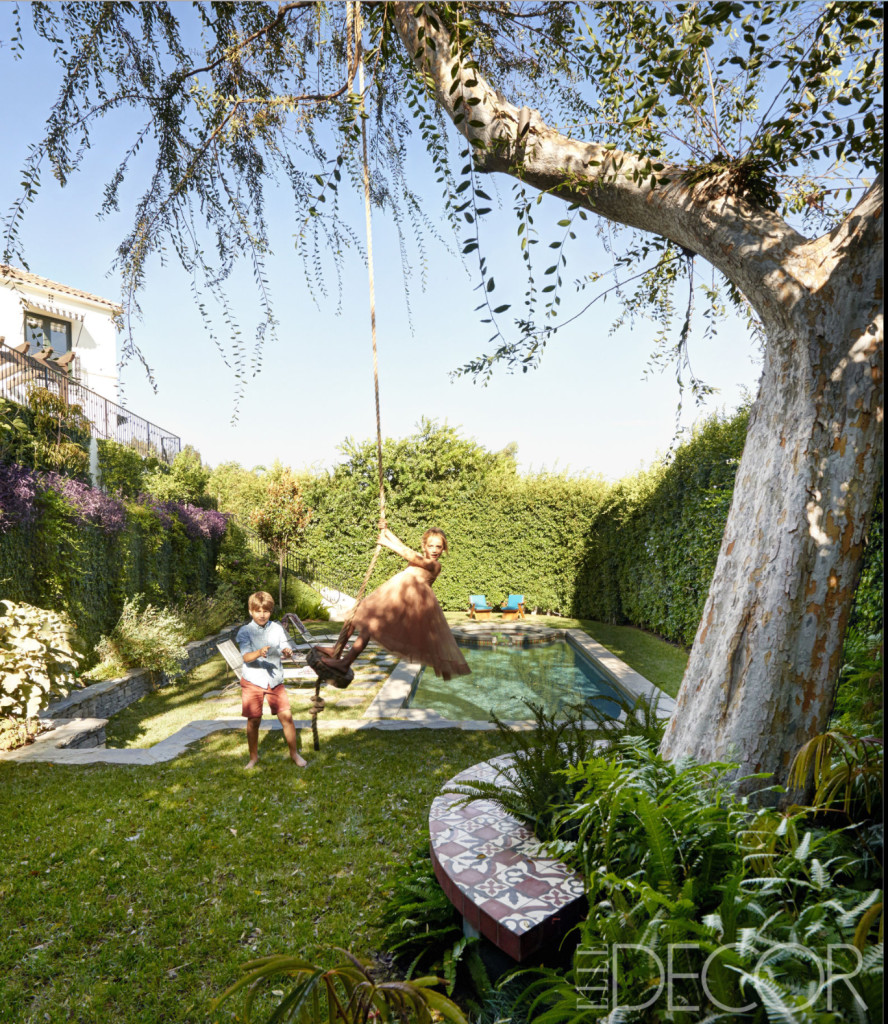 The qualities that make Granada Tile's cement tiles the perfect choice for a bathroom's cement tile floor, a kitchen's concrete tile floor or a bar's encaustic wall tile — along with their beautiful designs and vivid colors, our concrete tile is long lasting, easy care and low maintenance — are the same ones make it perfect for your tile project, whether used as kitchen floor tile, kitchen backsplash tile or wall tile, bathroom tile, shower tile, patio tile or laundry room tile.  Start by visiting our cement tile shop to peruse our large selection of in-stock handmade master-crafted cement tiles and call us today at 213-788-4238 to discuss which of our encaustic tile designs would be perfect for your home or restaurant project.