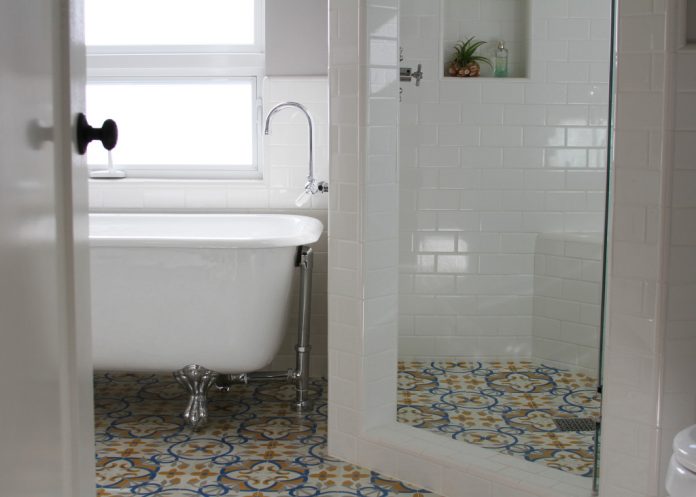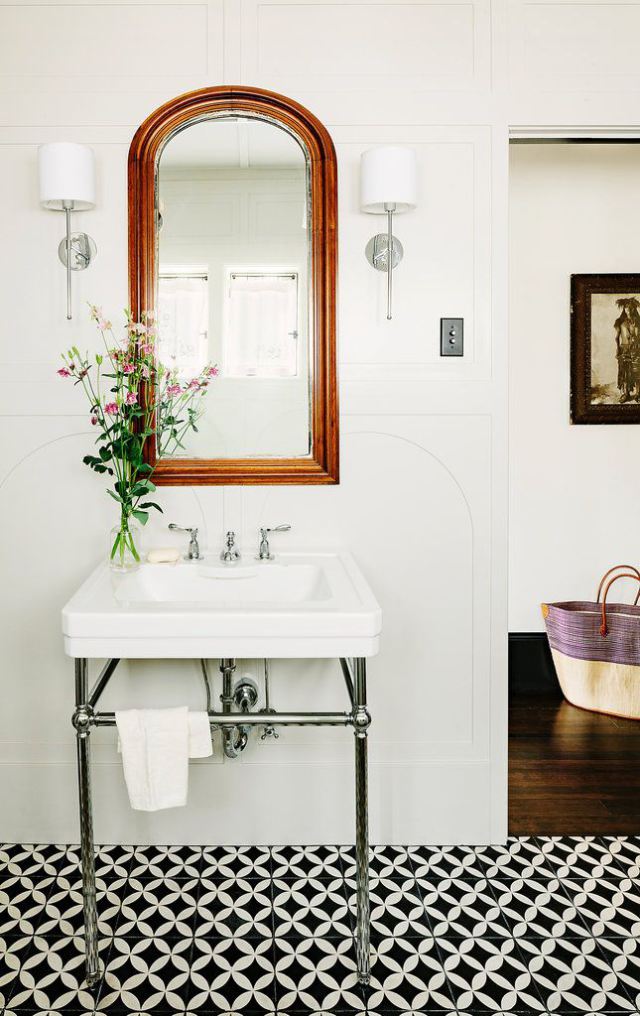 Talk about business up top and party on the floor!  Even if you're a white walled person, you can still have some fun in your bathroom or kitchen by installing an easy care, long lasting and low maintenance cement tile floor filled with pattern, color, and design.  Torino cement tile, in the above bathroom, designed by Jessica Helgerson, in a custom black and white colorway, brings a playful touch to this bathroom; the circles in the pattern mimic the scone's round brackets.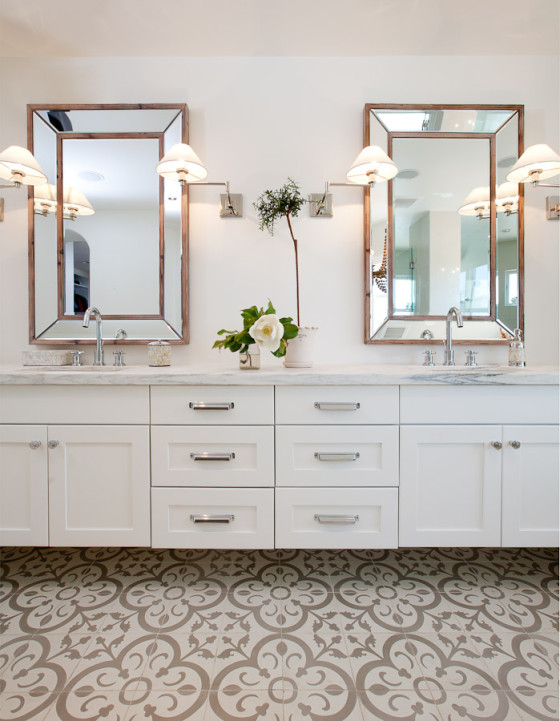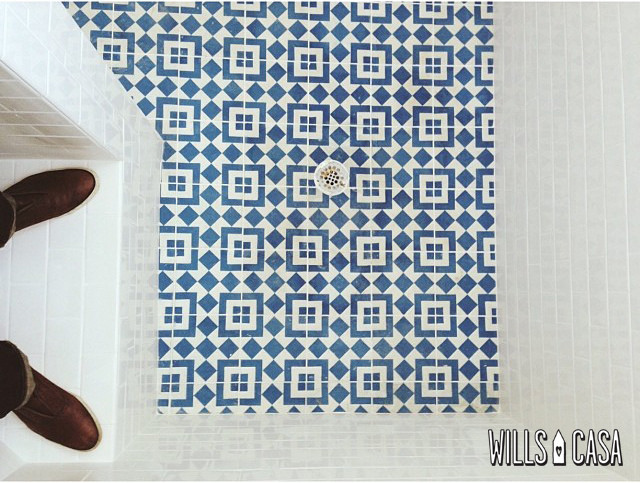 Above, Granada Tile's blue and white Fez cement tiles in the shower stall at Wills Casa. Use the color and pattern of cement tiles to tie together two things that might otherwise feel unbalanced.  Below, St. Tropez concrete tiles bring a touch of the south of France to this bathroom, marrying the utilitarian subway tile with that elegant, extravagant claw foot tub.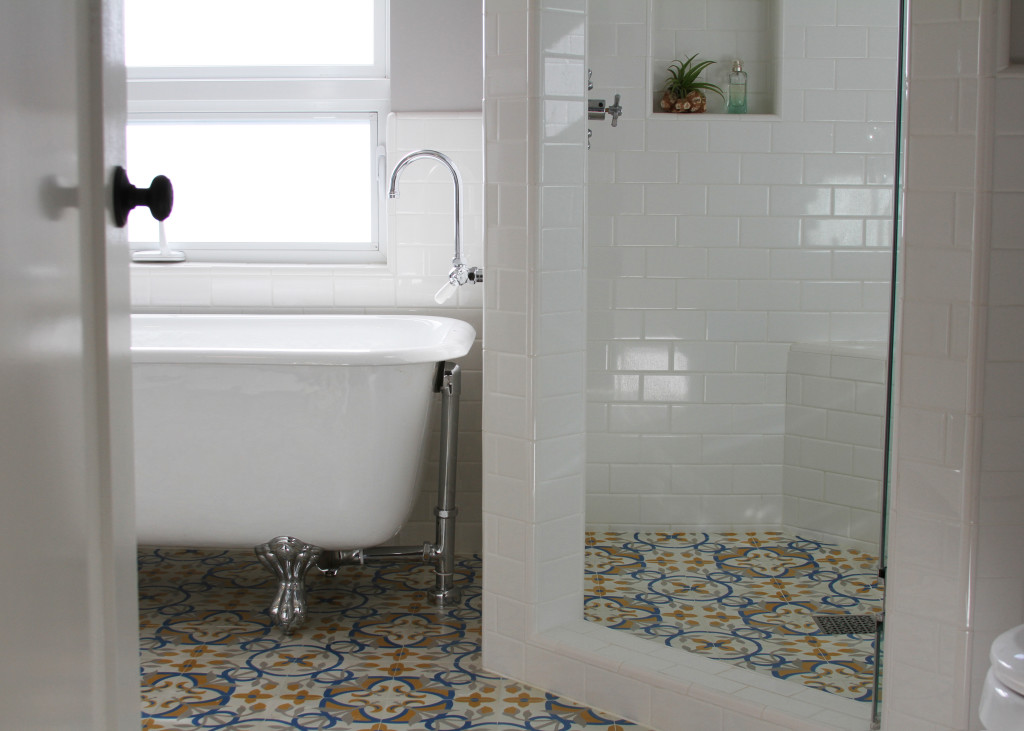 The qualities that make Granada Tile's cement tiles the perfect choice for use as bathroom floor tile — along with their beautiful designs and vivid colors, our concrete tile is long lasting, easy care and low maintenance — are the same ones make it perfect for your tile project, whether used as kitchen floor tile, kitchen backsplash tile or wall tile, bathroom tile, shower tile, patio tile or laundry room tile or in a professional setting such as a restaurant or coffee shop.  Start by visiting our cement tile shop to peruse our large selection of in-stock handmade master-crafted cement tiles, play around with our interactive cement tile design tool and  call us today at 213-788-4238 to discuss which of our encaustic tile designs would be perfect for your home or restaurant project.