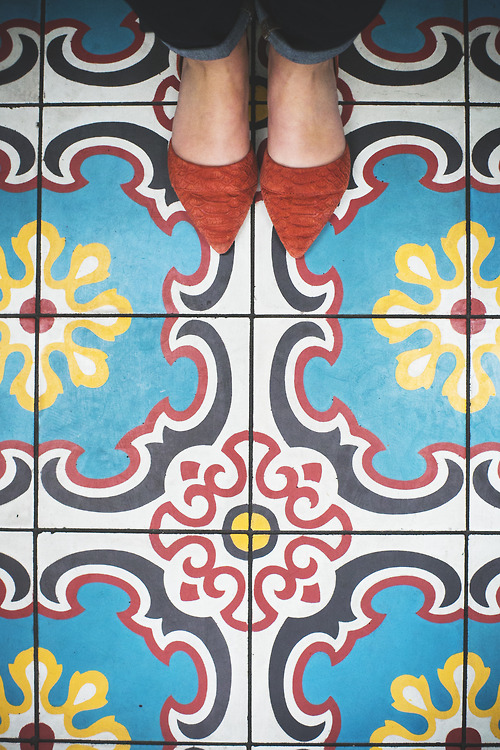 East Borough, a hip Vietnamese restaurant in Culver City, has incredible food and incredible cement tiles.  When we took a closer look, we couldn't help thinking that they look exactly like our Ronda concrete tiles. Here are our Ronda cement tiles in the standard colorway: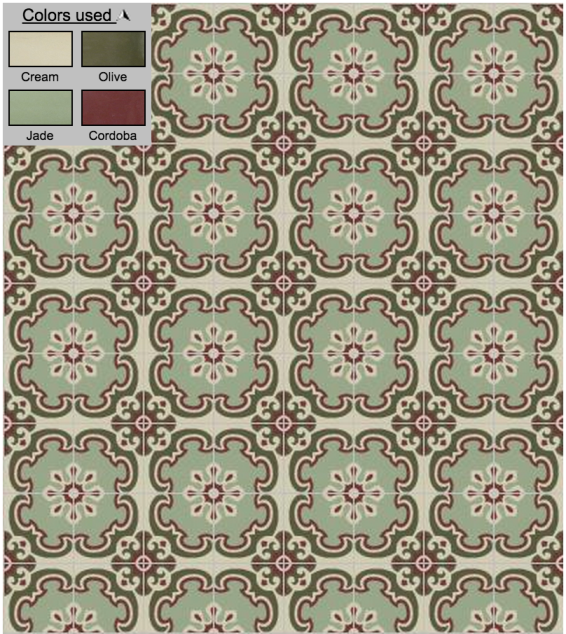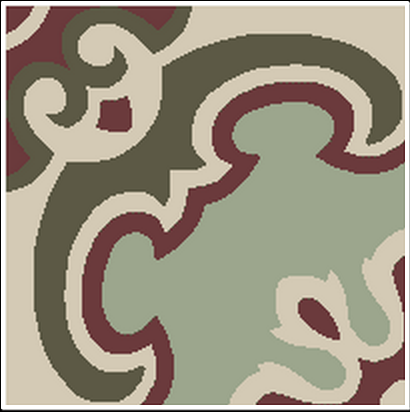 Here's a version of the Ronda concrete tile in a harmonious combination of blue greens — mint, teal, aqua and turquoise: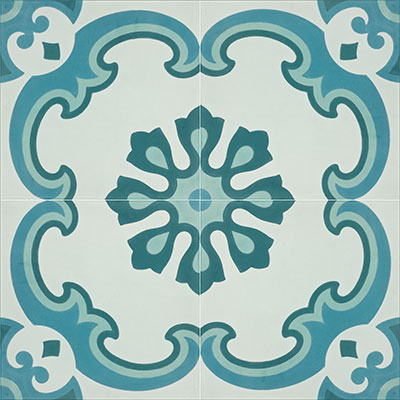 And here we've inserted the tile colors to match the colors we saw at East Borough Restaurant (we're always excited to discover how one tile pattern can be transformed just by choosing a different color palette!):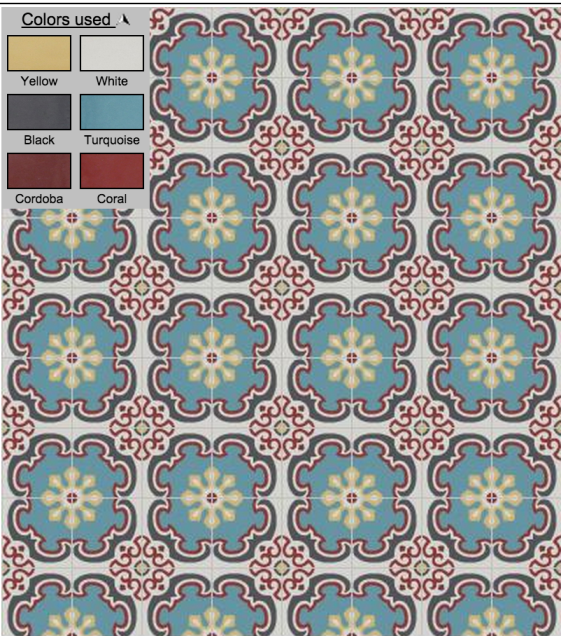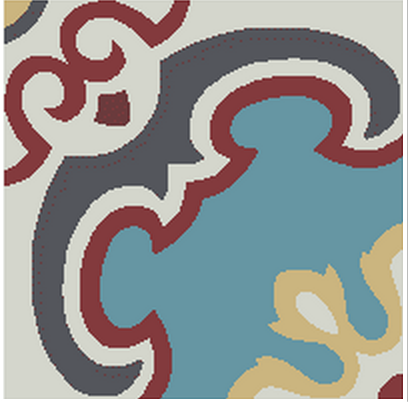 While not all of the cement tiles we see in restaurants, coffee shops and homes are our concrete tiles, Granada Tiles carries many of the classic tile patterns found around the world.  Plus, we're always adding to our collection of concrete tile designs (Have you checked out our latest collection, the Erin Adam Group?).  With 32 colors and over 140 tile designs to choose from, Granada Tile has the perfect design to enhance the room or restaurant of your dreams.  And, if we don't carry the particular encaustic tile design that you're searching for, we're happy to create a custom pattern for you or help you to match the colors in a design that you saw. Just send us a photograph or a screenshot. And, while there are other cement tile shops who sell tiles in designs that are similar to ours, don't be fooled into thinking that just because they look the same that they are the same.  Our concrete tiles are handmade in an environmentally conscientious manner.  Our cement tiles are carefully inspected so that each cement tile is the same thickness, so that your floor will be smooth and level.  Our top color layer is thicker and we use marble dust in the color layer of our encaustic tiles which gives them a subtle luster that gleams in comparison to the average concrete tile. Just look at how the complex octahedron shape of Ronda and its 6 colors transform this simple restaurant, balancing the complex mural of street life on the far wall, the pops of color from the chairs at the lunch counter and the playful assortment of white lights hanging overhead.  The space is a party for the eyes (and the wonderful food is a party for the tastebuds!).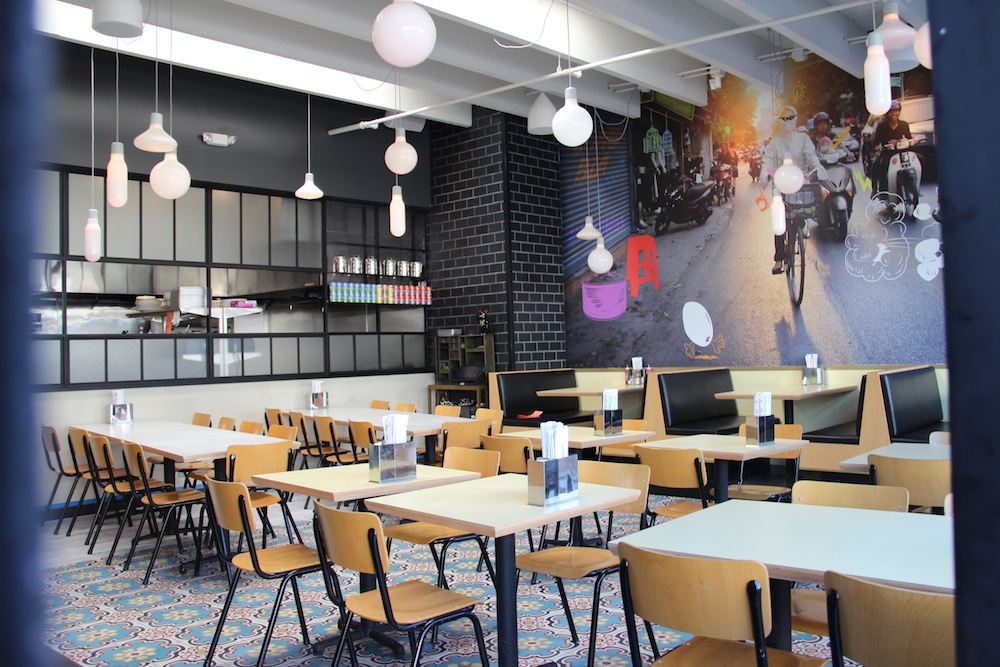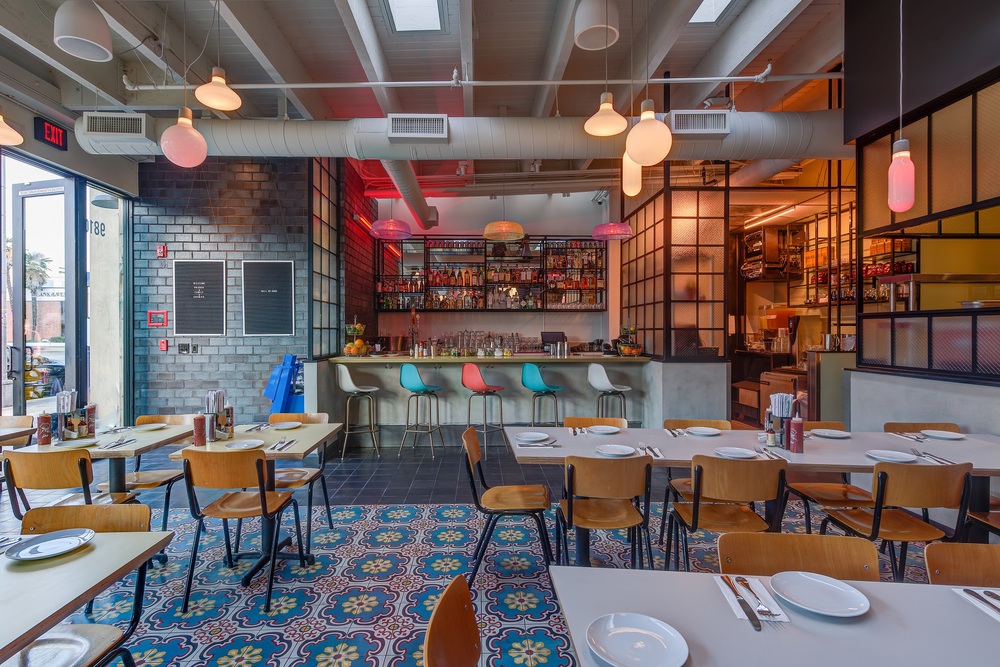 The qualities that make Granada Tile's cement tiles the perfect choice for use as restaurant's floor tile — along with their beautiful designs and vivid colors, our concrete tile is long lasting, easy care and low maintenance — are the same ones make it perfect for your tile project, whether used as kitchen floor tile, kitchen backsplash tile or wall tile, bathroom tile, shower tile, patio tile or laundry room tile.  Start by visiting our cement tile shop to peruse our large selection of in-stock handmade master-crafted cement tiles and call us today at 213-788-4238 to discuss which of our encaustic tile designs would be perfect for your home or restaurant project.