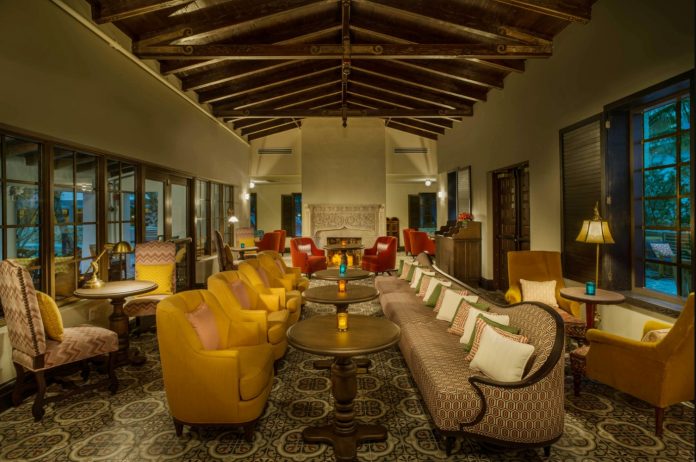 Miami's Thompson Hotel includes a high-style speakeasy, just the place for intriguing cocktails and mouth-watering tidbits.  Underlining the spectacular setting's historic past and lively present, our Copenhagen cement tiles unfurl across the restaurant floor, emphasizing its glamor and glitz. The dark and moody image above doesn't give full justice this encaustic tile's intricate blend of white, grey, black and cordoba (a deep wine color).  To get a closer look at the design of these concrete tiles, which would work just as well to balance a stark modern kitchen as they do here, offsetting traditional furniture in warm shades of rust and ochre, we've included the tear sheet so you can recreate the look in your own home.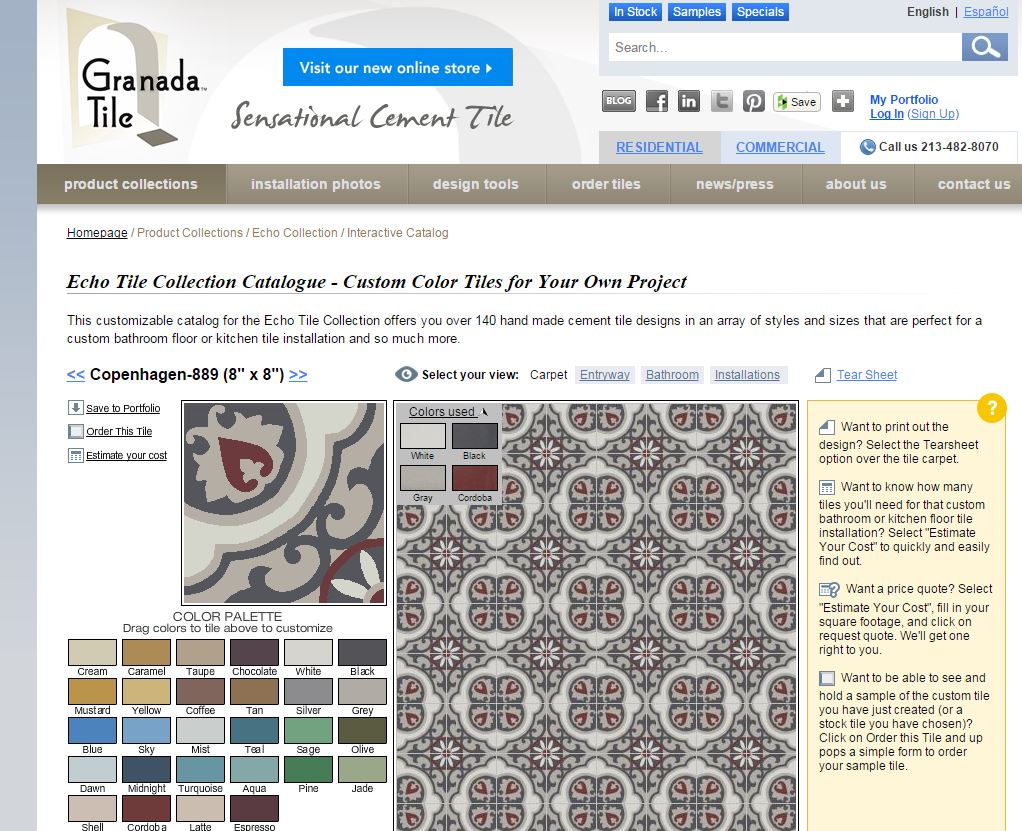 Top photo: courtesy of The Thompson Miami 
The same qualities that make our cement tiles perfect for a hardworking restaurant space — in addition to their beautiful designs and vivid colors, our concrete tiles are long lasting, easy care and low maintenance — make it perfect for your home.  Call us today at 213-482-8070 to discuss which of our encaustic tile designs would be perfect for your home or restaurant project.