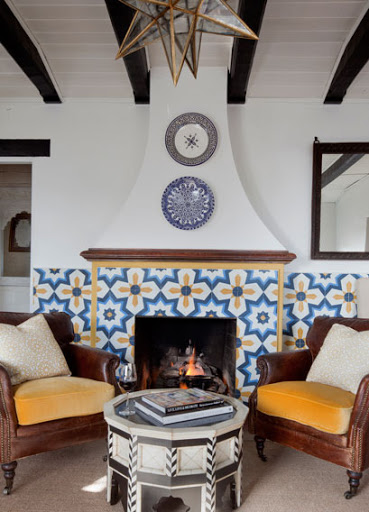 Design is a critical aspect to ensure a positive guest experience in hospitality. While we tend to focus on the quality of the rooms and on-site amenities when we rate a hotel, in truth, the way the hotel looks has a huge impact on how guests feel.
Every hotel wants to project an image and make a strong and lasting first impression. The only problem is that stunning designs are not easy to create and not always affordable to build out. Hoteliers are forced to either compromise the overall design or stretch the construction budget to the limit, and neither option is ideal.
Contemporary cement tiles offer the perfect middle ground. They are affordable, versatile, and highly durable. At the same time, they are also stylish, bold, and truly unique. When all those qualities combine into one material, it's both easy and exciting to utilize it throughout any hotel or resort.
If you are building a new property, renovating an existing one, or simply looking to jazz up your current designs, contemporary cement tiles are ideal. This overview includes all the information designers and hoteliers need to make the most of this material.
Why Hotel Design Matters to Guests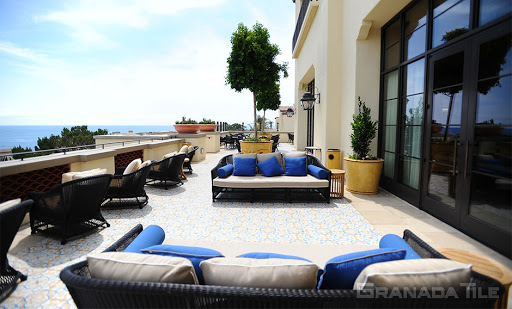 One of the most important considerations when booking a hotel room is whether the property matches your standards for quality. Lots of factors determine that decision and can run from room price to brand name. Yet the most powerful overall indicator is likely the look of the hotel. It's that first impression that matters.
It's now standard for travelers to seek out photos of hotels before booking a stay. They want to see the lobby, the pool, the rooms, and anything else the hotel has to offer. The image presented in the photos, whether positive or negative, is what ultimately motivates a booking.
Knowing that design matters to guests, it must matter to hoteliers, too. Hotels that are anything less than impressive tend to look flat in photos and get ignored on social media. Worse, they disappoint the guests who do decide to stay. And even if a guest has a positive experience overall, it fails to leave a lasting impression because the property itself was so forgettable.
Guests expect hotels to deliver an experience, which is impossible to do without great design. Luckily, when hotels get serious about design the extra effort goes straight to benefitting the bottom line.
Why Contemporary Cement Tiles are Great for Aesthetics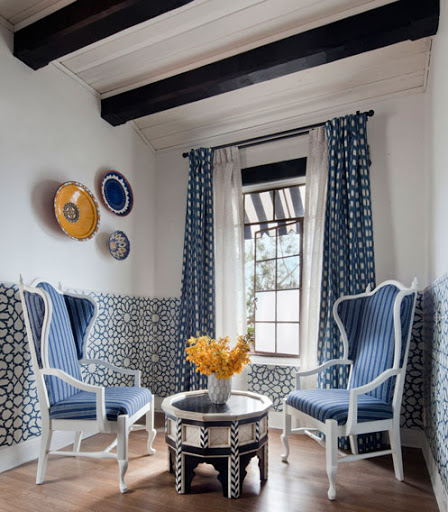 You can build a hotel out of just about anything, so why do so many feature contemporary cement tiles? It really comes down to how much variety they offer. These tiles feature almost any color or pattern possible. They also come in a variety of shapes and sizes, and they're adaptable for floors or walls.The look of contemporary cement tiles is unmissable, but what really sets them apart from other options is cost. They are significantly more affordable. Thanks to all the cost savings, hotels don't have to hesitate about creating luxurious designs and showstopping settings. Any property can look its best without compromising the budget.
Why Contemporary Cement Tiles are Ideal for Operations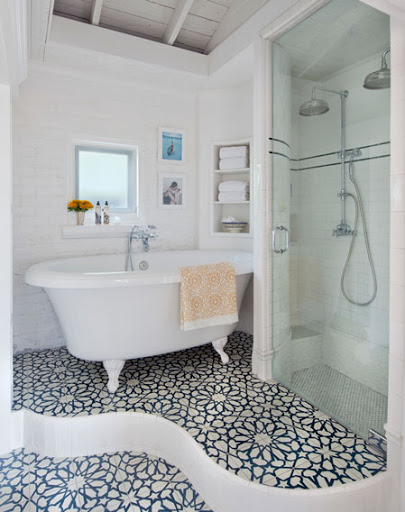 Aesthetics are important, but it's not the only consideration when designing a hotel. Spaces must also accommodate high traffic, heavy use, consistent cleanings, and ongoing wear and tear. That means materials selection is incredibly important.
Contemporary cement tile looks amazing, and their long-term performance is equally impressive. They are rated high for durability and can withstand tens of thousands of footsteps without showing their age. In fact, some tiles are engineered to last 50+ years!
These tiles are also quick to clean and available for spot repairs, making maintenance nearly effortless. Finally, they are hygienic and do not produce off-gas, which are important qualities for any material in a hotel.
Contemporary cement tile creates lots of exciting design opportunities. Maybe the most exciting thing about this tile is that functional and logistical issues never limit those opportunities. Designers can put them in any part of a hotel knowing they will look great day after day for years to come.
Craft Designs that Delight with Granada Tile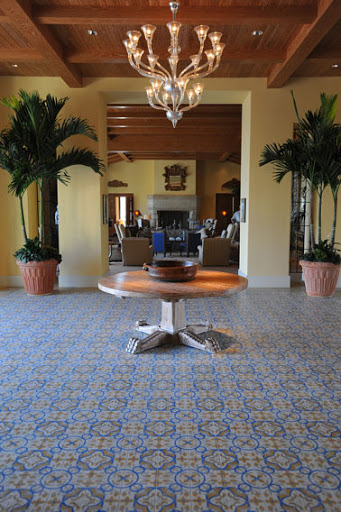 Granada Tile offers some of the most impressive contemporary cement tile on the market. We have options to suit any design in hotels and resorts. Plus, we provide tile and design expertise so that your style update goes as smoothly as possible. If you're ready to transform your hotel or resort into a jaw-dropping destination, contact our team today.