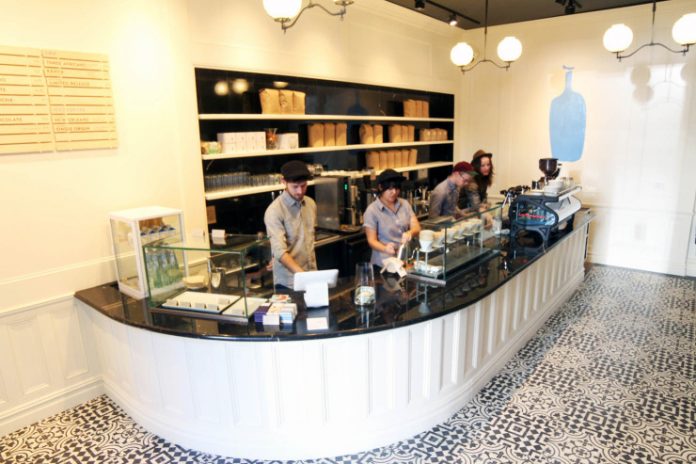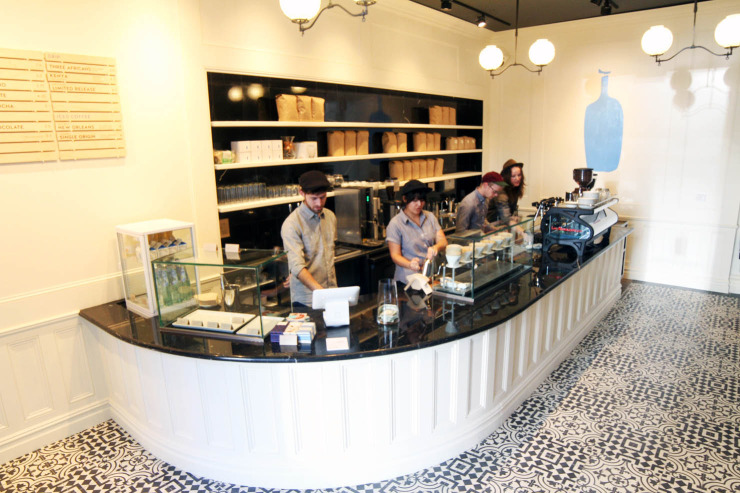 Granada cement tiles and great coffee are a match made in heaven.  Here's a pairing of of concrete tiles that can be found at one of Blue Bottle Coffee's New York locations. Located in midtown Manhattan location, it's right across the street from Bryant Park, in the WeWork building (we also pair very well with creative workspaces!).  Not quite patchwork, this combination of our Fez cement tiles and our Cluny cement tiles in black and white is anything but basic.  Bold, beautiful and visually arresting, these two concrete tile designs play nicely together.  Fez's geometric lines are softened by Cluny's girlish swirls; Cluny's ornate curlicues are made graphic by Fez's orderly pattern. Here's a floorcore from Instagram we reposted recently: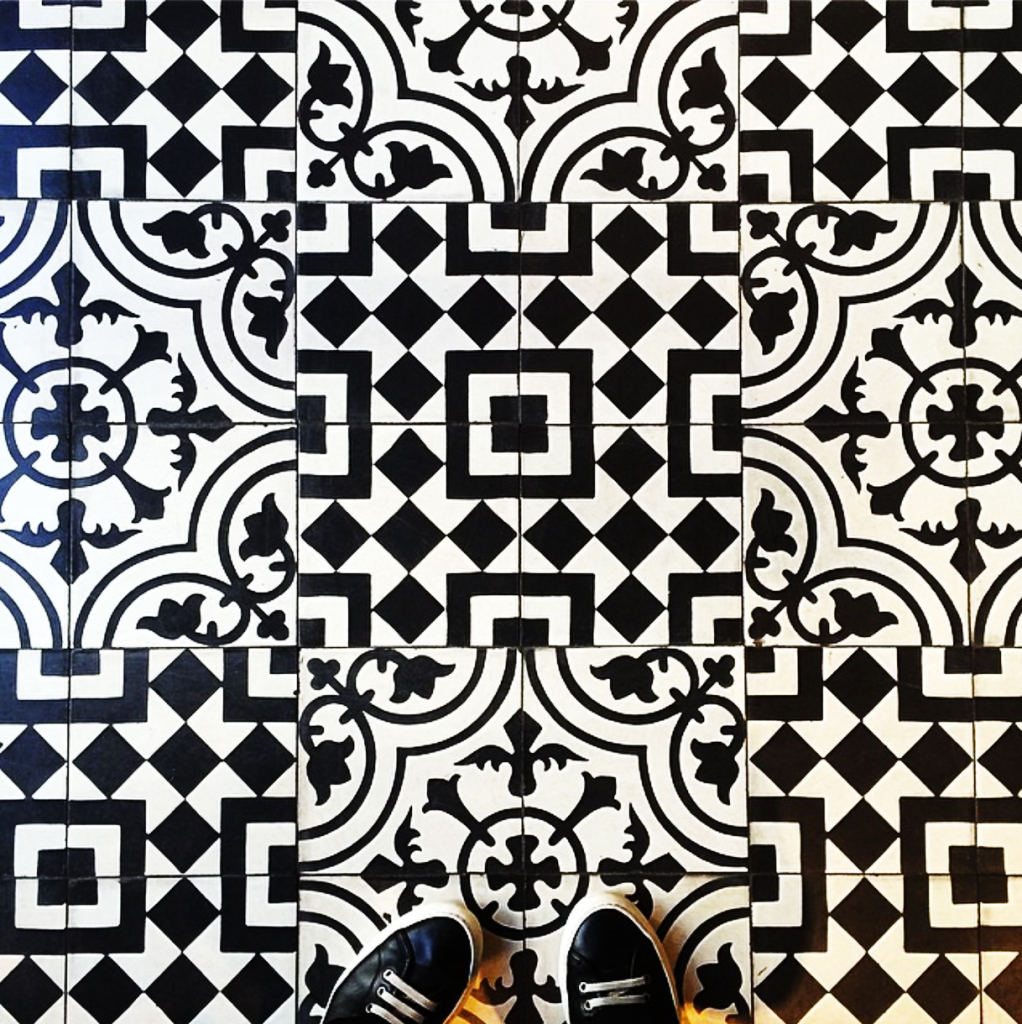 And, here's a screenshot of the pattern recreated using our interactive tile tool so you can see more clearly how the tiles are laid out: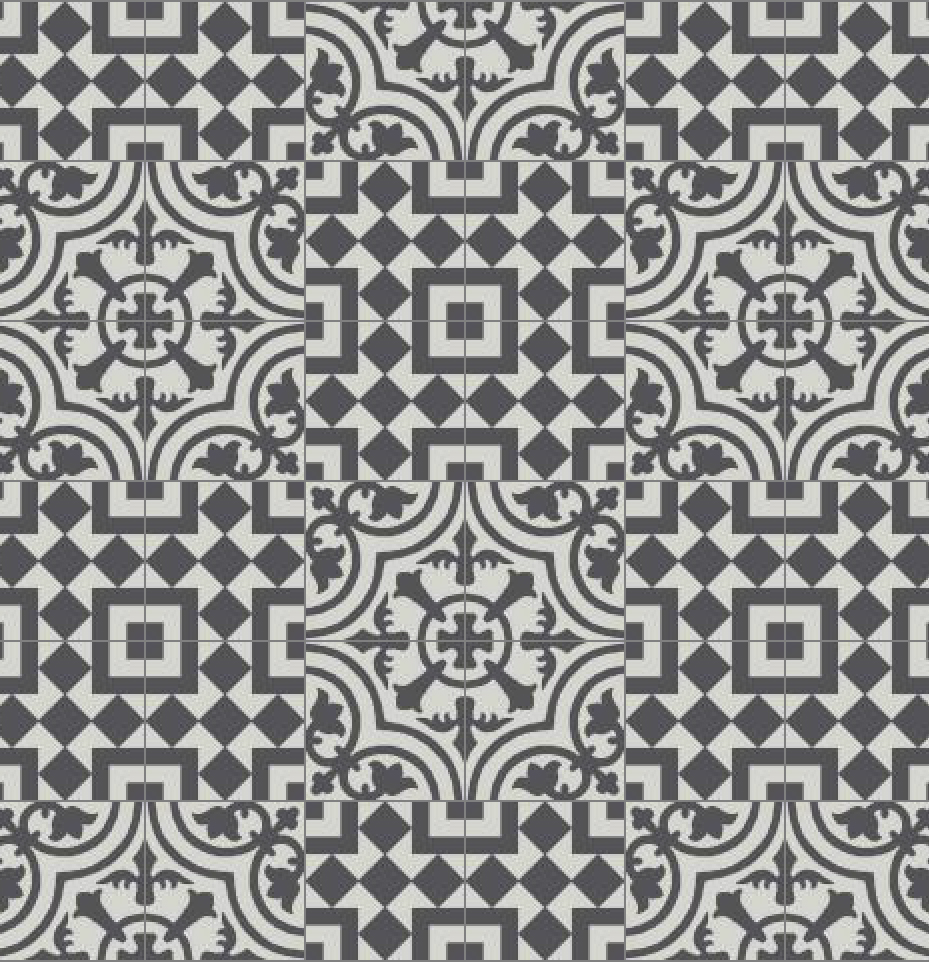 Riffing on a traditional checkerboard pattern, these two encaustic tile designs are laid two Cluny cement tiles, then two Fez cement tiles, then two Cluny; a second row that repeats the first row; and, then the following two rows are flipped (two Fez, two Cluny).  What's interesting here is that, although Cluny is usually displayed in a pattern of quadrant that emphasizes the curves of this encaustic tile design: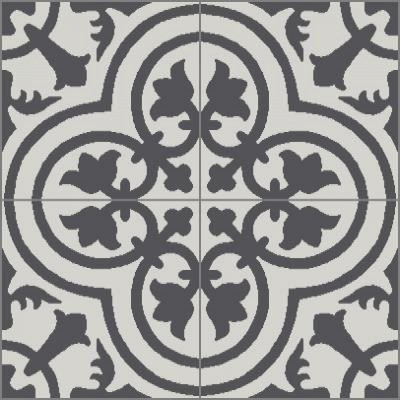 …the Blue Bottle pattern underlines its less voluptuous side by turning the tiles around so that the tulip shapes are in the outer corners.  We love it!  What do you think?
The same qualities that make our cement tiles perfect for a hardworking coffee shop or restaurant space — in addition to their beautiful designs and vivid colors, our concrete tiles are long lasting, easy care and low maintenance — make it perfect for your home.  Call us today at 213-482-8070 to discuss which of our encaustic tile designs would be perfect for your home or restaurant project.