The holiday season is upon us once again! That means colder weather, bright colors, candles, and festivities all year long. If you're thinking about a holiday redecoration or redesign, it's hard to beat cement tiles. Check out some tips about how you can use brightly-colored cement tiles to deck your walls this holiday season and keep the spirit going all year long. 
Embrace Bold Colors and Designs
The first step to deck your walls is to embrace different tones and colors. Bold colors are dominating the design world. People love the way it brightens up an area. When we're in a time that we need joy, people should embrace colors. Holiday colors are classic red and green, but golds and silvers can bring a touch of shine too. You can also go with earth tones or brighter colors that will offer year-round appeal while still complimenting classic holiday color decorations.  
How to Get Creative
As you consider your plan for redecorating, don't forget to be creative. Choose unusual patterns and shapes that not only complement each other but which are uniquely you. You can take inspiration from many famous architects and designers with just a quick online search. It's important to purchase tiles to form a basis for your other decor. You don't want your wreaths, shelving, and decorations to clash with the patterns you choose. 
How to Maximize Your Space
Open floor plans are also all the rage right now because they create a space with plenty of natural lighting. Even if you don't have an open floor plan, you can maximize your space with geometric patterns that provide the illusion of space and create an eye line. You can use light-colored tiles and patterns to reflect light, which expands the brightness of the area. Add a different shade of color to create shadows and depth, and add mirrors, plants, and etchings to bring out an entryway or enhance a room.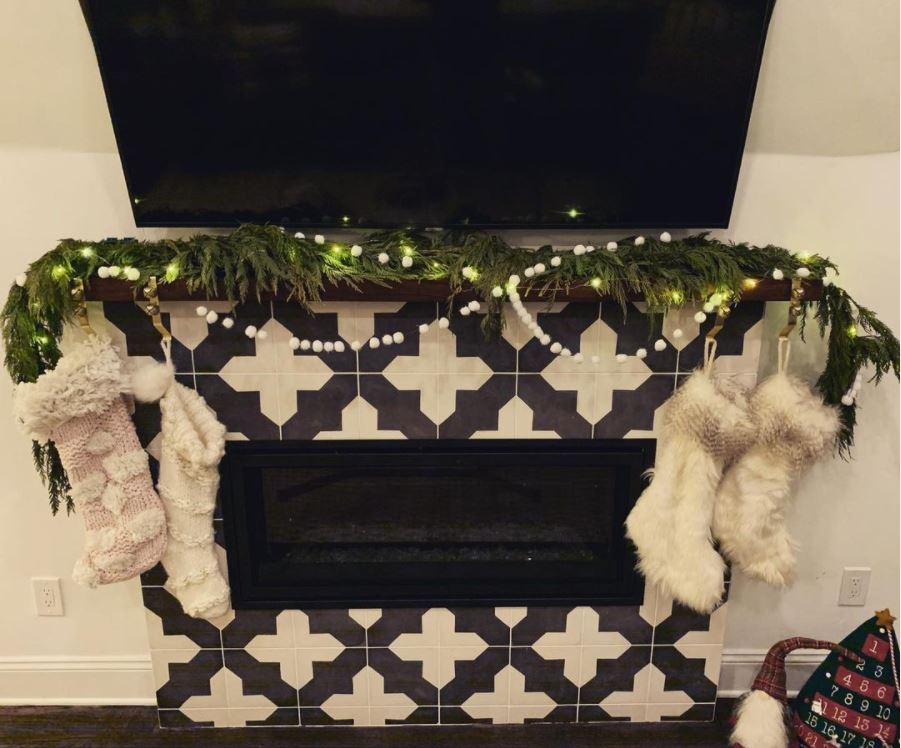 Deck Your Walls This Holiday Season
When you decorate, choose different areas of your walls to deck to make them stand out. Don't just go for the middle and build out — stagger your decorations, so they're not in a straight line. 
Whether you're decorating kitchen walls, bathroom walls, or bedroom walls, choose decor that suits the room's theme, such as a festive broom or serving spoon in the kitchen or garland around the mirrors in the bathroom or bedroom. Blend solid colors, essential shapes, stripes, hexagons, and etched patterns to create a unique tile pattern that will continue to inspire after the holiday's end. 
Granada Cement Tiles
If you're looking for cement tiles that pop, Granada Tiles is here to make it happen. Browse our collection of Andalucia, Minis, Relief, and Echo for a wide range of styles and patterns that can create the unique pattern you desire, whether it's Mediterranean, Moroccan, Spanish Colonial, relief patterns, or a custom tile of your design. 
For more advice, call Granada Tile at 213-788-4238 or contact us online today!