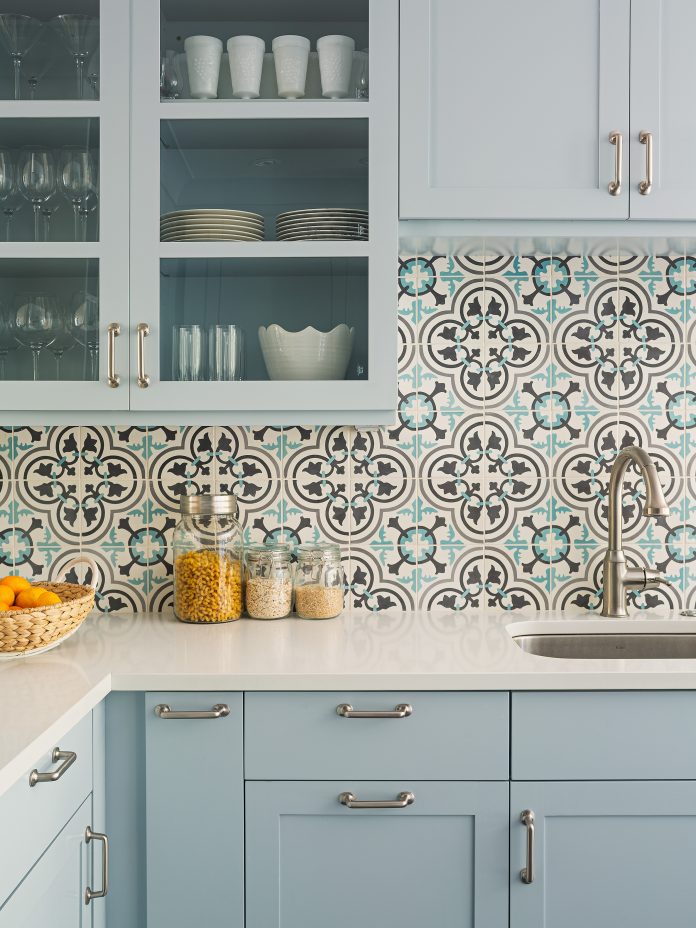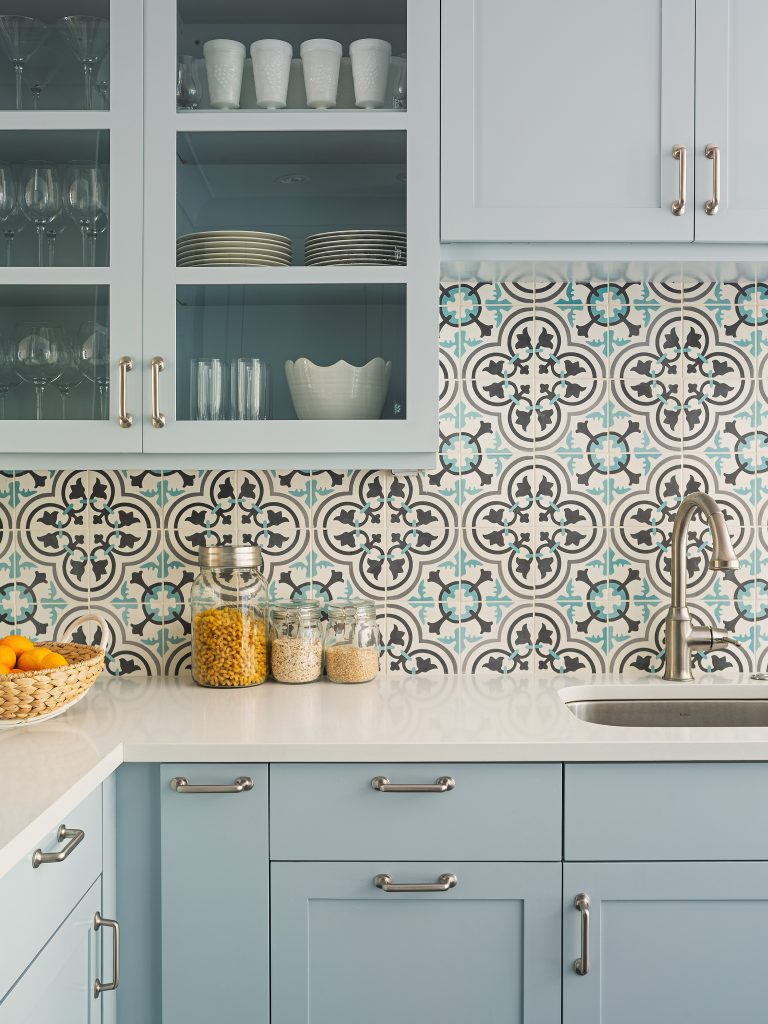 If you are looking to add a wash of elegance to your space whether your kitchen, your bathroom or your outdoor patio, look no further than Granada Tile's Cluny cement tiles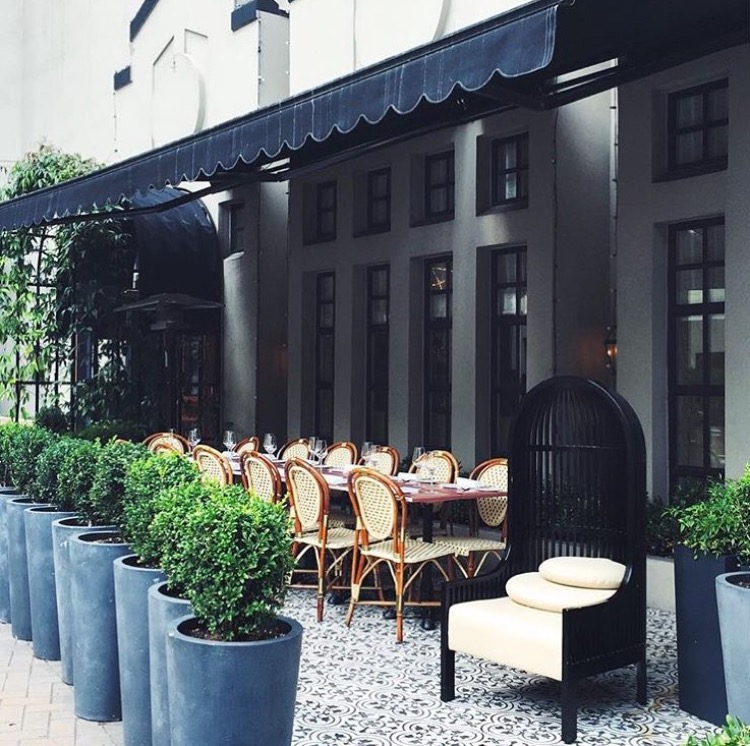 Above, on the patio of Vancouver's Boulevard Kitchen & Oyster Bar, Granada Tile's Cluny cement tiles used as patio tile elevate this outdoor space, transforming a place for simple seafood feasts and making dinner feel like a special occasion.  Imagine what this outdoor concrete tile could do for your home!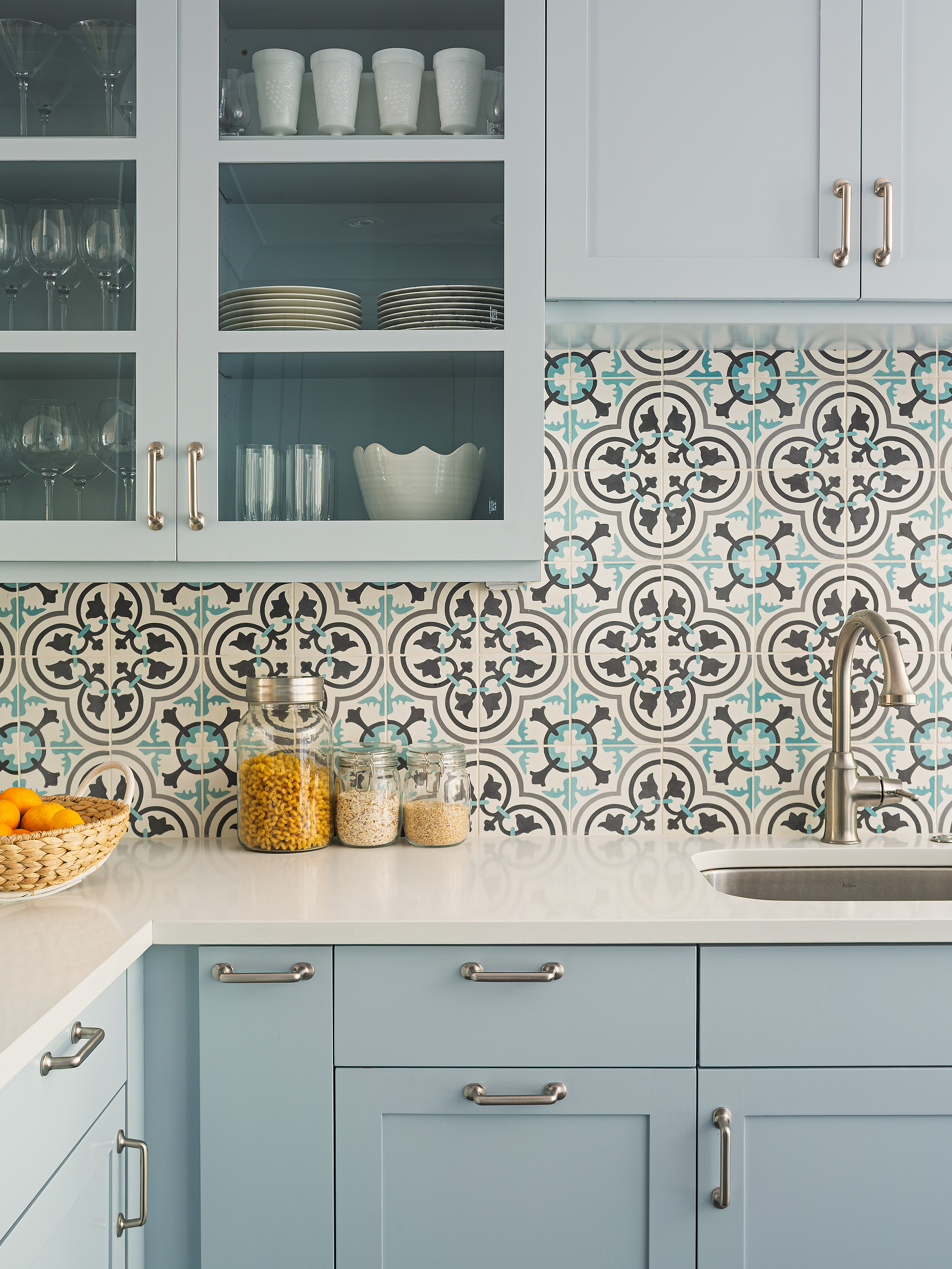 In this Philadelphia kitchen, a Cluny encaustic tile patten in shades of white, sky and black complement classic Shaker-style cabinets in pale blue.  So much more intriguing than a plain kitchen tile backsplash, don't you think?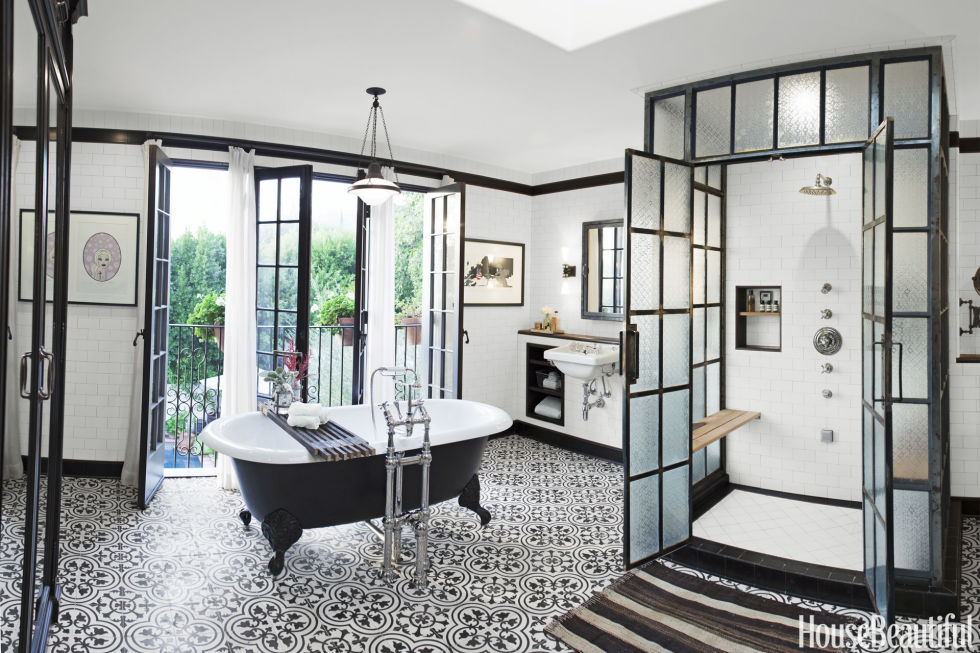 Used as bathroom tile in this sumptuous master bath, Cluny cement tiles kick this already luxurious room up into the stratosphere, underling the space's old fashioned glamor, stark modernity and classic beauty. In the breakfast nook below, interior designer Tamara Kaye-Honey relied on Cluny cement tiles, using them for the kitchen floor tile where they magnify the opulent beauty of this stately historic Glendale, California estate.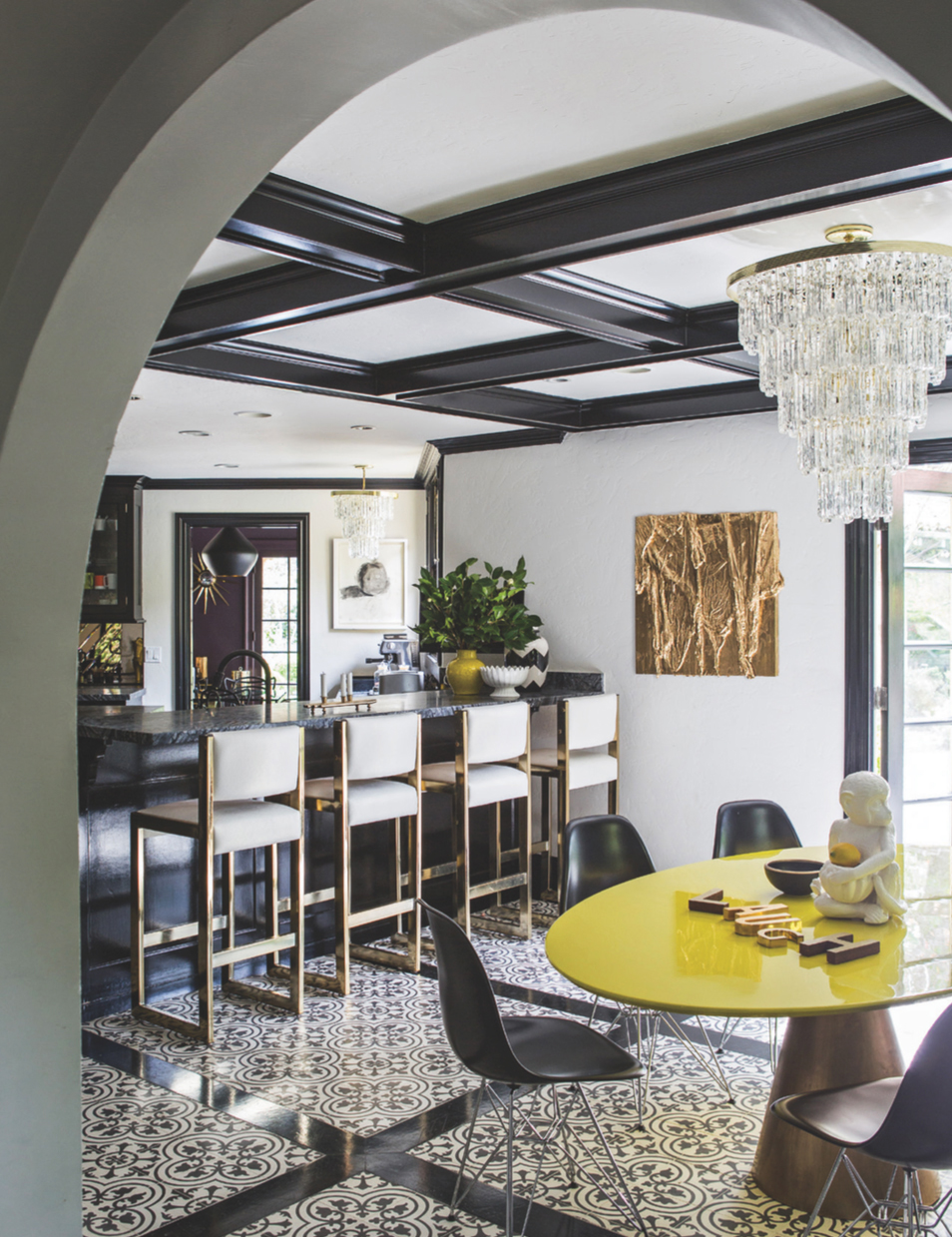 Is there a room in your home that could use a touch of elegance and beauty? Granada Tile Company's Cluny cement tiles in black and white, in chocolate, white and sky or in taupe, chocolate and coffee, are in stock and ready to ship out to you today! And they can also be custom colored to enhance the individual beauty of your home. The qualities that make Granada Tile's cement tiles the choice of award-winning coffee shops and hot restaurants around the country — along with their beautiful designs and vivid colors, our concrete tile is long lasting, easy care and low maintenance — are the same ones that make it perfect for your home tile project, whether used as patio tile, porch tile, kitchen floor tile, kitchen backsplash tile, bathroom tile, shower tile or laundry room tile. Start by visiting our cement tile shop to peruse our large selection of in-stock handmade master-crafted cement tiles and call us today at 213-788-4238 to discuss which of our encaustic tile designs would be perfect for your home or restaurant project.