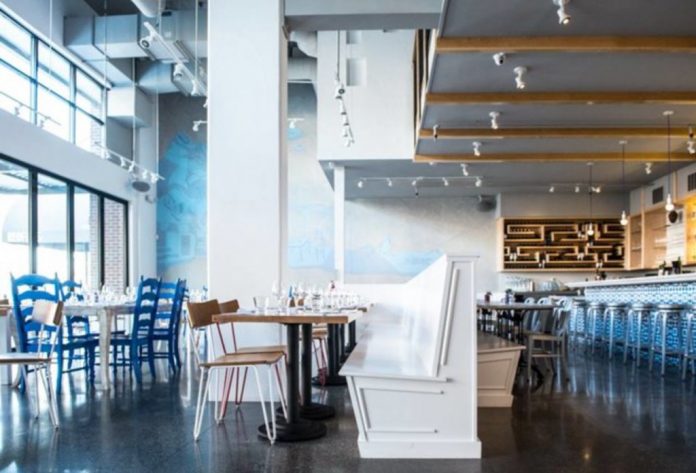 Seattle's Omega Ouzeri is redefining Greek food for a new generation.  Based around the long-standing tradition of mezedes – small portions, of exceptional food, to be shared by everyone around the table, the restaurant has been consistently lauded by patron and critic alike for its food ("I was in its thrall starting with the olive-oil martini made by infusing vodka with koroneiki Kalamata extra virgin olive oil from Greece," wrote Providence Cicero in the Seattle Times) and its atmosphere.  Clean, bright and simple, the restaurant's design invites in both the breeze — via large sliding front windows — and the convivial atmosphere of a Greek island summer with its white washed wooden banquettes, bright blue chairs and light wood tables.  The blue and white color scheme is punctuated by a bar covered in our blue and white Fez cement tiles.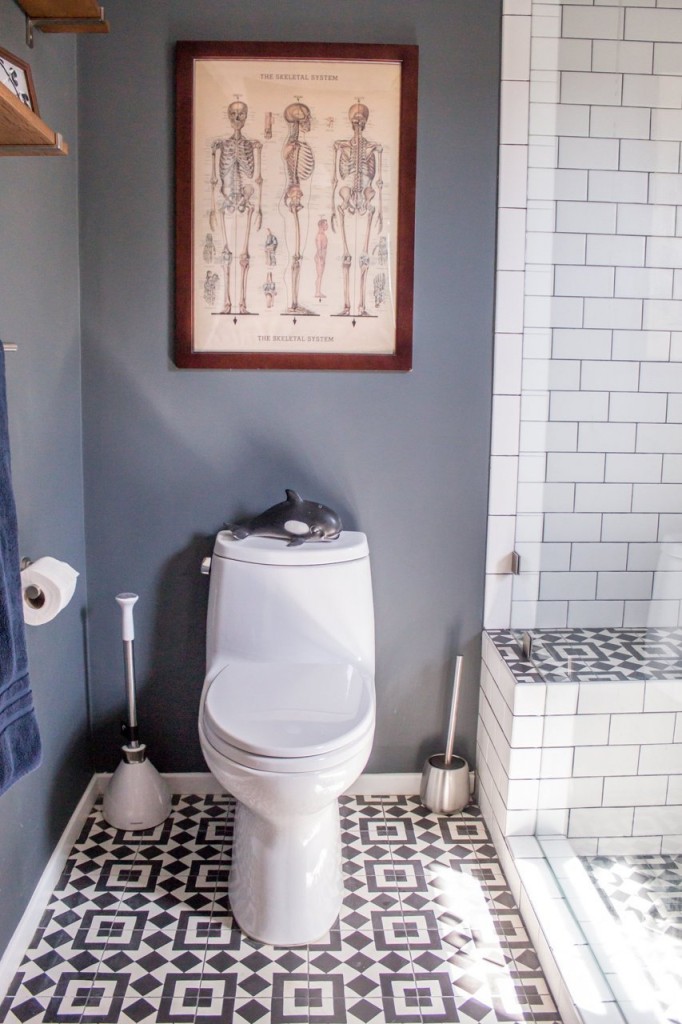 So we were very excited when we received this email from them:
It's because of your hot tiles on our bar – that Omega Ouzeri is being nominated for hottest restaurant in Seattle 
How great is that?  Let's help them win the award by voting for them on Eater!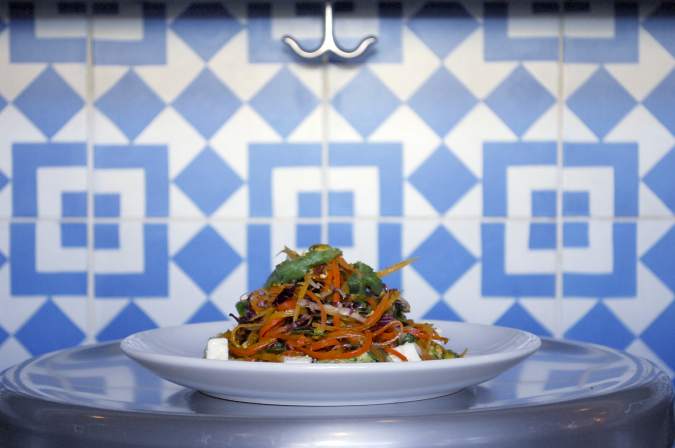 We are so excited when we hear word that the restaurants that our encaustic tiles have found their way into are making hot lists and top ten lists and best restaurant lists all over the country. Coincidence?  We don't think so!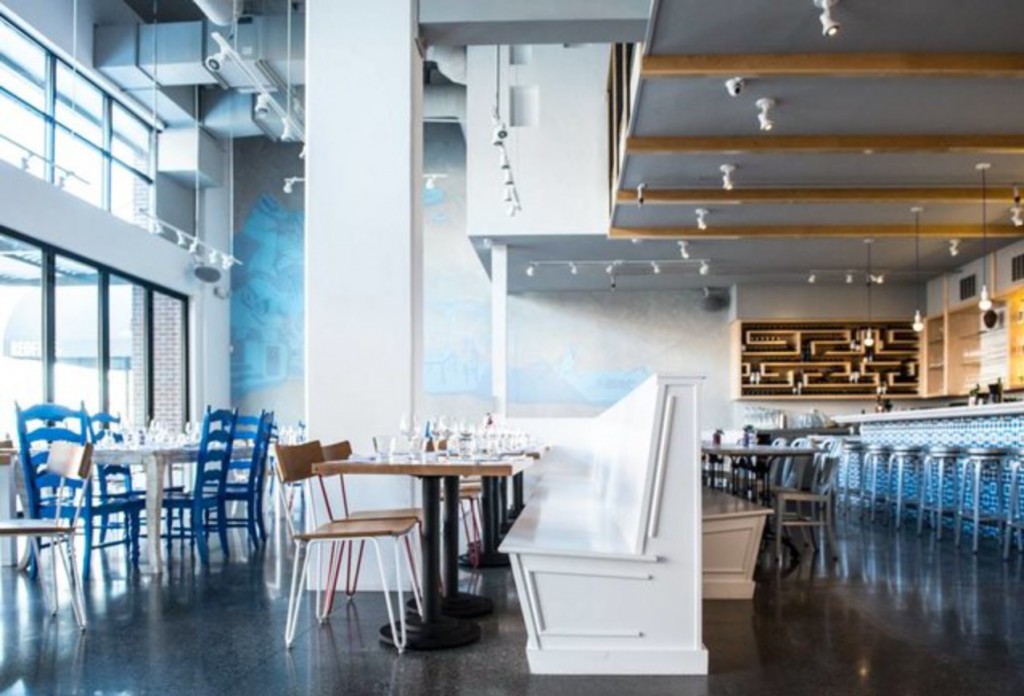 The qualities that make Granada Tile's cement tiles the choice of an award-winning restaurant like Omega Ouzeri — along with their beautiful designs and vivid colors, our concrete tile is long lasting, easy care and low maintenance — are the same ones make it perfect for your home tile project, whether used as patio tile, porch tile, kitchen floor tile, kitchen backsplash tile, bathroom tile, shower tile or laundry room tile.  Start by visiting our cement tile shop to peruse our large selection of in-stock handmade master-crafted cement tiles and call us today at 213-788-4238 to discuss which of our encaustic tile designs would be perfect for your home or restaurant project.