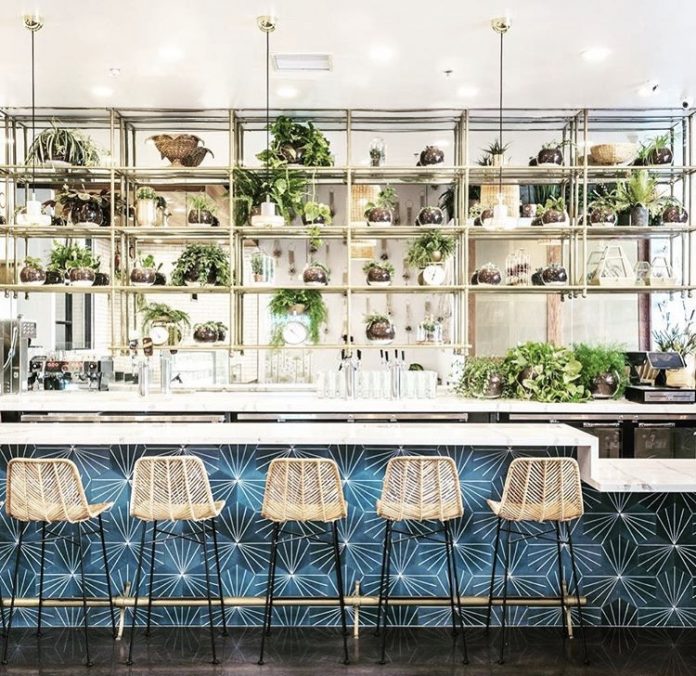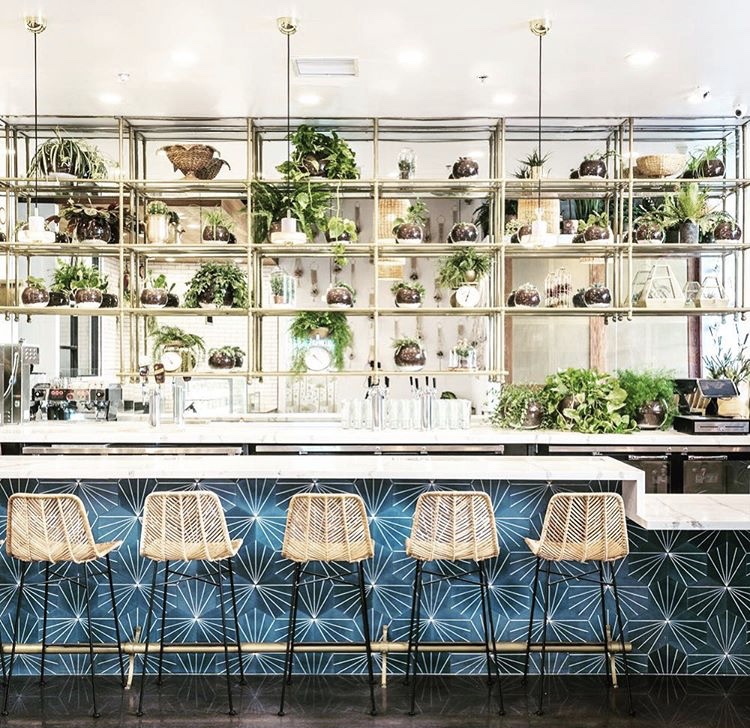 We were instantly mesmerized by the bar at Fundamental LA's downtown branch. Not only it is bright and airy and plant-filled — a perfect place to grab breakfast (avocado toast, of course, as well as delicious house-smoked brisket hash, banana cream pie in a jar, scones, cinnamon rolls, croissants and other pastries), lunch (all manner of delectable salads, sandwiches and tempting sides), dinner or cocktails — but the cement tile bar is a thing of stunning beauty. Hexagon shaped concrete tiles radiating thin white lines imbue the large space with an beguiling lightness.
Looking for a similar cement tile pattern for your home? Check out the New Orleans cement tiles, one of the many vibrant designs in our Hex collection (see our Lookbook 7
for the full range available hexagon tile designs. An incredibly versatile pattern, these encaustic tiles can be ordered in two colors (like the blue background with white lines seen here) for a simple yet sophisticated look or consider invigorating the design with multiple colors, creating a complex and playful pattern.
Unsure which of our over 400 cement tile patterns to chose for your space? Call us today at 213-788-4238 to discuss which of our encaustic tile designs would be perfect for your home or restaurant project. We're happy to put our expertise to work in service of your decor. Besides, we're sure you'll fall in love with our cement tiles long before the grout even dries!