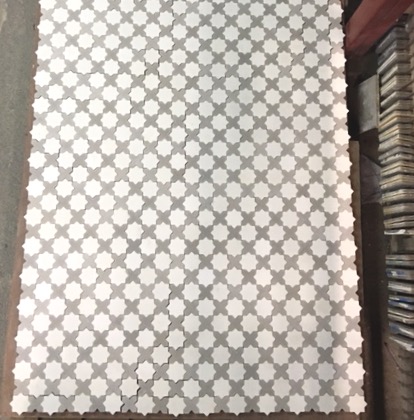 We love traveling not only because we get to see amazing places but also because we discover amazing cement tile floors and wall tiles.  Here are some quick snapshots from our recent trip to Mexico City.  Above, this black, white and grey tile design caught our eye.  Like this look?  You can recreate it using our Maldon concrete tiles.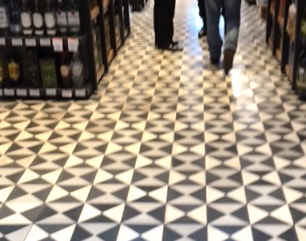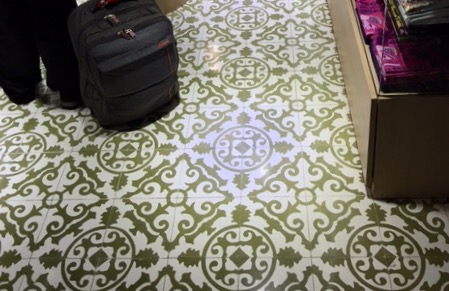 Here's are more cement floor tiles.  Get a similar look using our Cluny cement tiles in black and white, available in our online cement tile shop or our Normandy concrete tile, special ordered in black and white.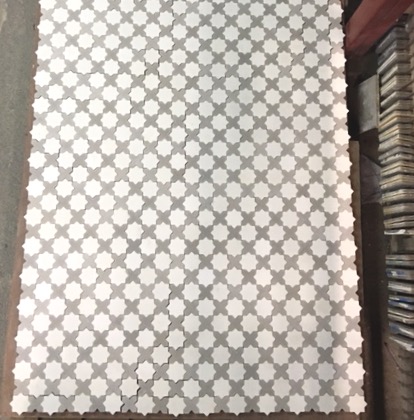 These tiny decorative tiles look just like the Star Cross cement tiles from our Minis Collection.  Try them in silver or in grey.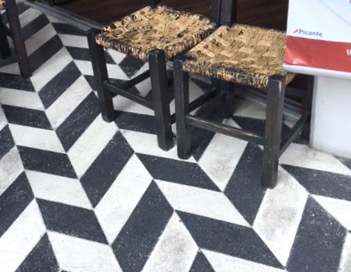 We are a big fan of black and white tiles.  You can get a smaller version of this look using the Long Chevron Waves from our Minis Tile Collection or, for something larger, try our Ardoz cement tile, custom colored in black and white.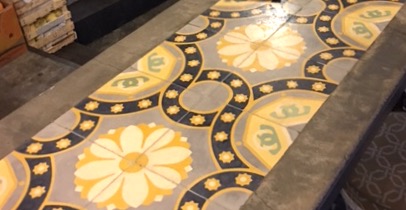 Color our Kiev concrete tile pattern in shades of yellow and black for an intricate version of the pattern above.  To get the look below, mix a patchwork of our pine and sage and white solid color cement tile with a selection of green based decorative cement tiles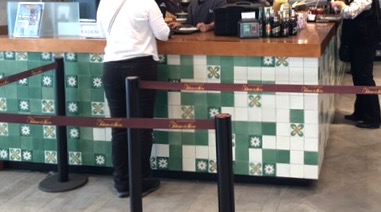 Many of our most popular cement tile patterns, like our Fez encaustic tile in blue and white), our Cluny concrete tile and our Serengeti cement tile are in stock and ready to ship! The qualities that make Granada Tile's cement tiles the choice of award-winning coffee shops and hot restaurants around the country — along with their beautiful designs and vivid colors, our concrete tile is long lasting, easy care and low maintenance — are the same ones make it perfect for your home tile project, whether used as patio tile, porch tile, kitchen floor tile, kitchen backsplash tile, bathroom tile, shower tile or laundry room tile.  Start by visiting our cement tile shop to peruse our large selection of in-stock handmade master-crafted cement tiles and call us today at 213-788-4238 to discuss which of our encaustic tile designs would be perfect for your home or restaurant project.