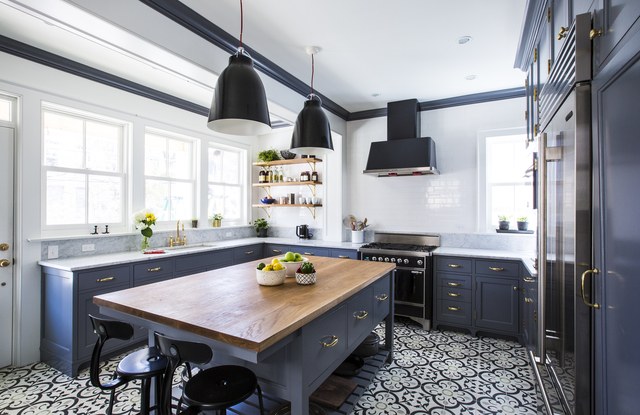 Granada Tile's Normandy Cement Tiles Are The Foundation For Good Kitchen Design In This Brooklyn Renovation. Are you considering a new kitchen? Is your Pinterest board full of kitchen design ideas? For this reason, you might want to add this gorgeous Brooklyn kitchen renovation. Seen in Architectural Digest, the kitchen design rests on its cement floor tile. The kitchen floor tile is very similar to our Normandy cement tile. Custom-colored in black, white and grey they're an outstanding foundation for this kitchen design.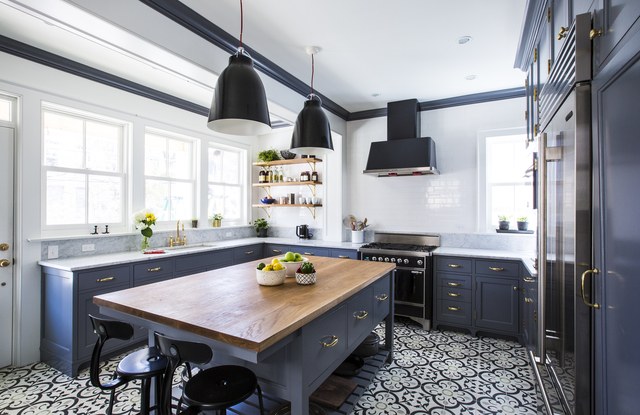 David Natasi of Natasi Vail combined the exuberant pattern of the concrete tiles with steely grey cabinetry. Furthermore, he added the jewelry of gold hardware. Then he brought in industrial lamps, white subway tiles and a large butcher block center island.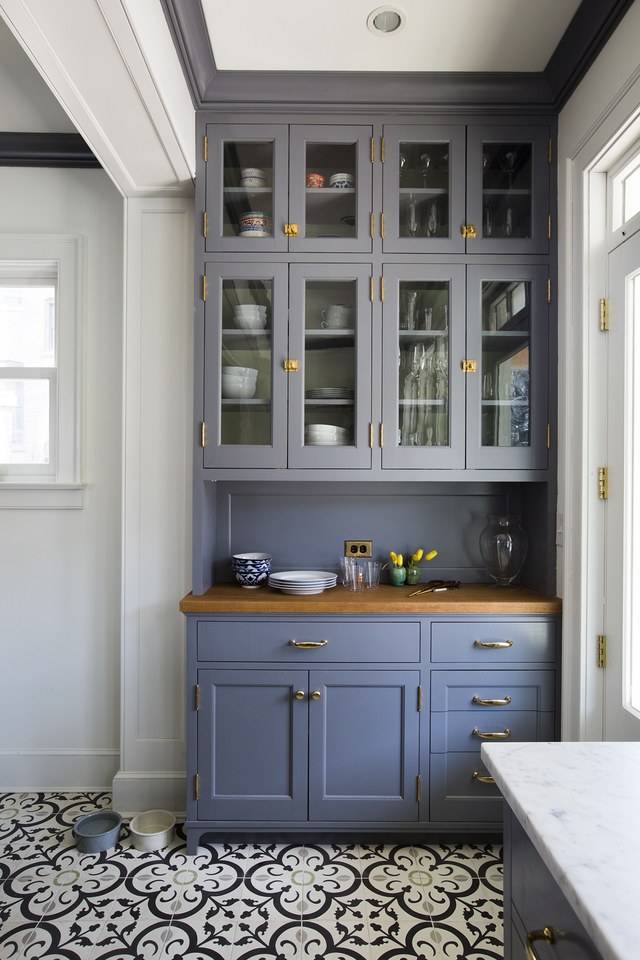 Ultimately, it's the ebullient, feminine design of the tile pattern that ties it all together. For instance, it balances the sombre grey of the cabinets. Similarly, it's a good counterpoint to the studiousness of the black accents.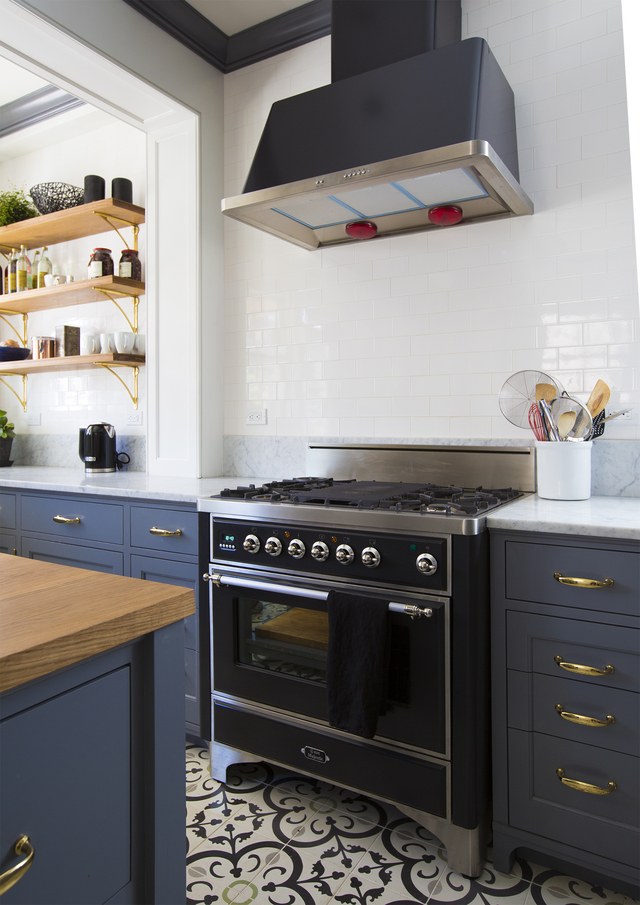 Furthermore, the joyous design makes the kitchen welcoming.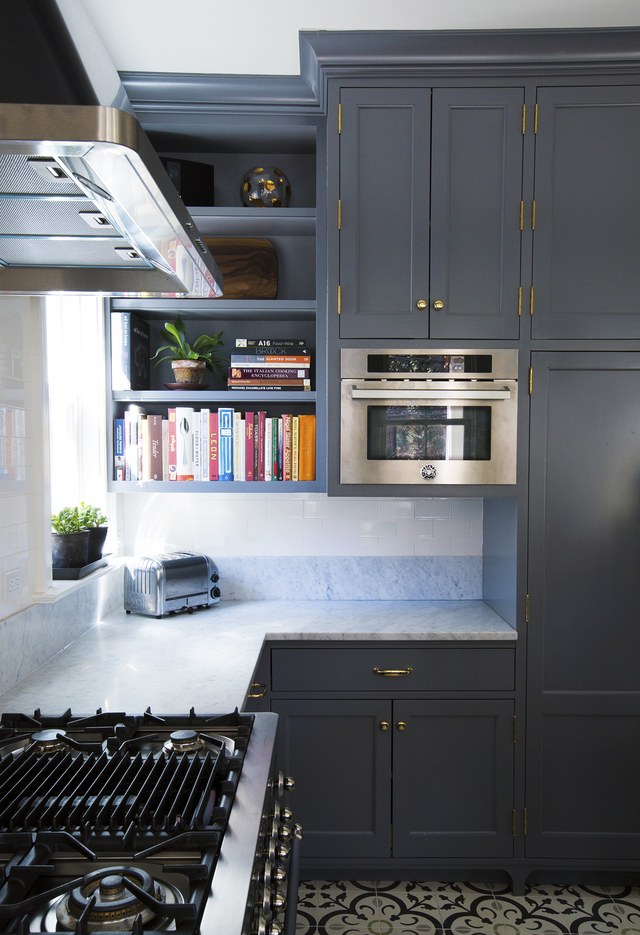 What are your kitchen design plans? We've got over 40 colors and 400 designs for you to choose from. Check out our interactive catalogue. Many of our most popular styles are in stock. Our handmade encaustic tiles are long lasting, easy care and low maintenance. Need help picking the perfect design for your home or restaurant tile project? Call us at 213-788-4238. In our opinion, we're sure you'll fall in love before the grout even dries.
photos: Genevieve Garruppo