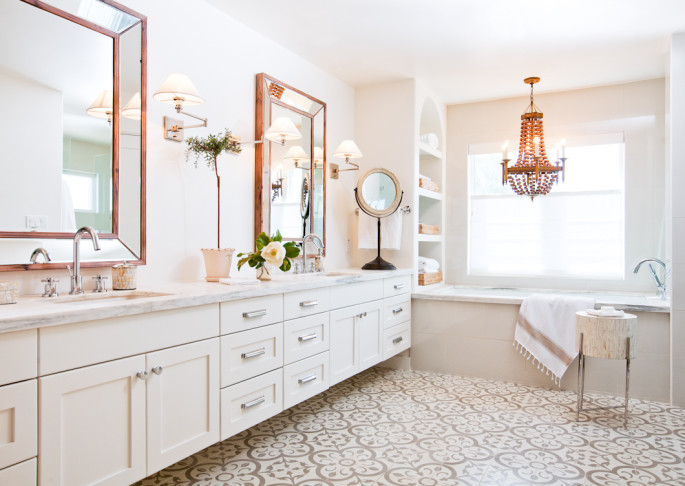 Rely on Granada Tile's cement mini tiles to bring the mushroom trend into your home. Elle Decor is calling it: mushroom is a trend. Accordingly, Granada Tile's cement tiles can bring it into your home. Try it small, using our cement mini tiles. Or try it big using our hex concrete tiles. Shell, taupe, latte and grey are the four standard colors we offer that pick up on this neutral yet earthy color. The mini concrete tiles shown here are grey and white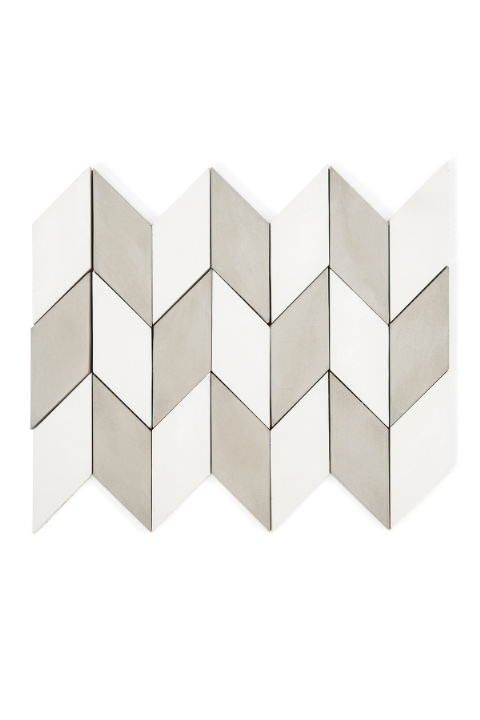 Furthermore, it's a color that offers subdued glamor, timeless beauty and "live forever potential".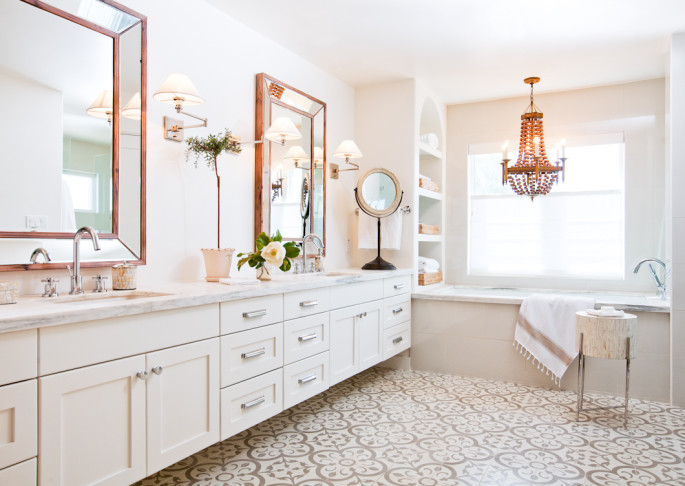 Do you prefer neutrals or brights? Do you live for solids or intricate patterns? Looking for mini tiles, square tiles or hexagons? Be that as it may, Granada Tile has a concrete tile for you. Furthermore, they're long lasting, easy care and low maintenance. We've got over 40 colors and 400 designs for you to choose from. Visit our cement tile shop to peruse our large selection of in-stock handmade master-crafted cement tiles. Many of our encaustic tile designs are ready to ship out to you today. Check out our interactive catalogue. Then call us at 213-788-4238 to discuss which of our encaustic tile designs would be perfect for your home or restaurant project. We're sure you'll fall in love before the grout dries!