You can get the look of your favorite rooms from your Pinterest board with Granada Tiles. We have many classic patterns that you can color to coordinate with your home's color scheme. Take this mudroom from a recent article in Domino Magazine. The grey and white floor is a simple pattern that reads as clean. While we don't have this exact tile design, many of our encaustic tile patterns are very similar.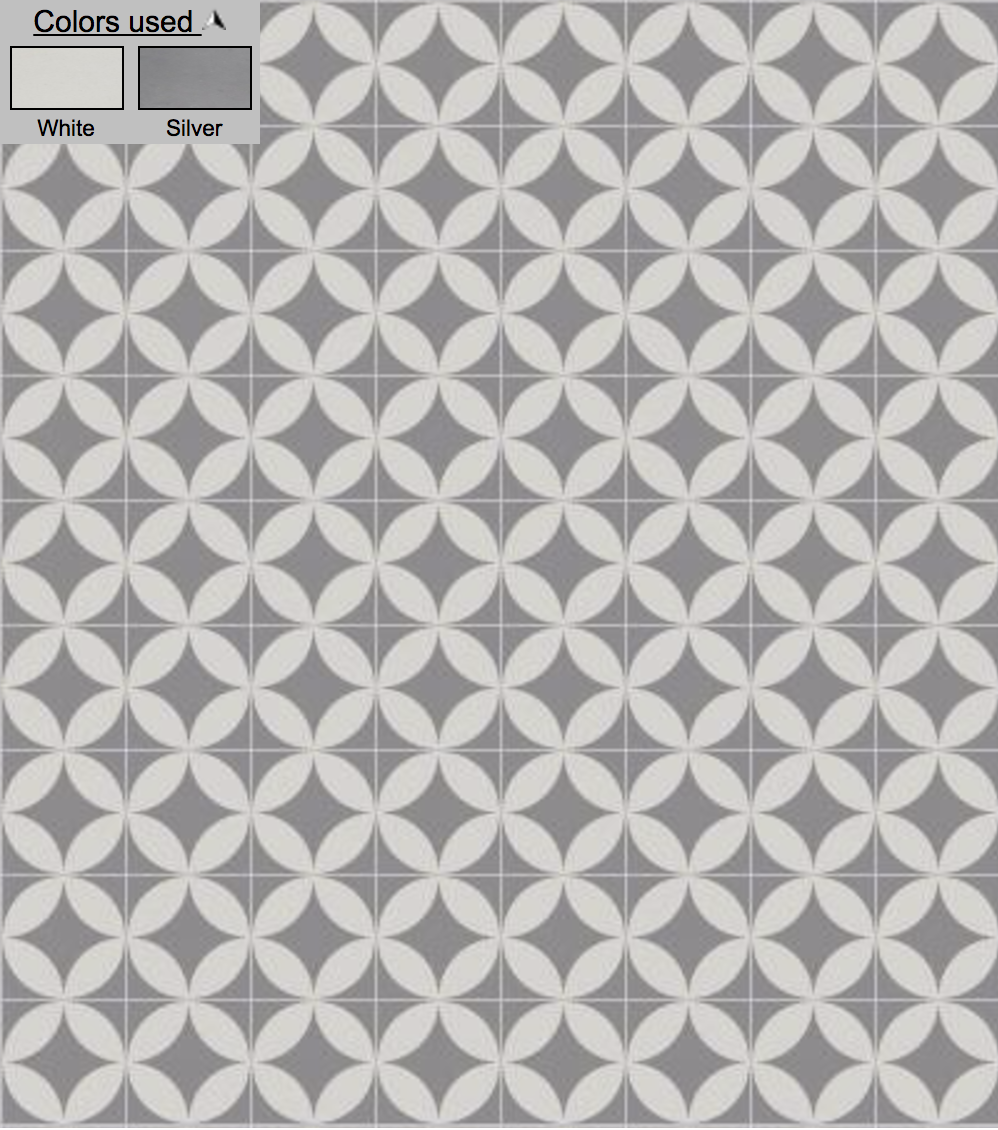 For example, Marseille, one of our cement tile patterns, is a very close match.  Here we're showing it in silver and white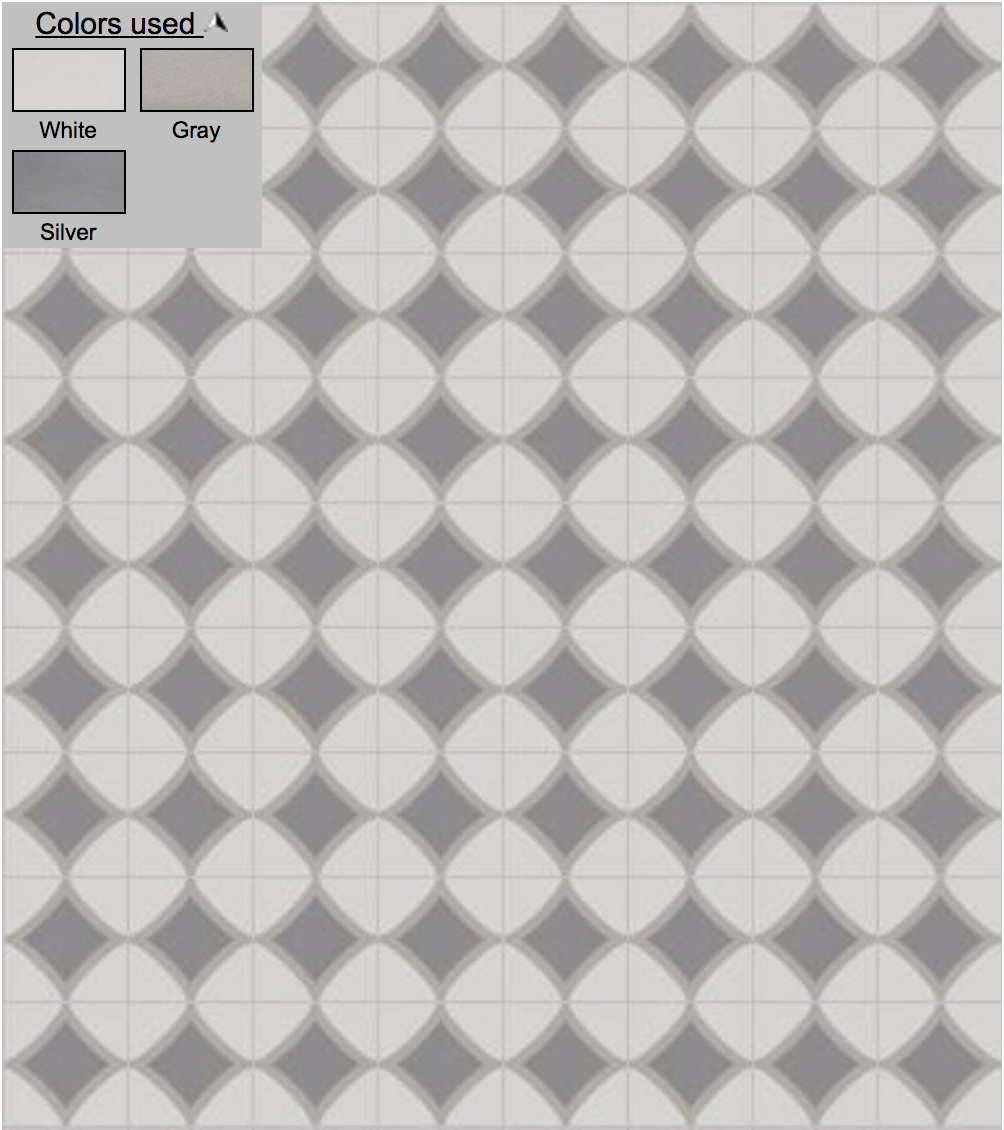 Another choice, Bruges, takes the look in a slightly more geometric dimension.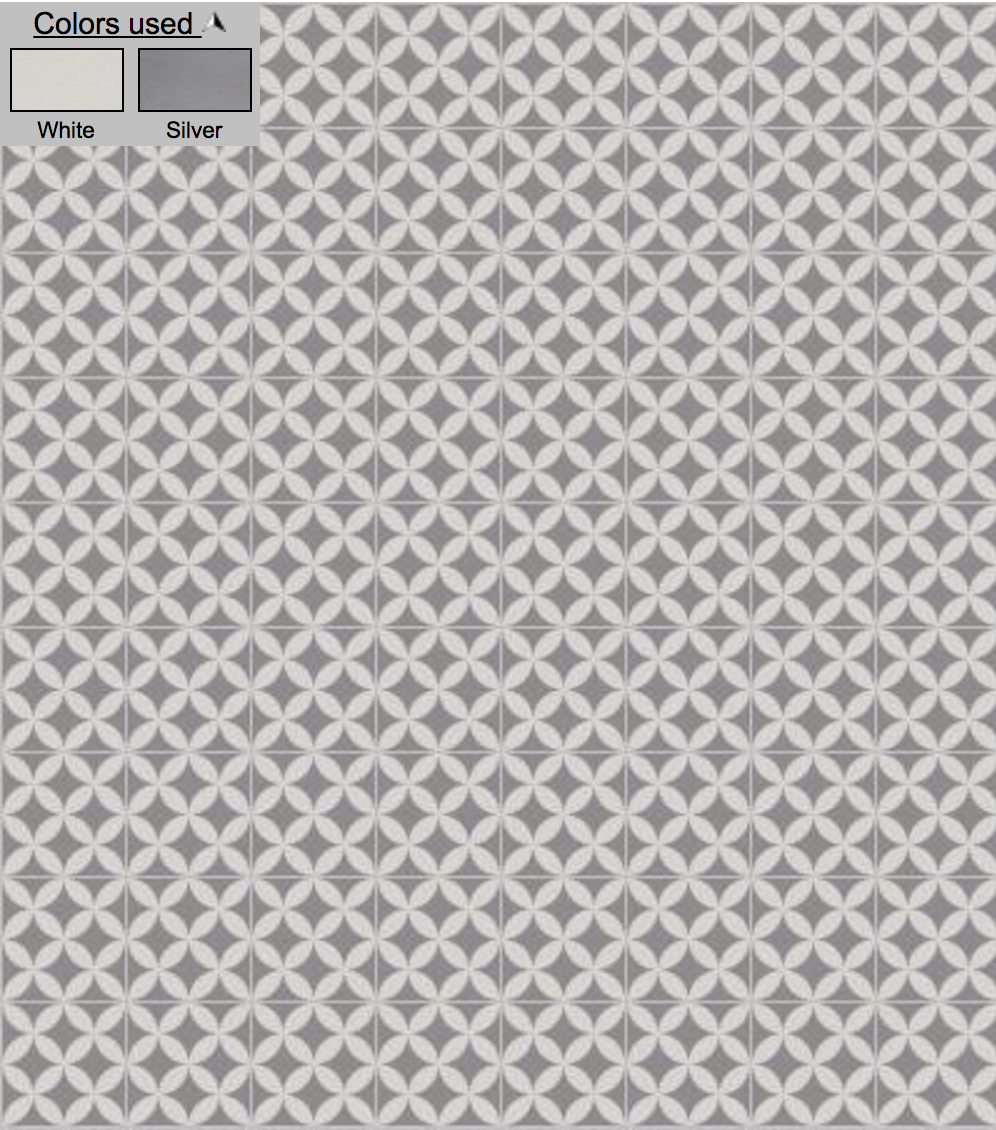 Prefer a smaller version of this pattern?  Try our Torino concrete tiles, above. Below, our Kitami cement tiles offer yet another take on this design.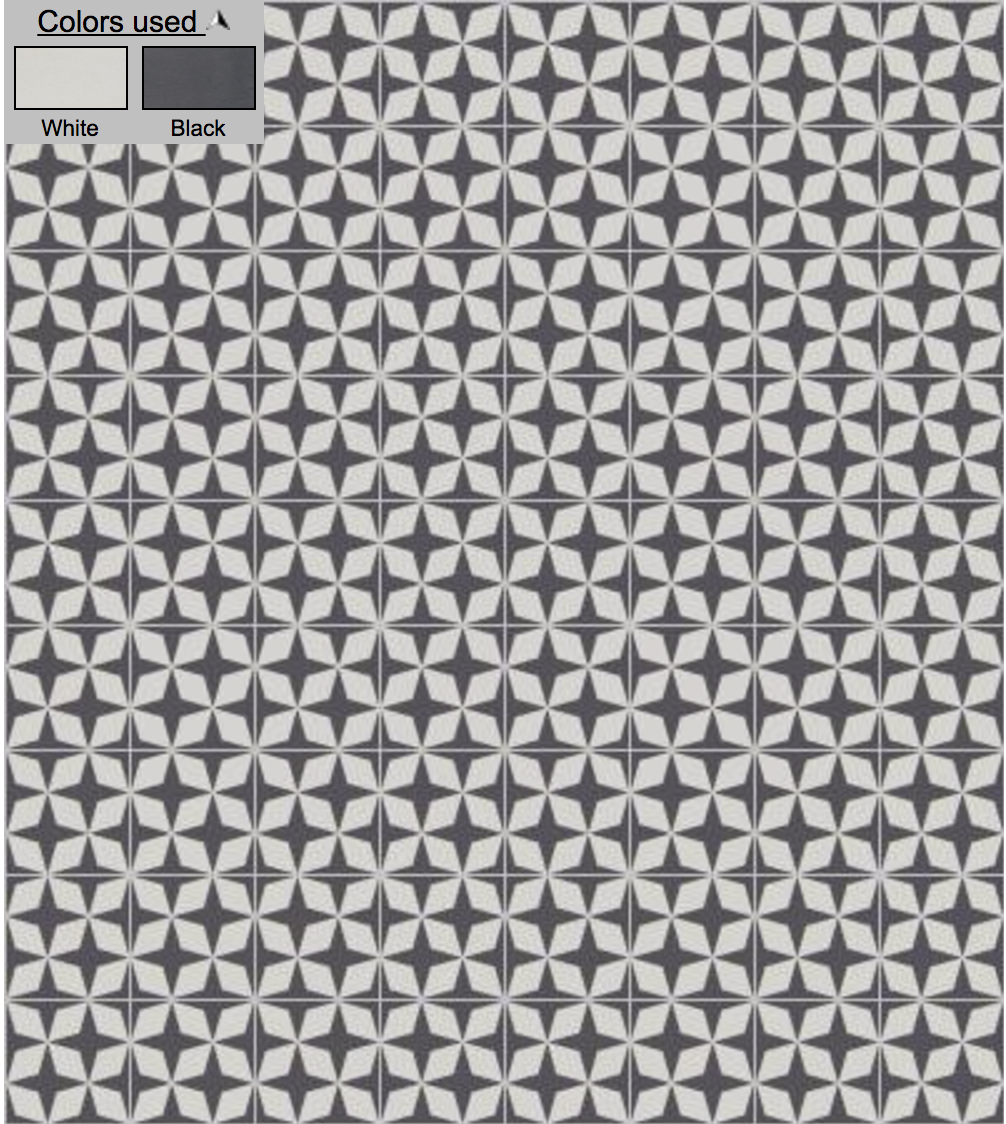 Granada Tile's beautiful cement tiles are long lasting, easy care and low maintenance,   Our versatile concrete tiles work as patio tile, porch tile, kitchen floor tile, kitchen backsplash tile, bathroom tile, shower tile or laundry room tile. Get started today. Visit our cement tile shop to peruse our large selection of in-stock handmade master-crafted cement tiles. Many of our most popular concrete tile design are in stock and ready to ship out to you immediately! Not sure which of our over 400 patterns to pick? Confused about which of our vivid color will best coordinate with your room? We'd be delighted to help you chose the perfect design to accentuate the beauty of your project. Call us today at 213-788-4238 to discuss which of our encaustic tile designs would be best. We're sure you'll fall in love with them before the grout even dries!