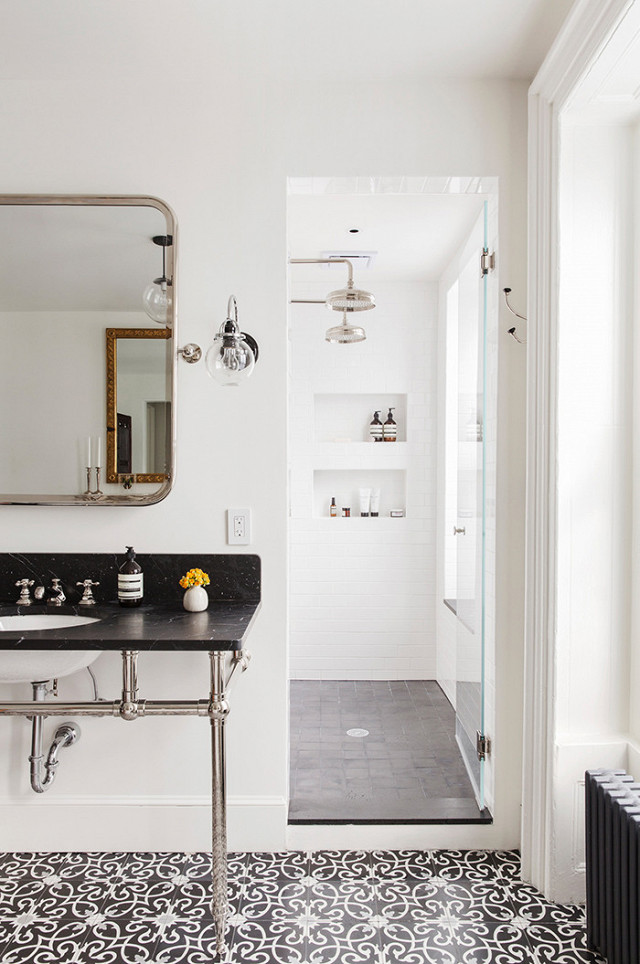 Black and white patterns are classic. Usually the black design is etched on a white background. Accordingly it's much less common that we see the reverse. Why not try it? The result brings a slight edginess to your space. This is the kind of drama we love!
For example, consider our popular Cluny cement tile. This beautiful swirling design is very popular. In fact, we stock it our online cement tile shop – Cluny concrete tile – where it's ready to ship out to you immediately.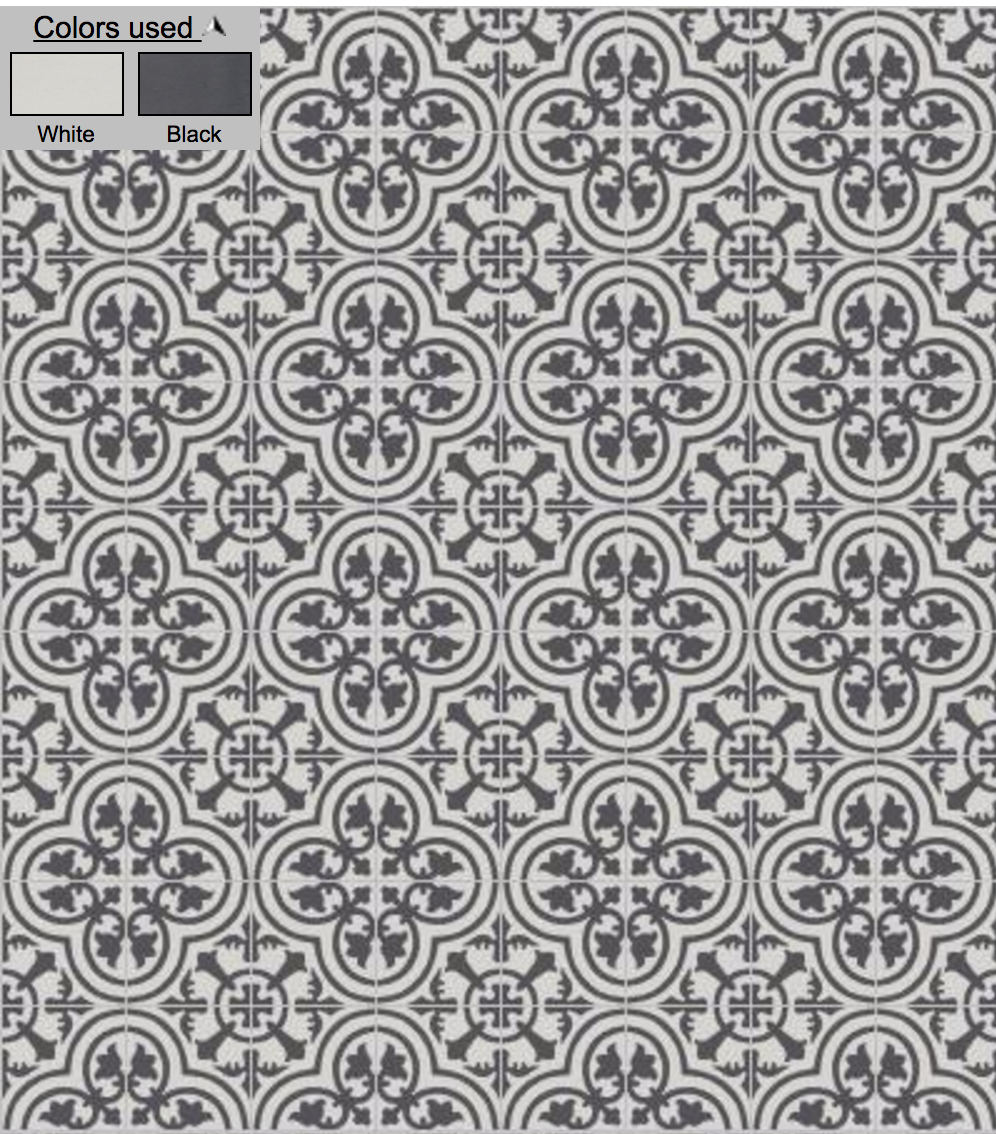 But, take the same pattern and flip it to its negative and it becomes something else entirely (and similar to our sample photo above)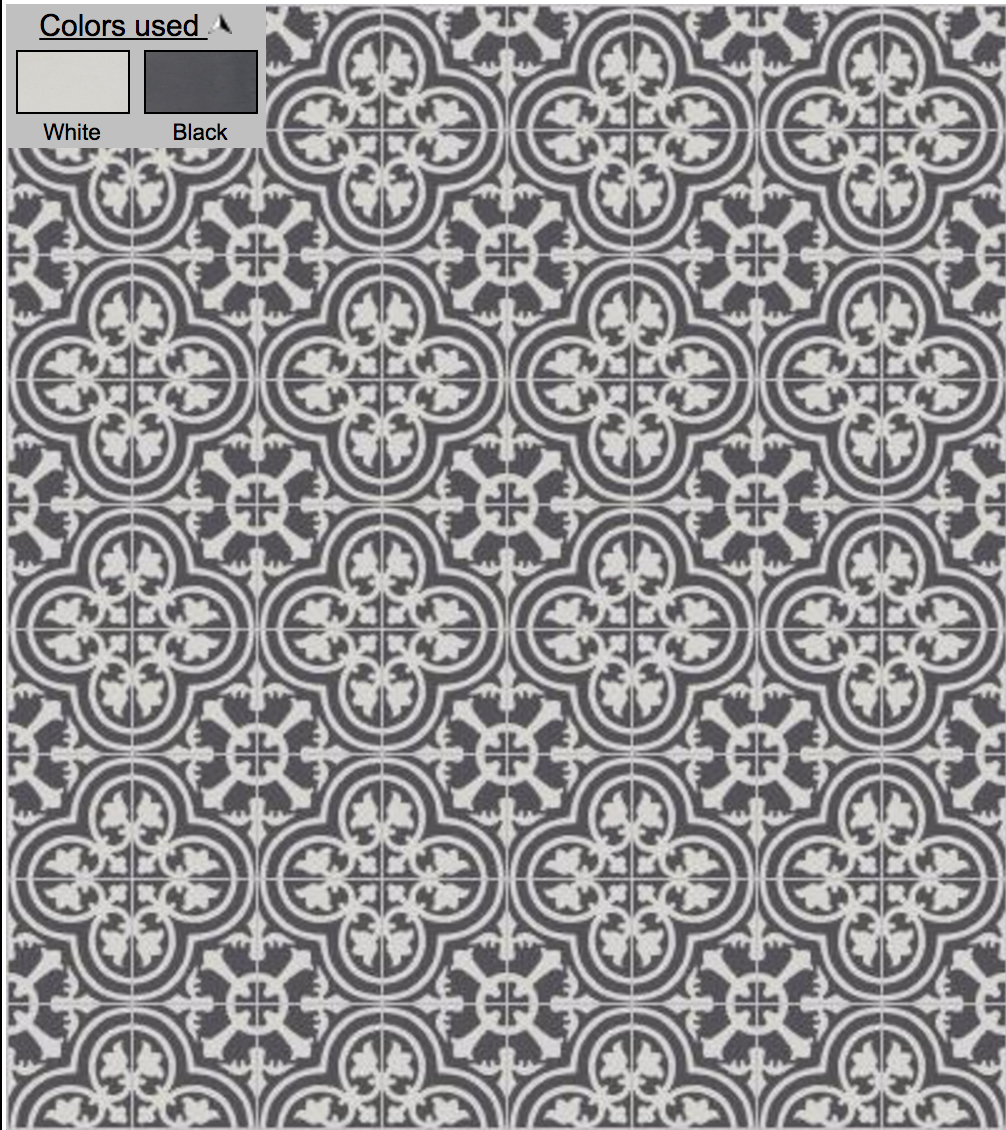 Check out our interactive catalogue and find your favorite pattern. We've got over 40 vibrant colors and 400 eye-catching designs for you to choose from. Additionally, they're long lasting, easy care and low maintenance. Of course, these qualities make them perfect for your home or restaurant tile project. Versatile, they can be used as patio tile, porch tile, kitchen floor tile, kitchen backsplash tile, bathroom tile, shower tile or laundry room tile. Start by visiting our cement tile shop to peruse our large selection of in-stock handmade master-crafted cement tiles. By the same token, you can call us at 213-788-4238. We'd feel happy to help you decide which of our encaustic tile designs would be perfect for your project. Let us help you find the cement tile design that best reflects you! We're sure you'll fall in love before the grout dries!