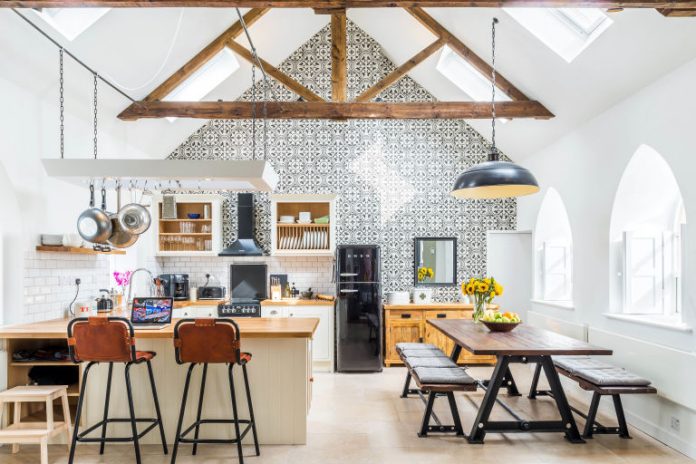 All of our The Holiday dreams come true with one look at the adorable cottage in the English countryside we discovered on House Beautiful. A former chapel converted to a modern residence, all we need is Jude Law to make our life complete. The inside is simple and comfortable, with wall of black and white cement tiles adding warmth, texture and a modern touch to the lean interior.
Get the look in your own home by using our Normandy cement tiles, custom-colored in black and white and seen below.  Another choice would be our Cluny cement tiles in black and white, in stock and ready to ship out to you immediately.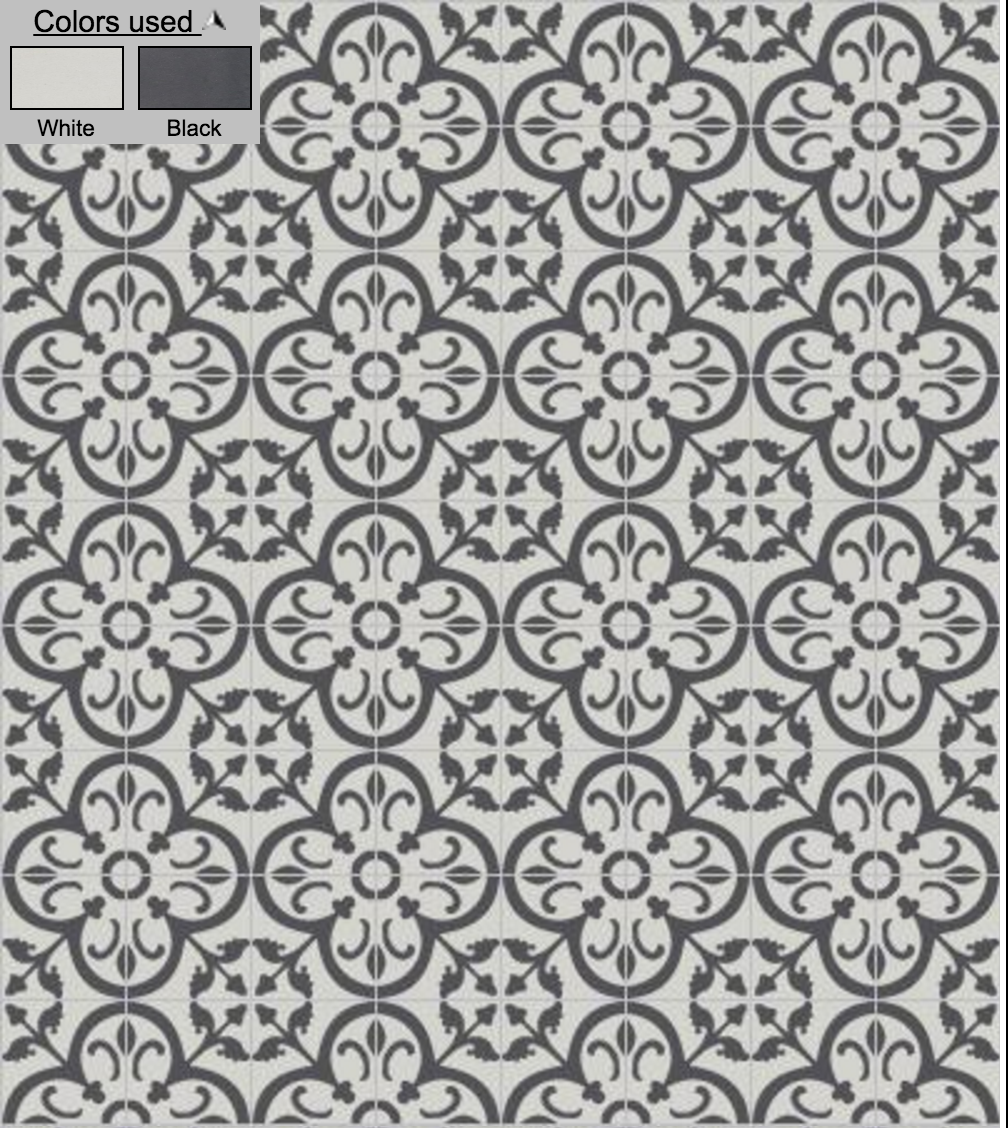 Though many of the cement tile patterns in our Echo Collection are based on historic cement tile designs, they fit perfectly into modern spaces, bringing texture and interest to otherwise simple rooms.  Many of our most popular concrete tile designs, like our Cluny cement tile in black and white (another close match to the cement tiles seen above), our Badajoz cement tile, our Fez encaustic tile in blue and white and in black and white, and our Serengeti cement tile are in stock and ready to ship out to you immediately! The qualities that make Granada Tile's cement tiles the choice of award-winning coffee shops and hot restaurants around the country — along with their beautiful designs and vivid colors, our concrete tile is long-lasting, easy care and low maintenance — are the same ones that make it perfect for your home tile project, whether used as patio tile, porch tile, kitchen floor tile, kitchen backsplash tile, bathroom tile, shower tile or laundry room tile. Start by visiting our cement tile shop to peruse our large selection of in-stock handmade master-crafted cement tiles and call us today at 213-788-4238 to discuss which of our encaustic tile designs would be perfect for your home or restaurant project. Photo by Chris Humpheys, as seen on House Beautiful.