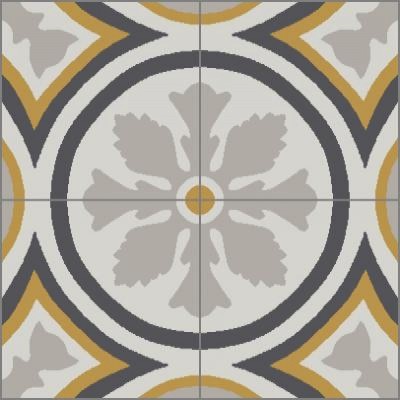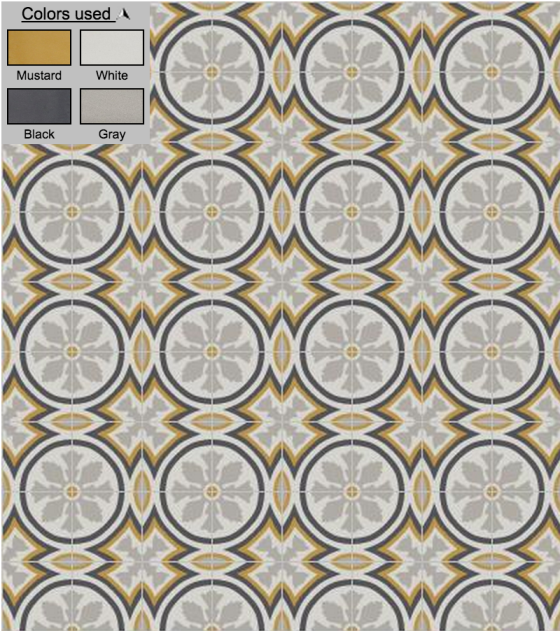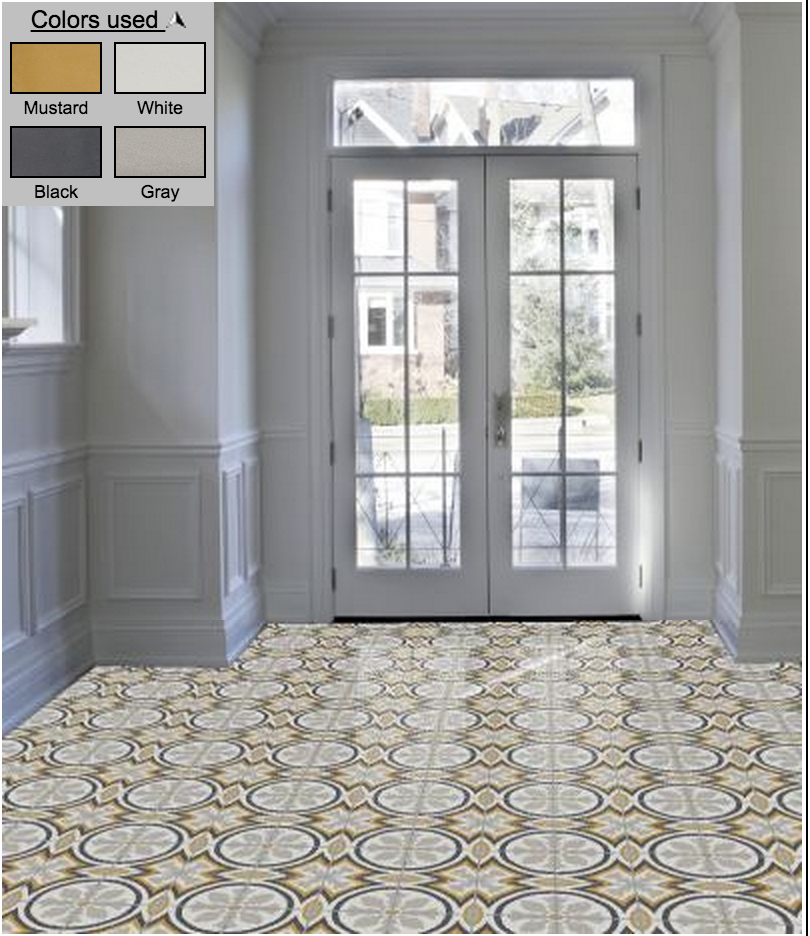 For most of the world, Bilbao has become synonymous with Frank Gehry's fantastical museum of the same name. in the city of the same name in Spain.  (Fun fact for any Tolkein fans out there: in Basque, the city's name is Bilbo, the first name of the reluctantly brave Hobbit in The Hobbit)  Because of its many swoops and swerves, this historic cement tile pattern reminded us of Bilbao.  
Pictured is the stock concrete tile colorway, of mustard, while black and grey, available in our Cement Tile Shop but, like all of our encaustic tiles, it can be ordered in custom colors to mix and match your decor!  Here's how it looks in black, white, gray and blue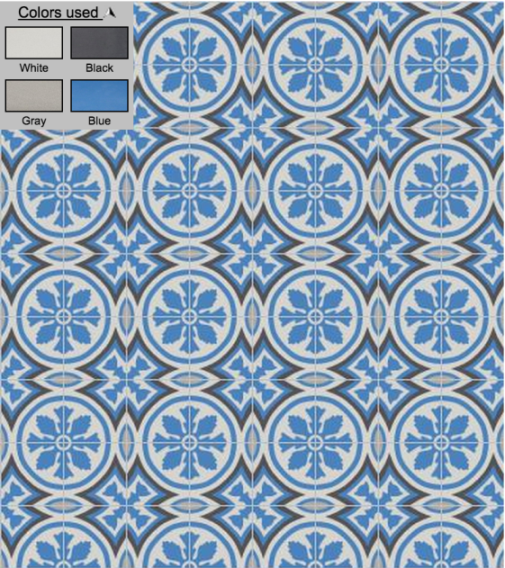 And here it is in a simple palette of coral and white.  What a different look, yes?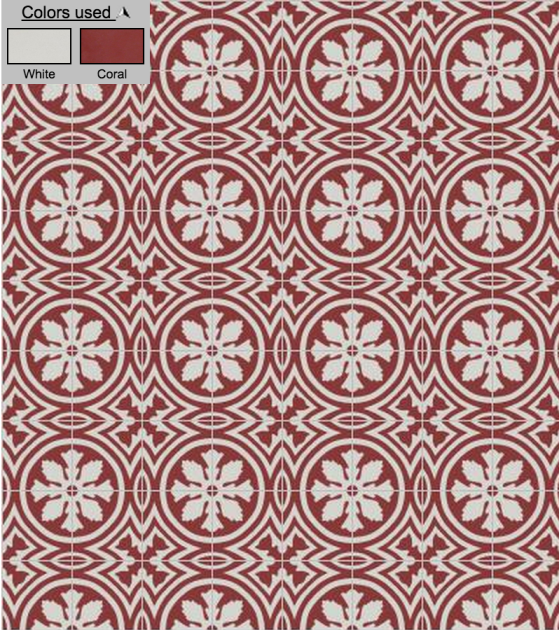 The qualities that make Granada Tile's cement tiles the perfect choice for use in a professional setting such as a restaurant's floor tile or coffee shop's floor tile  — along with their beautiful designs and vivid colors, our concrete tile is long lasting, easy care and low maintenance — are the same ones make it perfect for your tile project, whether used as kitchen floor tile, kitchen backsplash tile or wall tile, bathroom tile, shower tile, patio tile or laundry room tile .  Start by visiting our cement tile store to peruse our large selection of in-stock handmade master-crafted cement tiles, play around with our interactive cement tile design tool and  call us today at 213-788-4238 to discuss which of our encaustic tile designs would be perfect for your home or restaurant project.