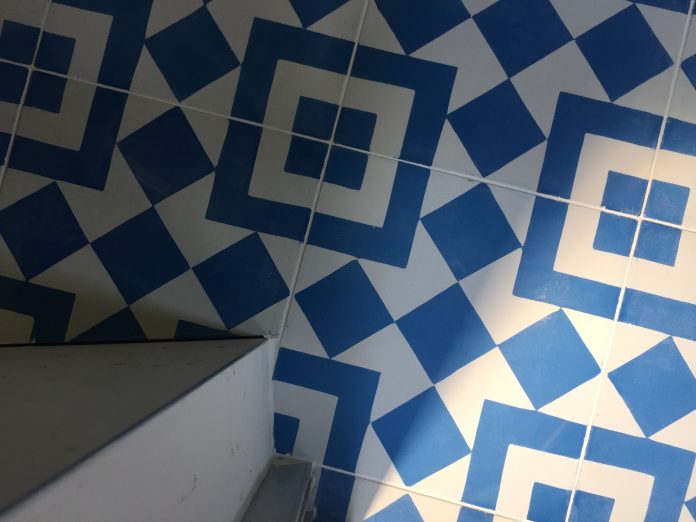 We recently stopped by a home where the cement tile was in the process of being installed by Vahe Alvazian of Artisan Tile and Stone Works in Playa del Rey, California. Alvazian knows what he's talking about.  He installed Granada Tile's Fez cement tiles at Intelligensia Coffee Shop in Silver Lake in Los Angeles, which is still looking great and inspiring Instagram photographs 10 years later.  Here are some of his tips: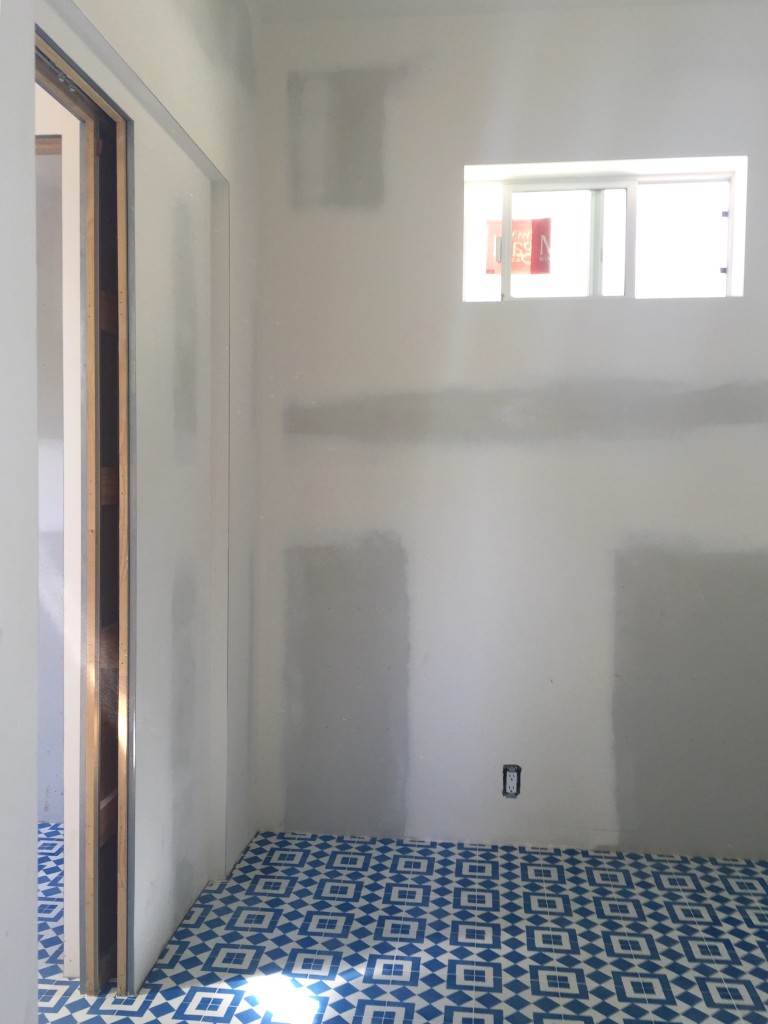 – Installing cement tile is not that much different from installing regular tile, says Alvazian.  The major difference is that, until the tile is sealed, it's important to always make sure that your installer has clean hands, otherwise dirt can mar the tiles since they haven't yet been sealed.  With very light tiles, Alvazian's crew often wears gloves!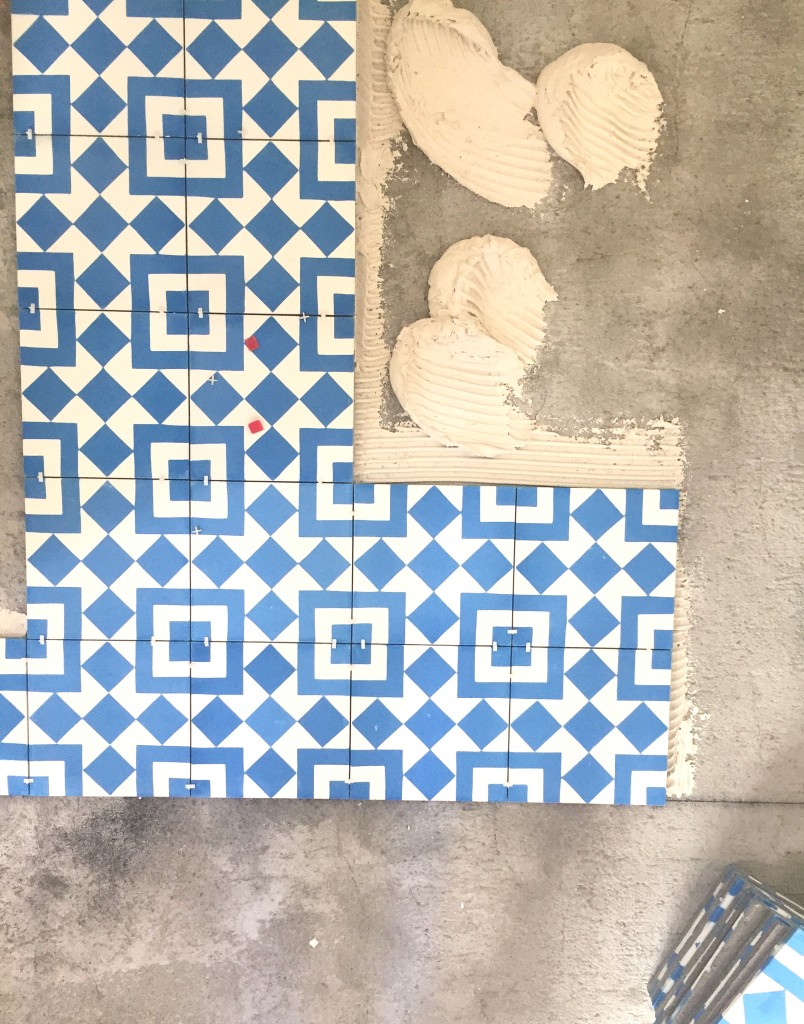 – Also important are spacers.  These small pieces do exactly what their name suggests: they keep the concrete tiles spaced evenly apart from each other to ensure that the design remains consistent and doesn't waver.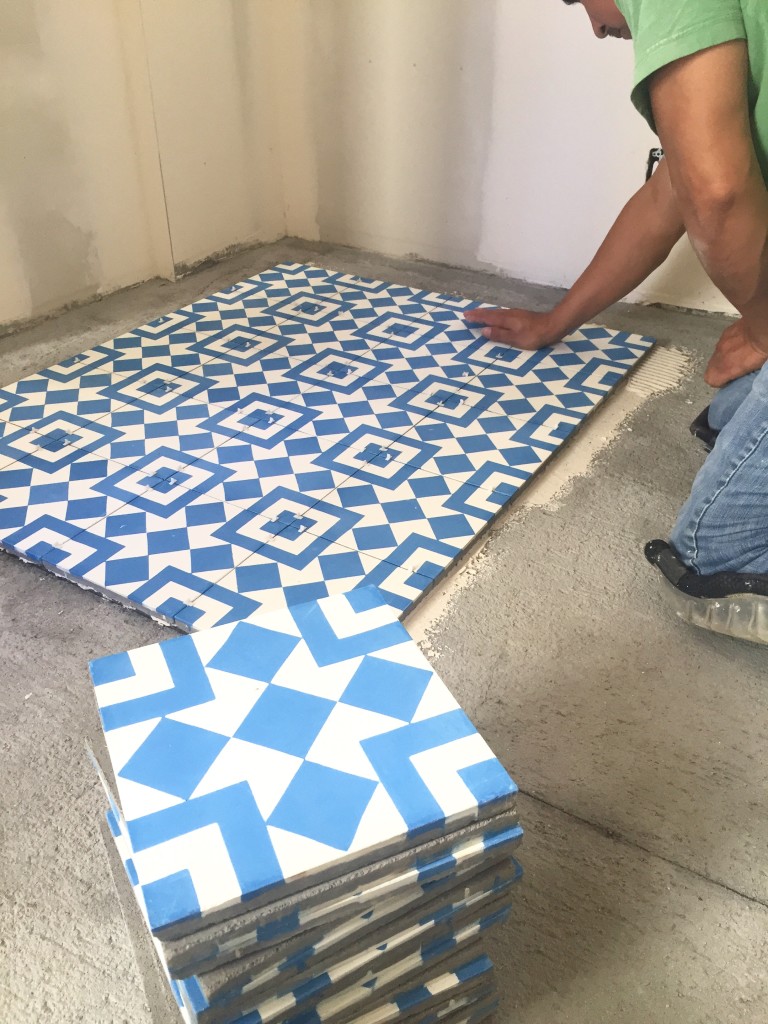 – When laying the tile, Alvazian's crew always checks that the tiles are of even height with his hands.  Granada Tiles are handmade and while we discard any tiles that don't meet our exacting specifications, there can be subtle variations and this is where your contractor shows how careful he is.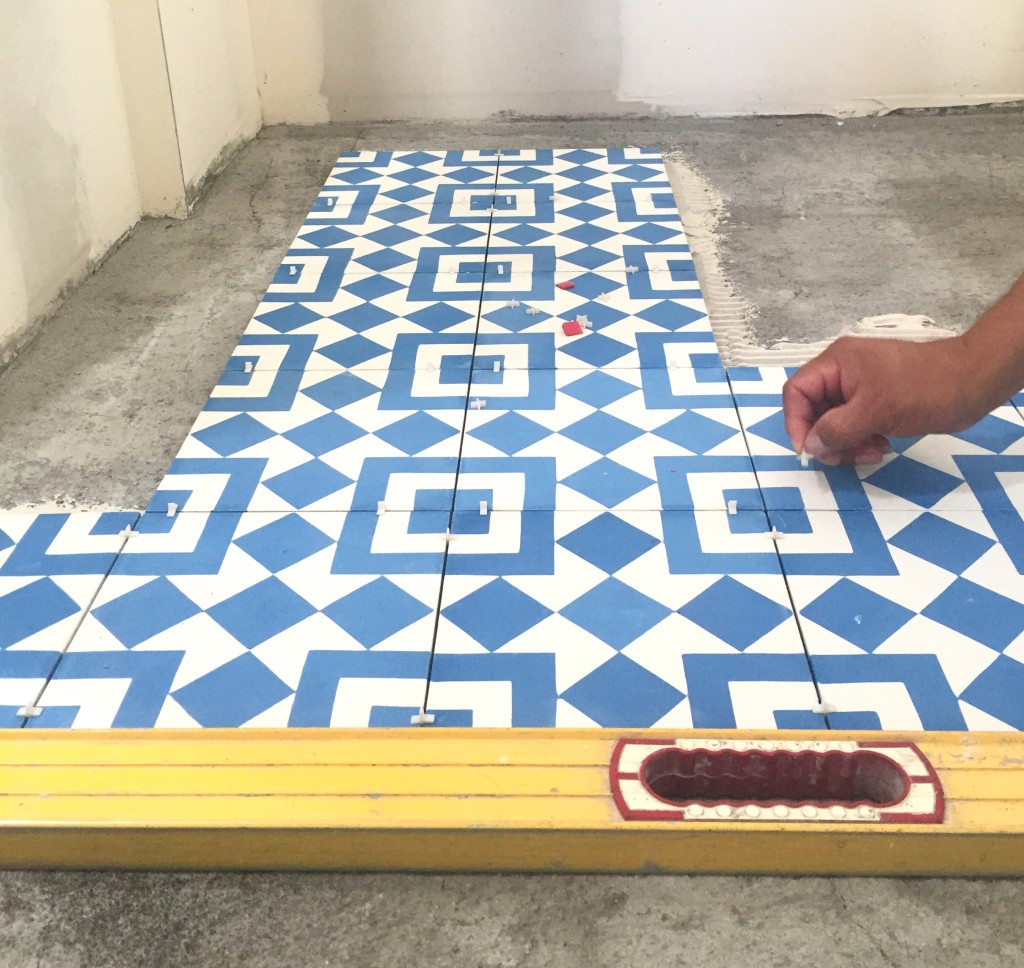 – Alvazian's crew lays out the first line of cement tiles along the largest and straightest line in the room and then works outward towards the sides of the room.  Small cement tiles will be cut to fill in the spaces left as the design reaches the edges of the rooms.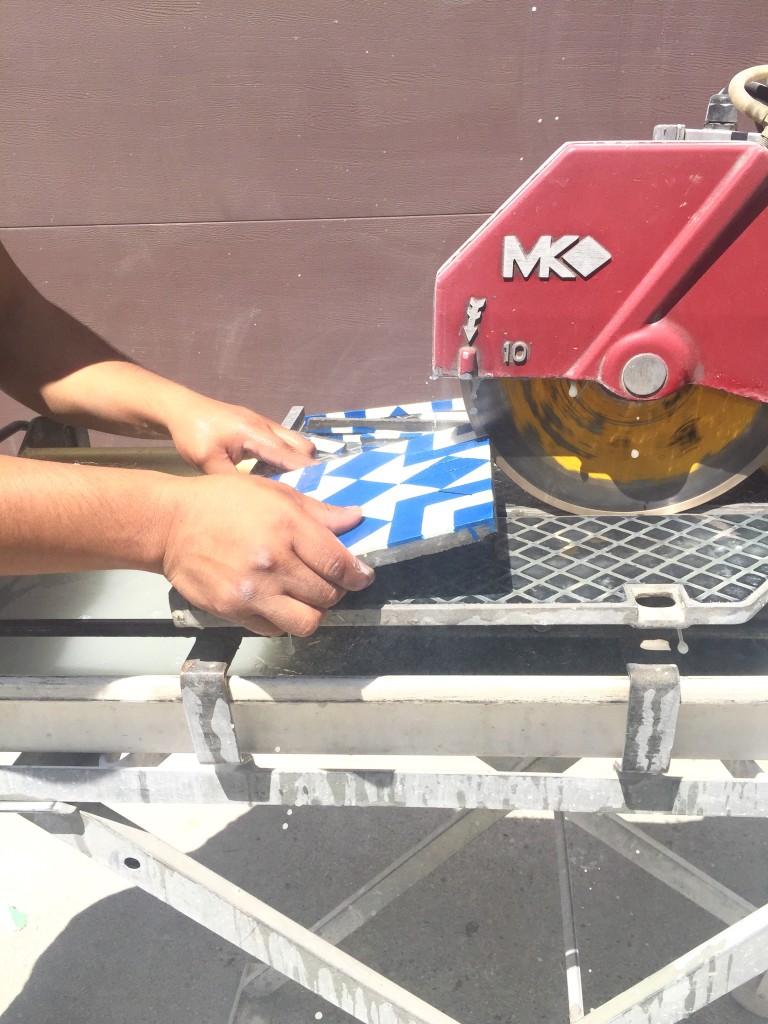 – Use a wet cutter to cut the tile into smaller pieces.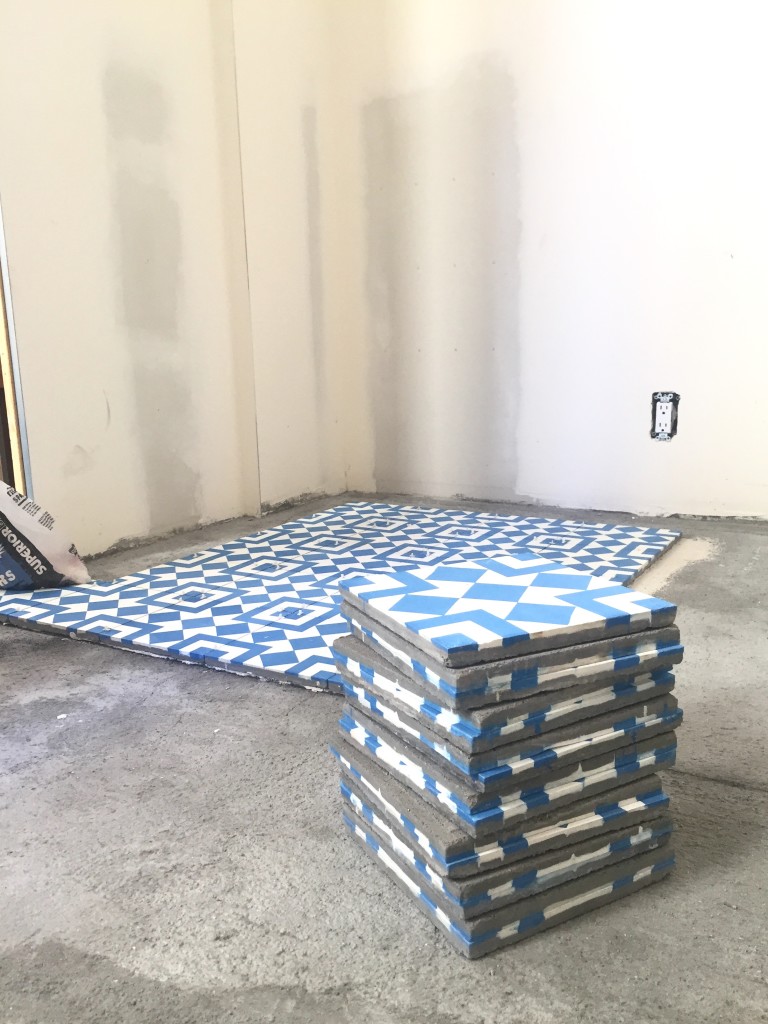 – Alvazian suggests at least two coats of a good quality sealer.  He likes Revolution advanced sealer.  "Water based works good," he counsels. – The finished job is neat, clean and durable.  Note the perfectly cut edges along the wall.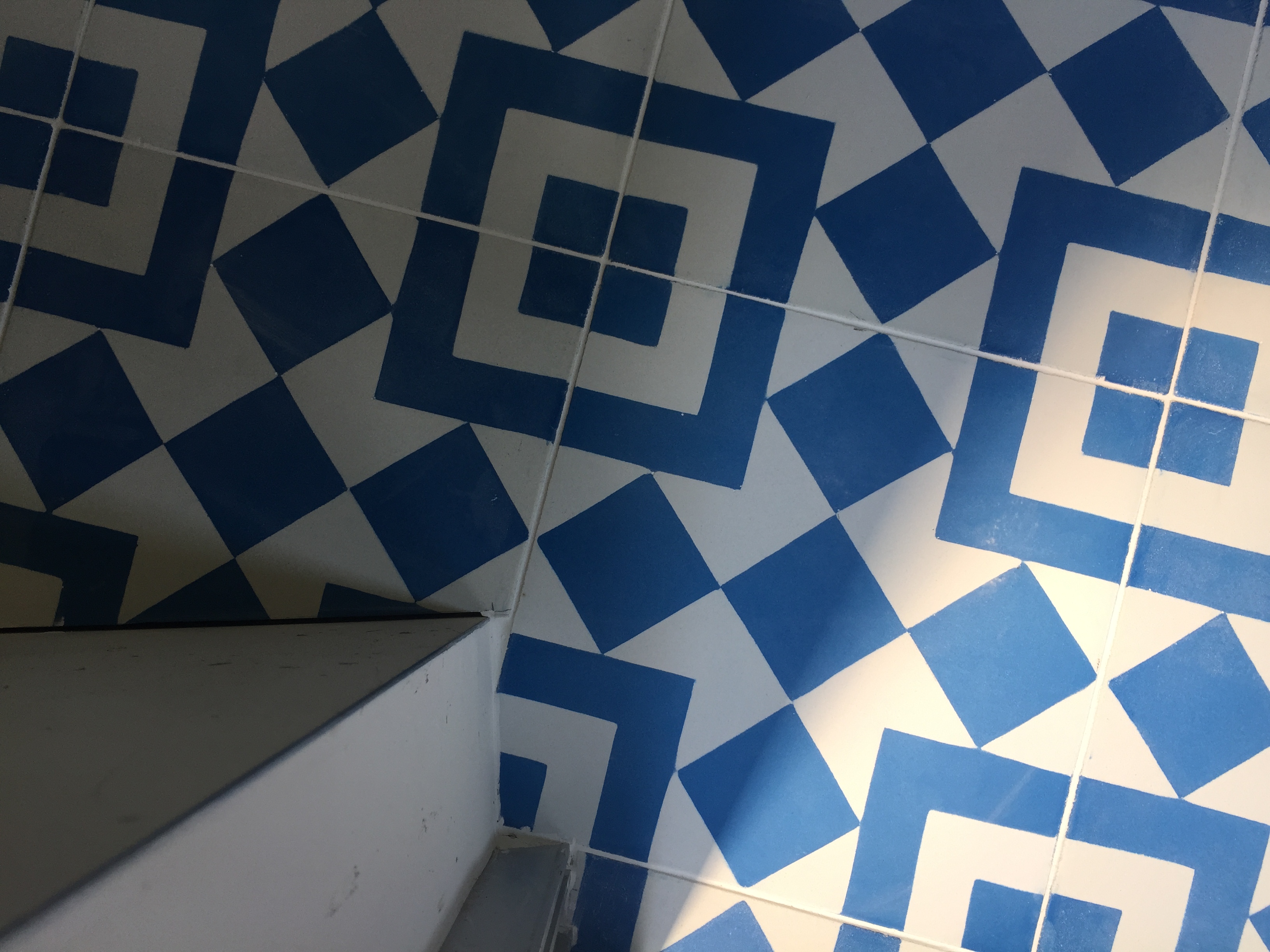 The qualities that make Granada Tile's cement tiles the perfect choice for use as a fireplace surround in a restaurant — along with their beautiful designs and vivid colors, our concrete tile is long lasting, easy care and low maintenance — are the same ones make it perfect for your tile project, whether used as kitchen floor tile, kitchen backsplash tile or wall tile, bathroom tile, shower tile, patio tile or laundry room tile or in a professional setting such as a restaurant's floor tile or coffee shop's floor tile.  Start by visiting our cement tile shop to peruse our large selection of in-stock handmade master-crafted cement tiles, play around with our interactive cement tile design tool and  call us today at 213-788-4238 to discuss which of our encaustic tile designs would be perfect for your home or restaurant project.