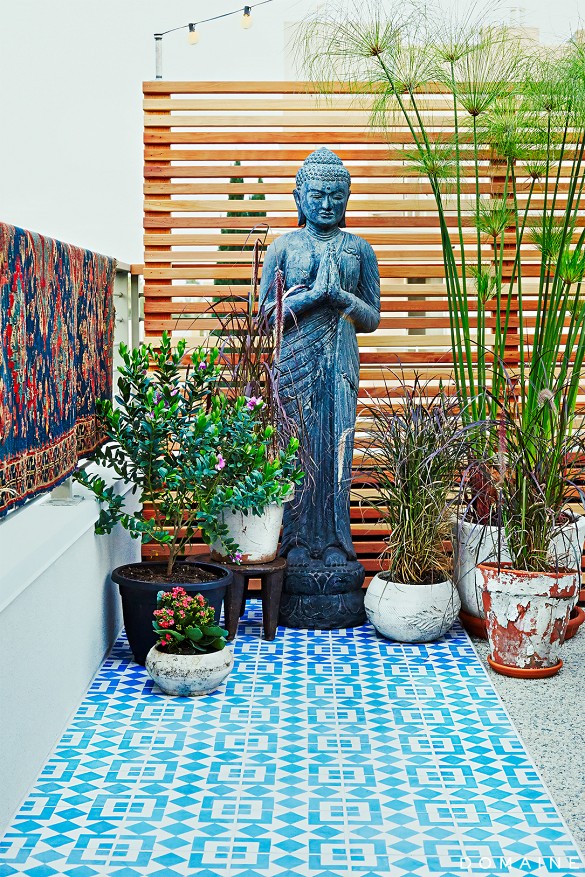 Granada Tile's concrete tiles don't just work their magic in the kitchen and the bathroom, they're also perfect for paving a porch, surrounding a barbeque, jazzing up the outside of a firepit or bringing life to a patio.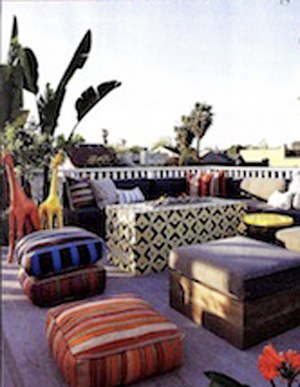 Serengeti cement tiles bring a touch of the wild to a sexy firepit, the perfect place to gather around on chilly nights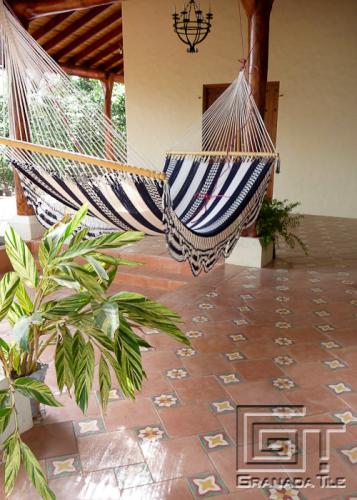 When cement tiles cover your outdoor area, you can while away the afternoon in a hammock knowing that they'll maintain their beauty for years to come with very little maintenance.  Here our Rustico tiles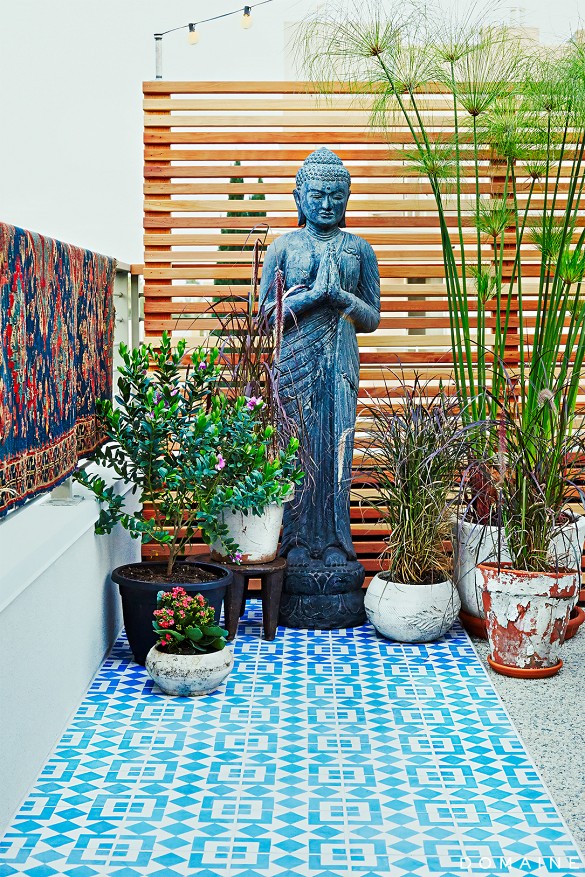 Serenity is a natural state of mind when your outdoor area is paved in Fez cement tile.  Not only does their beautiful blue color promote tranquility but the fact they they are easy care means you can relax and enjoy the beautiful weather.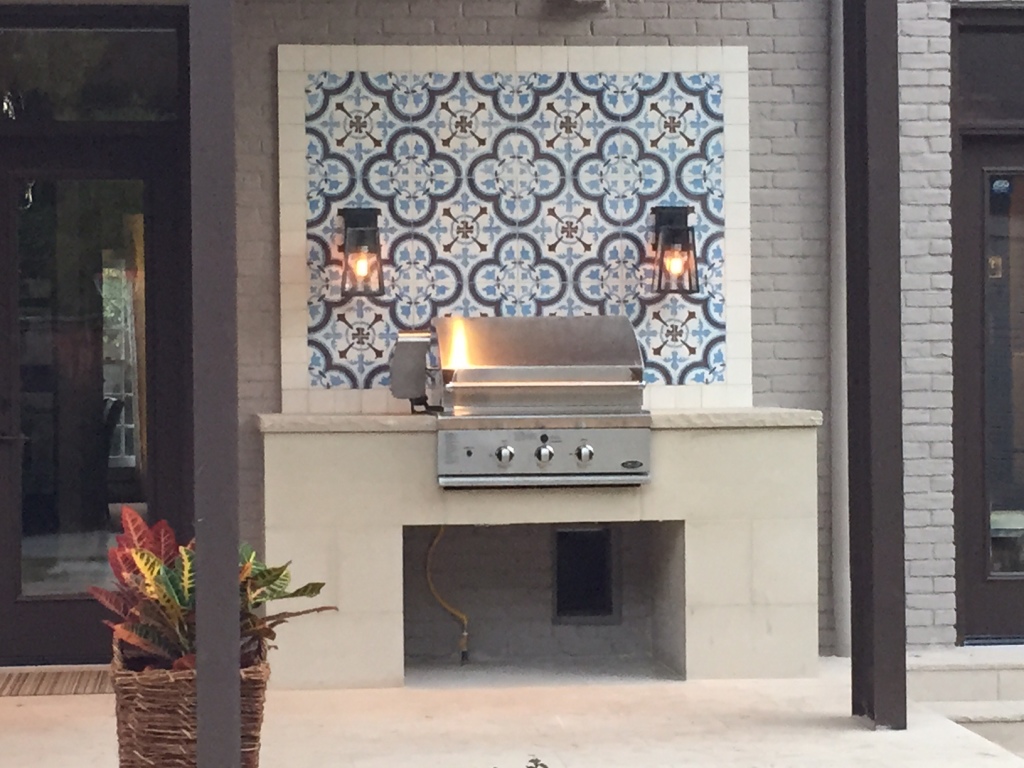 The addition of a few tiles, here our Cluny cement tiles, adds focus, color and a touch of whimsy to an other simple outdoor kitchen.