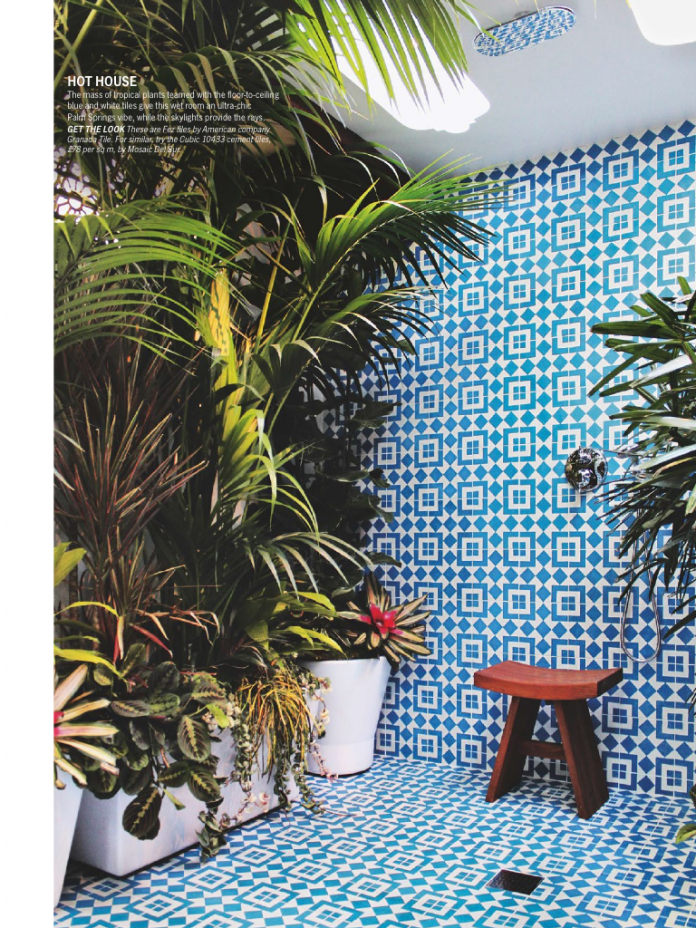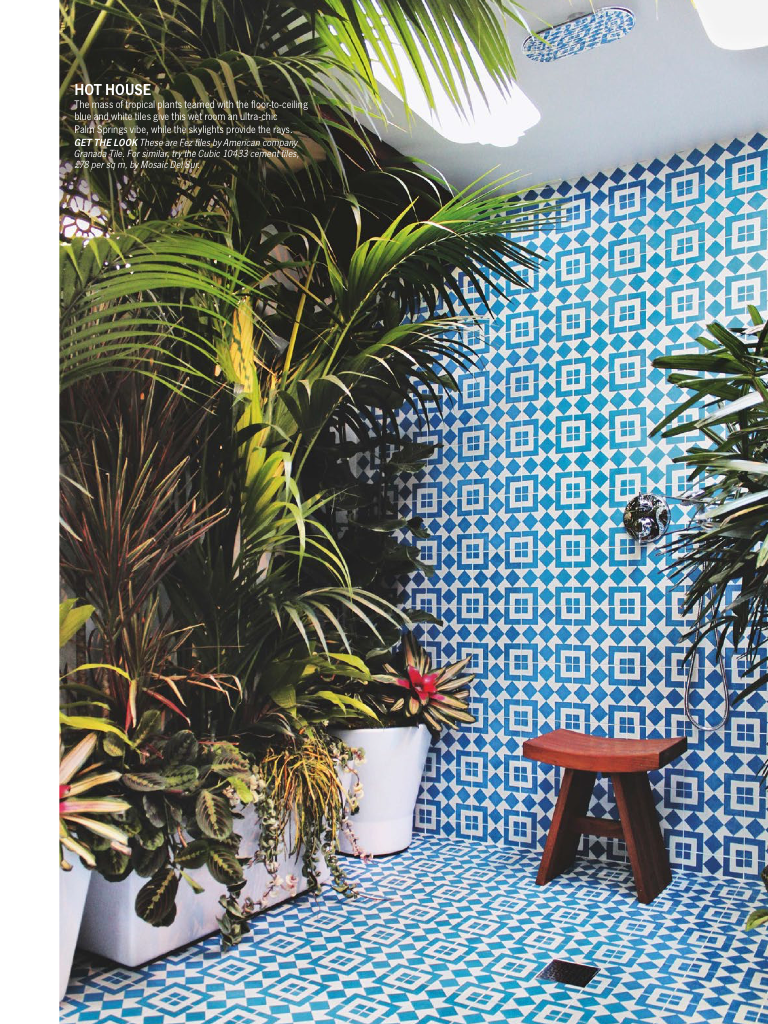 One of our favorite photos, among the many we have in our archives of the stunning spaces that our clients have created using Granada TIle cement tile, is Adriana Lopez's spacious bathroom.  Filled with tropical plants, rustic decor, its almost a retreat in itself.  We love how the sun, streaming in from the skylight above, sparkles on our Fez cement tile in blue and white.  Used as both floor tile and wall tile, it creates a space that is at once exotic and modern simultaneously.
This interior, originally shot by photographer Marcia Prentice for Apartment Therapy, seems to have taken on a life of its own, popping up on blogs, in magazines and on websites all around the globe. So although we weren't surprised, we were certainly excited and flattered to learn that it appeared in Living, Etc., further spreading the concrete tile love worldwide. If you don't know Living, Etc., a shelter publication out of the U.K., you need to check it out.  It's one of our favorite magazines so we're particularly pleased to appear in its pages.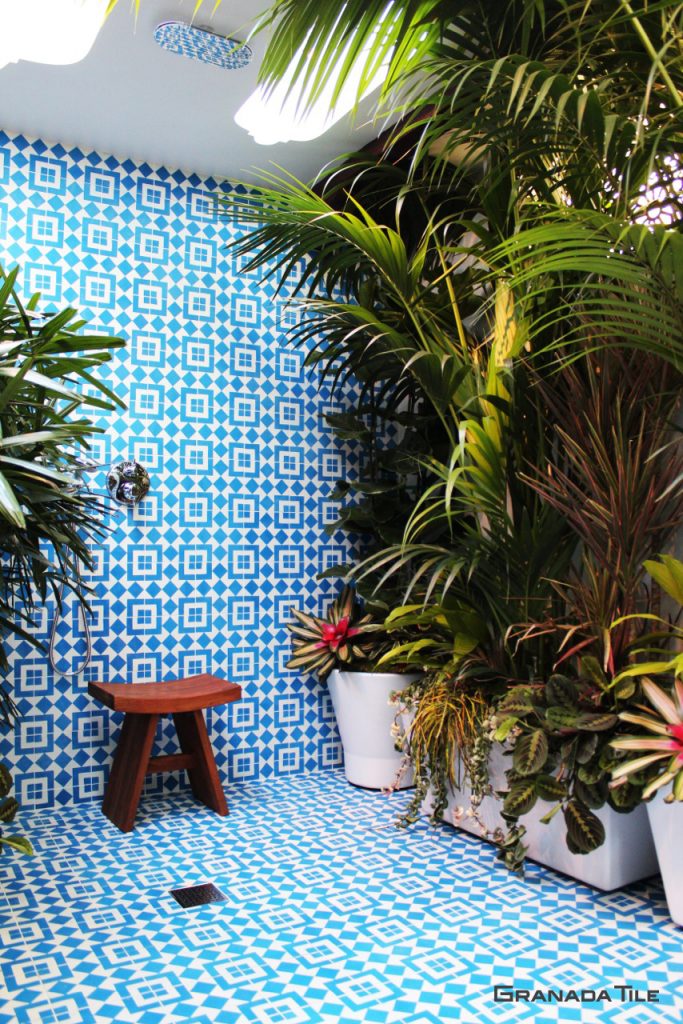 Many of our most popular tiles, like our Fez encaustic tile in blue and white, shown here (also in black and white), our Cluny concrete tile and our Serengeti cement tile are in stock and ready to ship! The qualities that make Granada Tile's cement tiles the choice of award-winning coffee shops and hot restaurants around the country — along with their beautiful designs and vivid colors, our concrete tile is long lasting, easy care and low maintenance — are the same ones make it perfect for your home tile project, whether used as patio tile, porch tile, kitchen floor tile, kitchen backsplash tile, bathroom tile, shower tile or laundry room tile.  Start by visiting our cement tile shop to peruse our large selection of in-stock handmade master-crafted cement tiles and call us today at 213-788-4238 to discuss which of our encaustic tile designs would be perfect for your home or restaurant project.