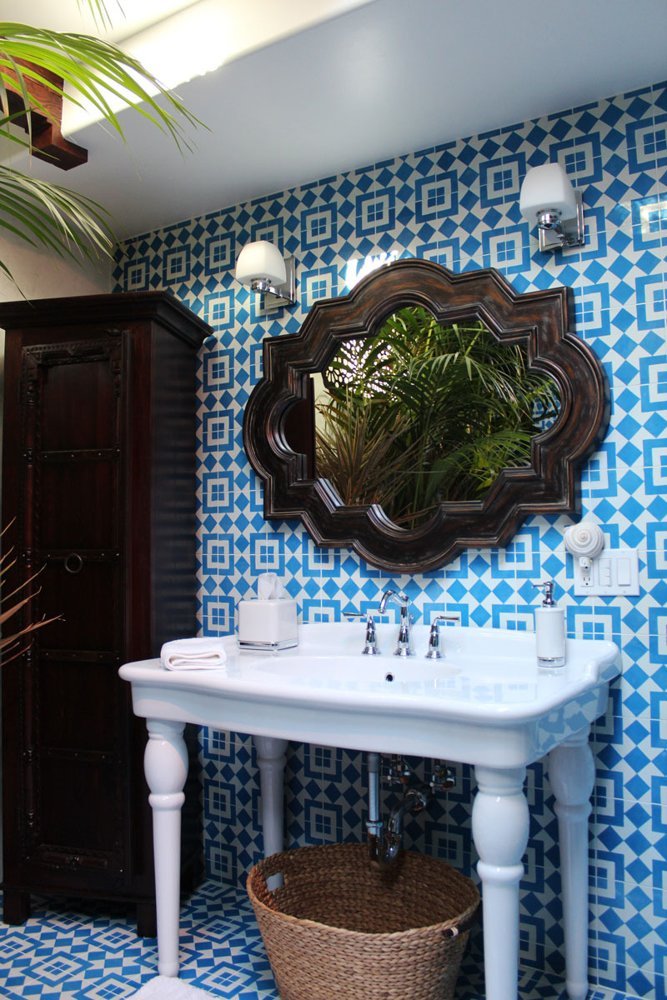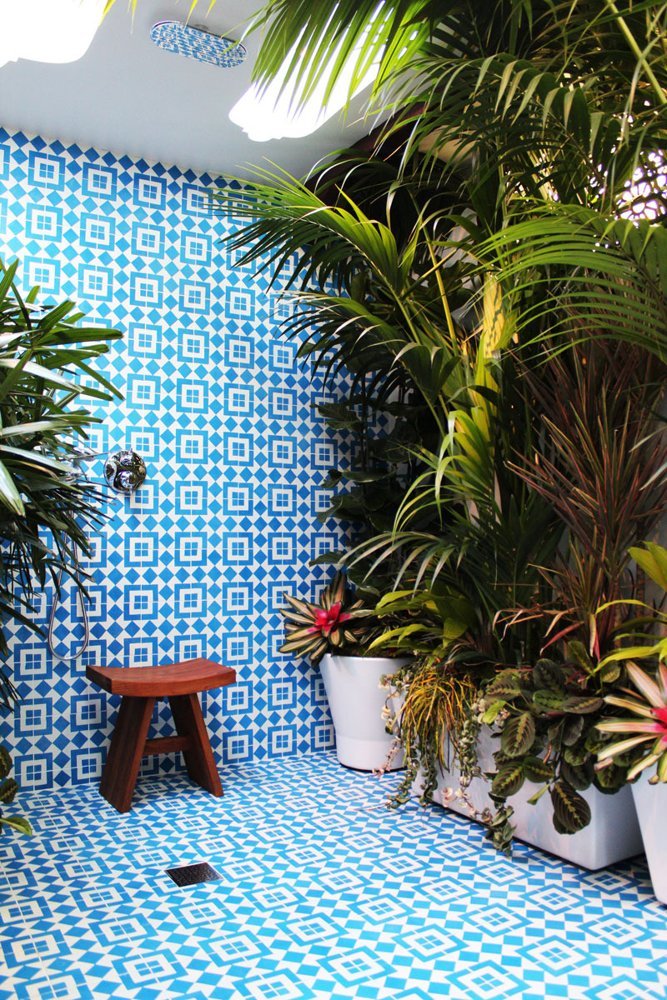 Adrianna and Paul's Granada Tile Fez cement tile bathroom, recently shown in Living Etc. is a stunner. It's hard to look at this one photo of our Fez cement tile used as shower floor tile and shower wall tile without wanting to see the whole thing!  So, here it is: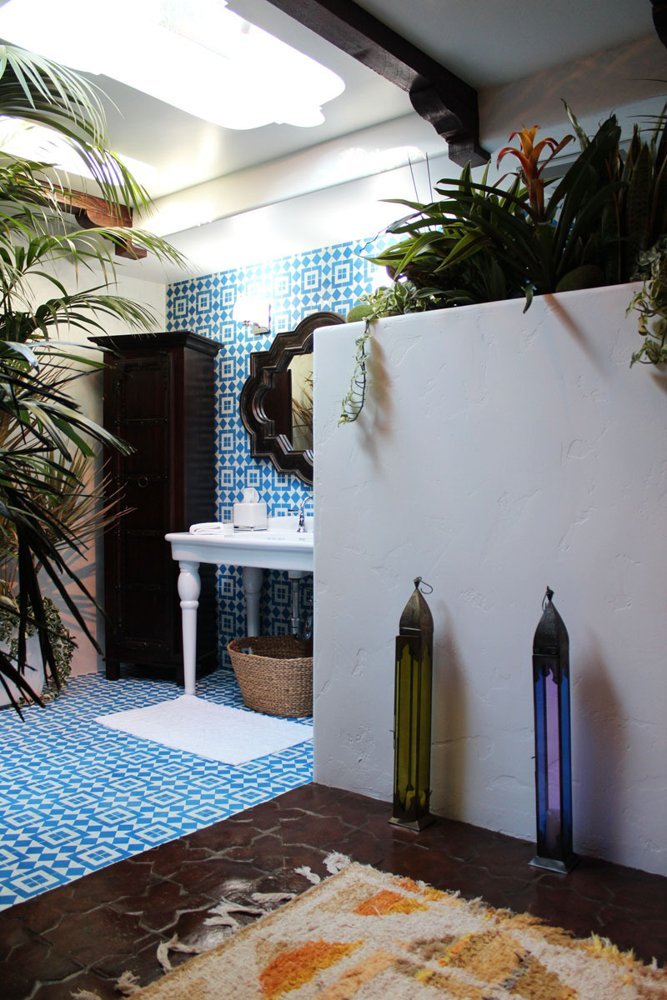 Used as both bathroom floor tile and bathroom wall tile, the open plan space is certainly unique, not to mention inviting.  The Fez concrete tile picks up the rest of the home's Moroccan and North African vibe.  The vibrant blue and white gives the romantic decor a contemporary jolt.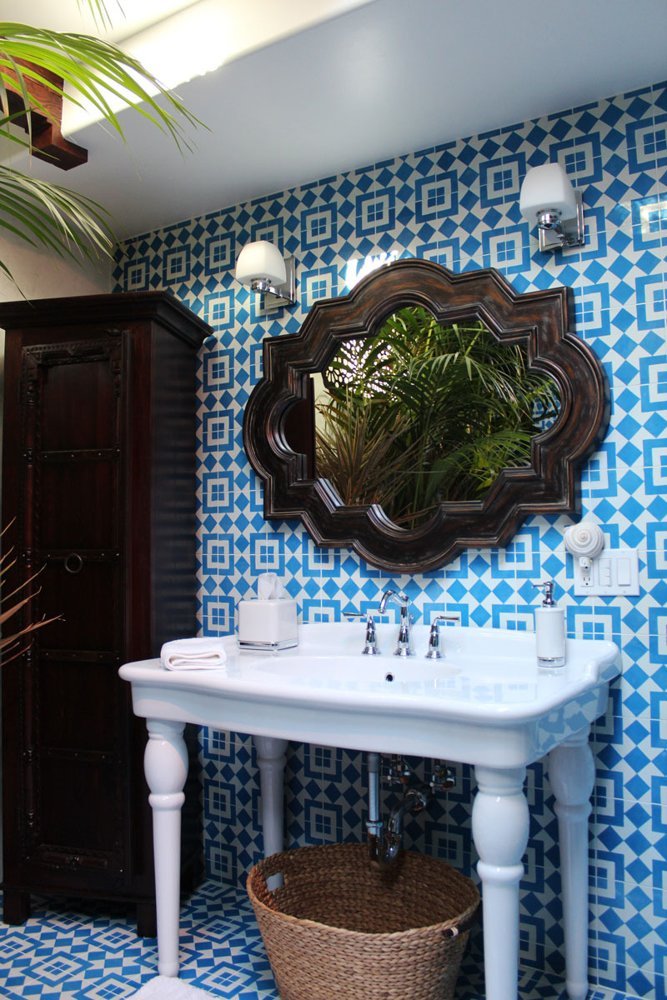 A bright white sink, a dark wooden armoire and a dark wooden mirror with an exotic frame pick up on the bathroom's modern yet far-flung appeal.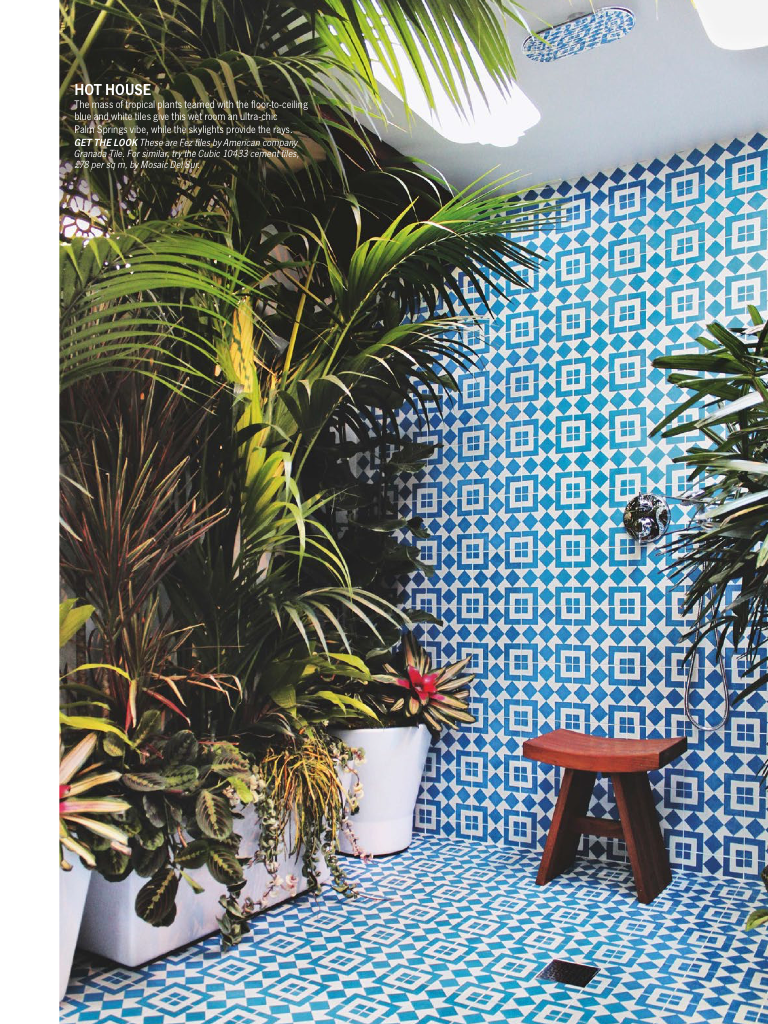 A wooden stool and plenty of plants complete this bathroom's allure.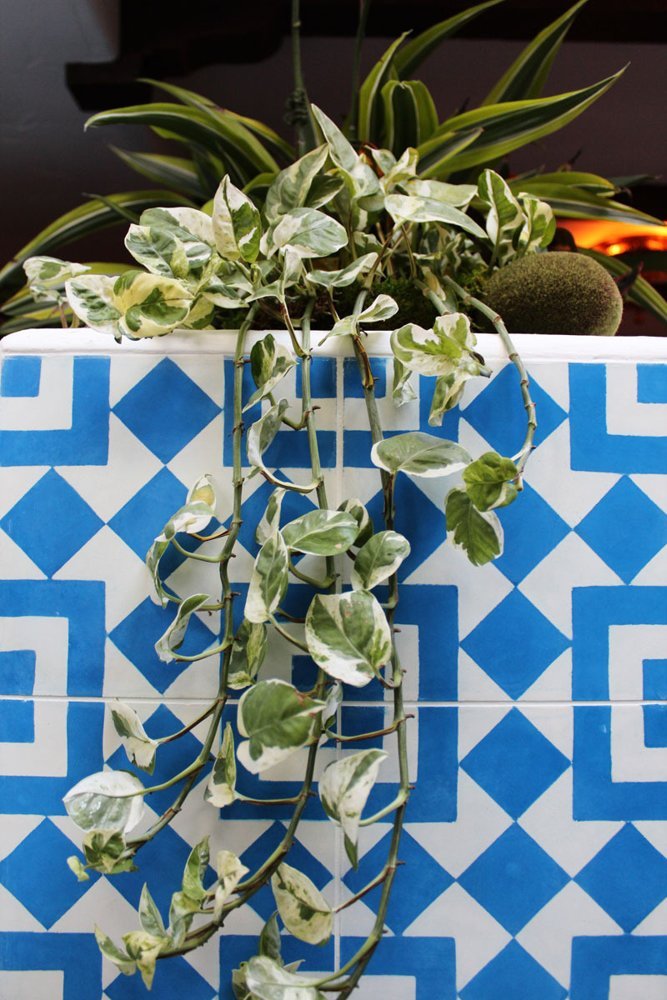 Many of our most popular tiles, like our Fez encaustic tile in blue and white, shown here (also in black and white), our Cluny concrete tile and our Serengeti cement tile are in stock and ready to ship! The qualities that make Granada Tile's cement tiles the choice of award-winning coffee shops and hot restaurants around the country — along with their beautiful designs and vivid colors, our concrete tile is long lasting, easy care and low maintenance — are the same ones make it perfect for your home tile project, whether used as patio tile, porch tile, kitchen floor tile, kitchen backsplash tile, bathroom tile, shower tile or laundry room tile.  Start by visiting our cement tile shop to peruse our large selection of in-stock handmade master-crafted cement tiles and call us today at 213-788-4238 to discuss which of our encaustic tile designs would be perfect for your home or restaurant project.