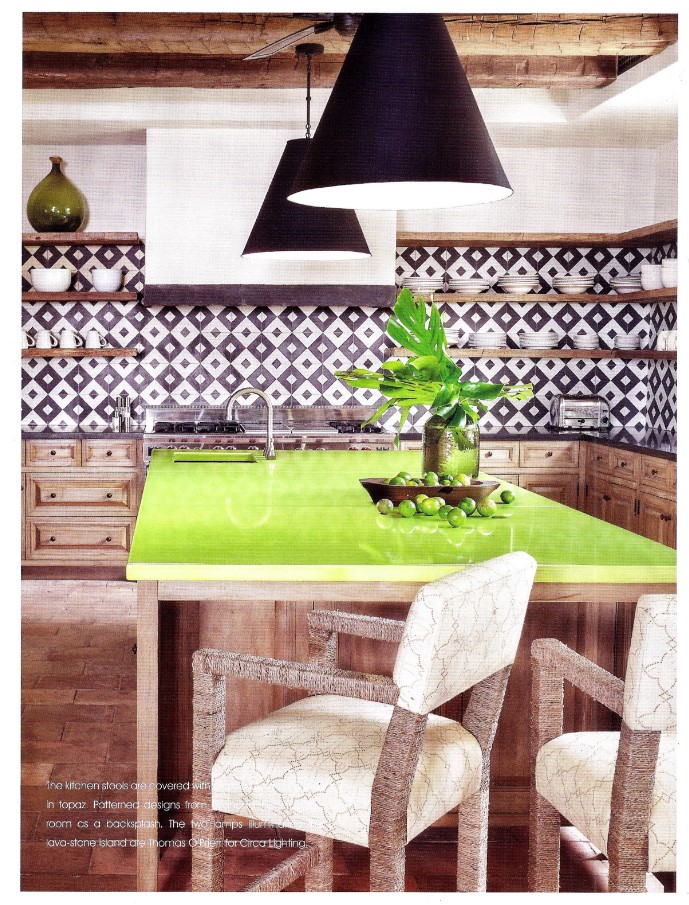 The summer 2016 issue of Milieu Magazine is available on newsstands now, highlighting beautiful lush spaces that speak to the best of the season.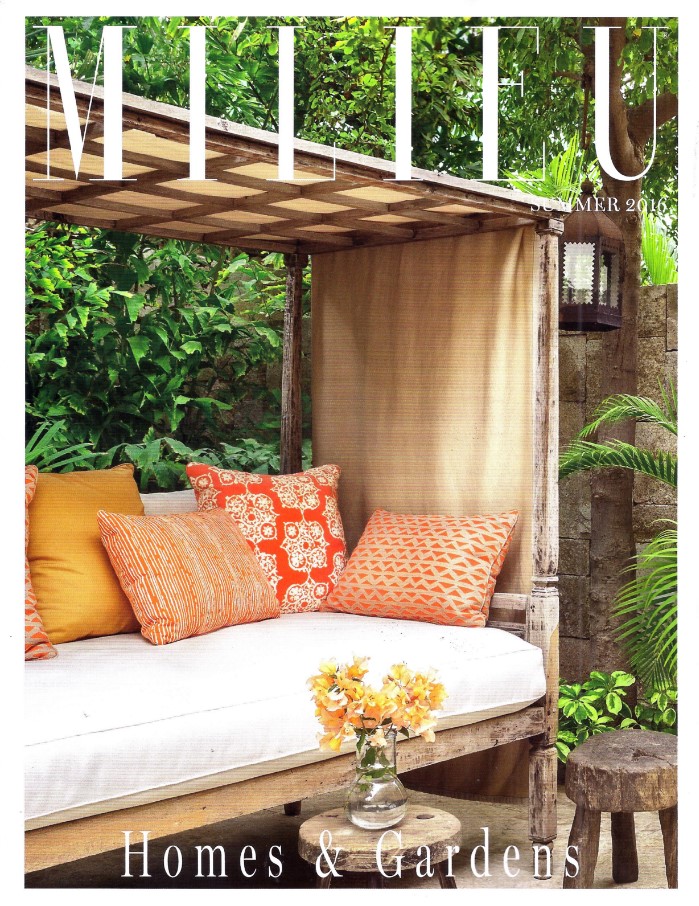 Inside, on page 98, Granada Tile Company's Serengeti cement tiles form the backsplash tile in a Los Cabos, Mexico kitchen designed by Chris Barrett.  The graphic black and white Serengeti concrete tiles bridge the setting's two worlds, old and new, uniting the kitchen's rustic elements — wood beams, cabinets and shelving — with its modern touches — the sleek shiny ultra-modern neon green kitchen table — to create a space that is timeless and vibrant. Oversized black pendants echo the cement tile's visual punch while brick pavers and rope wrapped chairs underline the kitchen's warmth. Without the concrete tile's strong statement, this kitchen would feel unbalanced and old-fashioned; their simple drama brings this kitchen boldly into the present.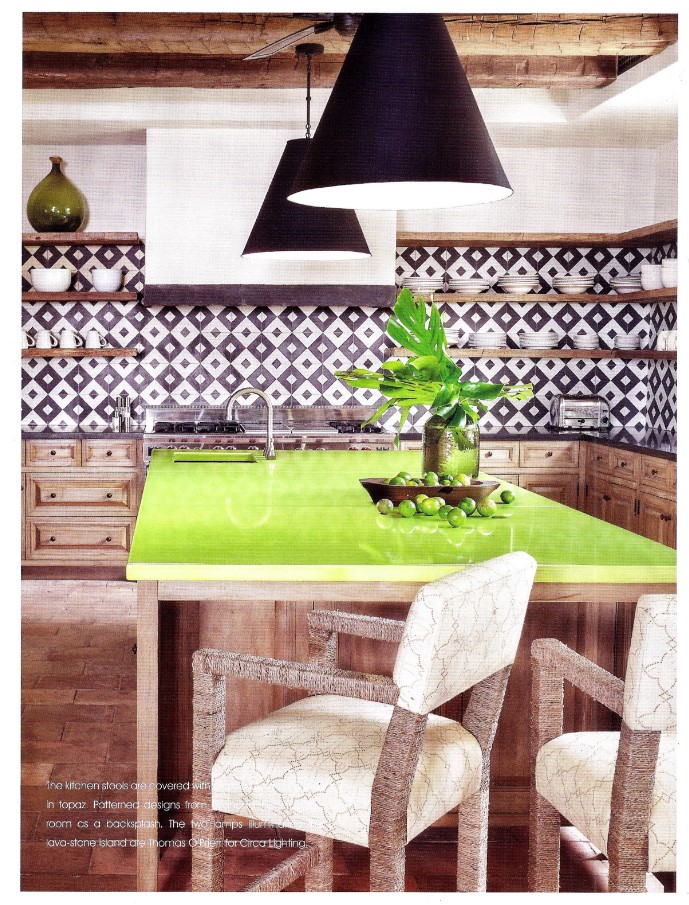 Many of our most popular concrete tile designs, like the black & white Serengeti cement tile pictured here, our Cluny concrete tile, our Fez encaustic tile in blue and white and in black and white, and our Badajoz cement tile  are in stock and ready to ship out to you immediately! The qualities that make Granada Tile's cement tiles the choice of award-winning coffee shops and hot restaurants around the country — along with their beautiful designs and vivid colors, our concrete tile is long lasting, easy care and low maintenance — are the same ones that make it perfect for your home tile project, whether used as patio tile, porch tile, kitchen floor tile, kitchen backsplash tile, bathroom tile, shower tile or laundry room tile. Start by visiting our cement tile shop to peruse our large selection of in-stock handmade master-crafted cement tiles and call us today at 213-788-4238 to discuss which of our encaustic tile designs would be perfect for your home or restaurant project.