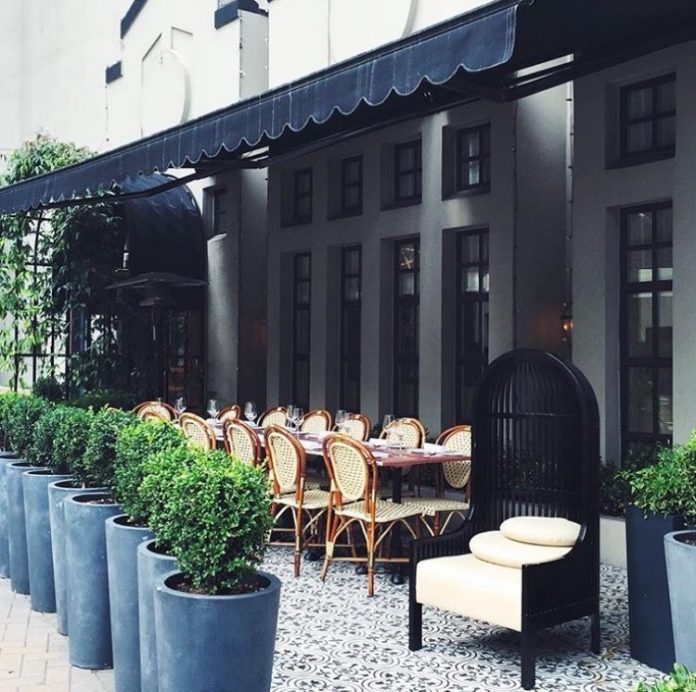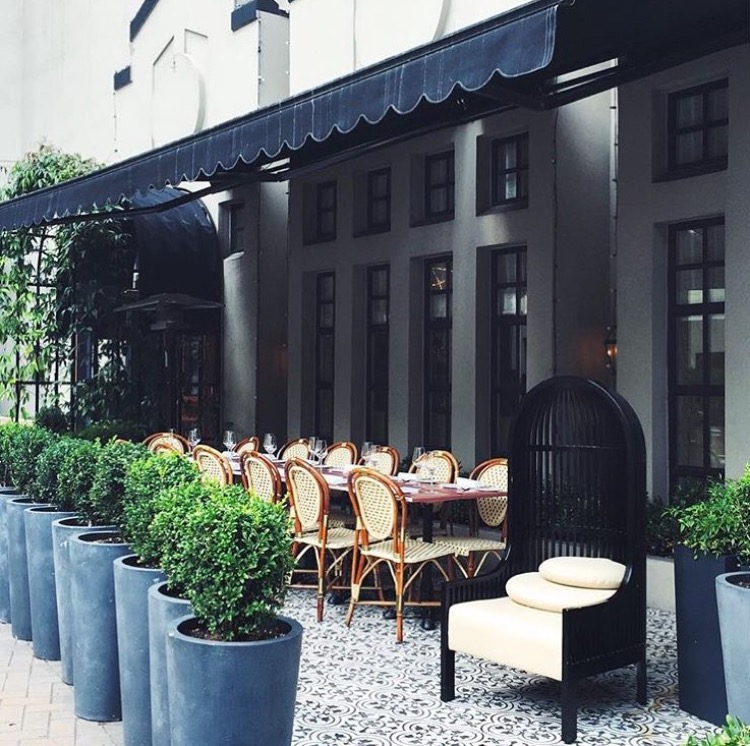 Though it looks quiet in these photos, the patio at Vancouver's Boulevard Kitchen & Oyster Bar has been hopping all summer between their paella nights, their seafood boils, specialty drinks nights, crisp oyster platters and breath-taking and mouth-watering seafood towers.  As we've said before – #GranadaTilemeansgreatgood — we're the choice of top-tier restaurants from coast to coast, a fact we're very proud of! Where you find Granada Tile, you're sure to find great cuisine!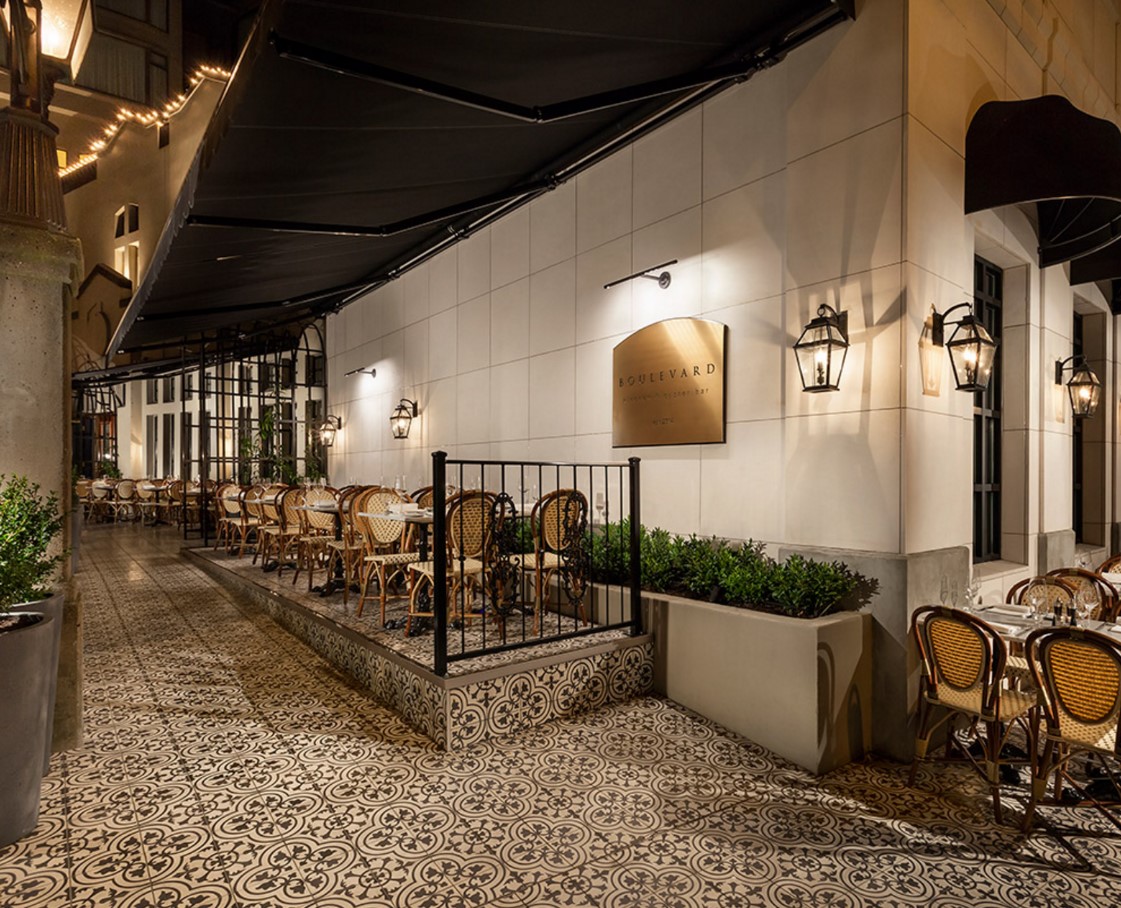 And, as you will discover when when you scroll through their Instagram feed, @blvdyvr, and see the gorgeous seafood and drinks they serve, Granada Tile's Cluny cement tile in black and white not only makes a beautiful frame for shelfies (that's "shoe selfies"), but the cement tile is easy to keep clean and beautiful all year round so the space is always "Instagram-ready".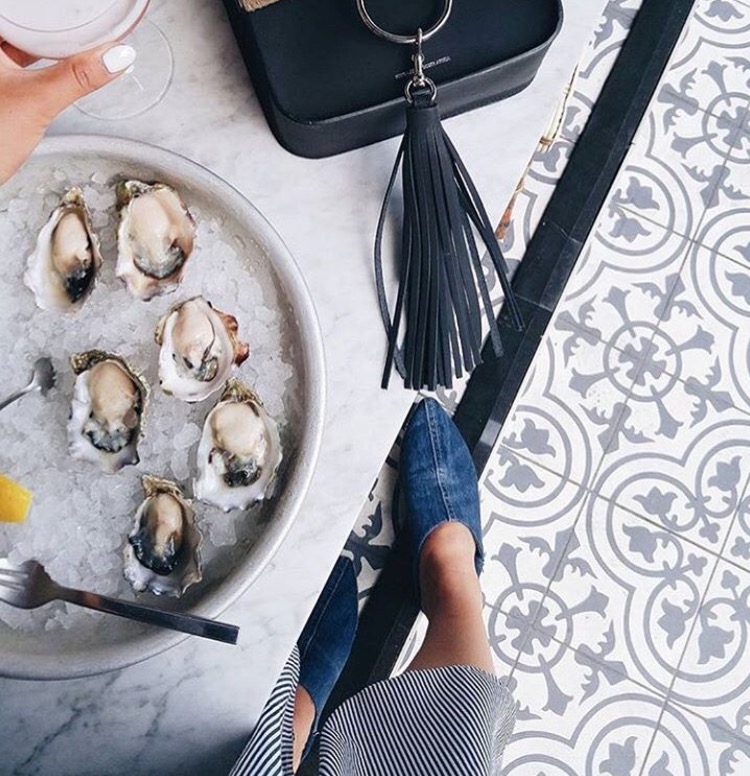 Many of our most popular concrete tile designs, like our Cluny concrete tile pictured above, our Badajoz cement tile, our Fez encaustic tile in blue and white and in black and white, and our Serengeti cement tile are in stock and ready to ship out to you immediately! The qualities that make Granada Tile's cement tiles the choice of award-winning coffee shops and hot restaurants throughout North America — along with their beautiful designs and vivid colors, our concrete tile is long lasting, easy care and low maintenance — are the same ones that make it perfect for your home tile project, whether used as patio tile, porch tile, kitchen floor tile, kitchen backsplash tile, bathroom tile, shower tile or laundry room tile. Start by visiting our cement tile shop to peruse our large selection of in-stock handmade master-crafted cement tiles and call us today at 213-788-4238 to discuss which of our encaustic tile designs would be perfect for your home or restaurant project.