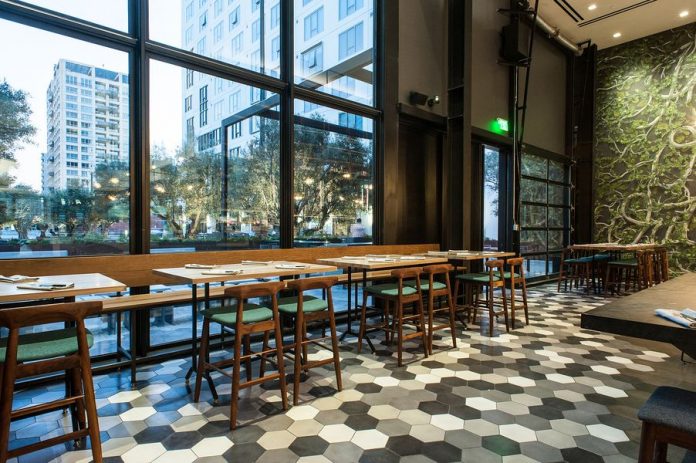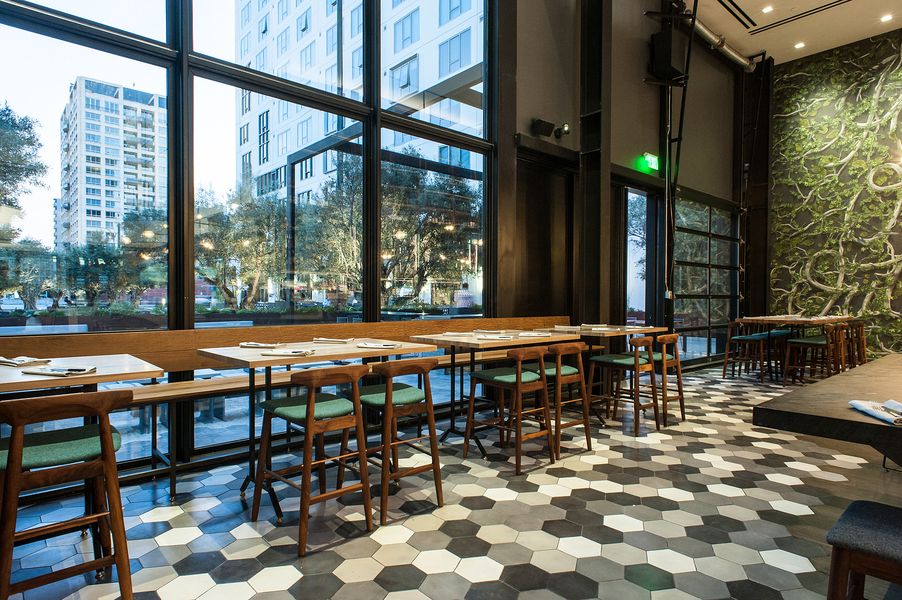 Yesterday, we shared how to get the look of this fabulous yet simple kitchen designed by Christian May of Maision21 that used a backsplash of hex-shaped cement tiles to take a modern kitchen from meh to marvelous.  In fact, we've been seeing hexagon shaped tiles popping up everywhere from kitchen tile backsplashes to restaurant tile floors.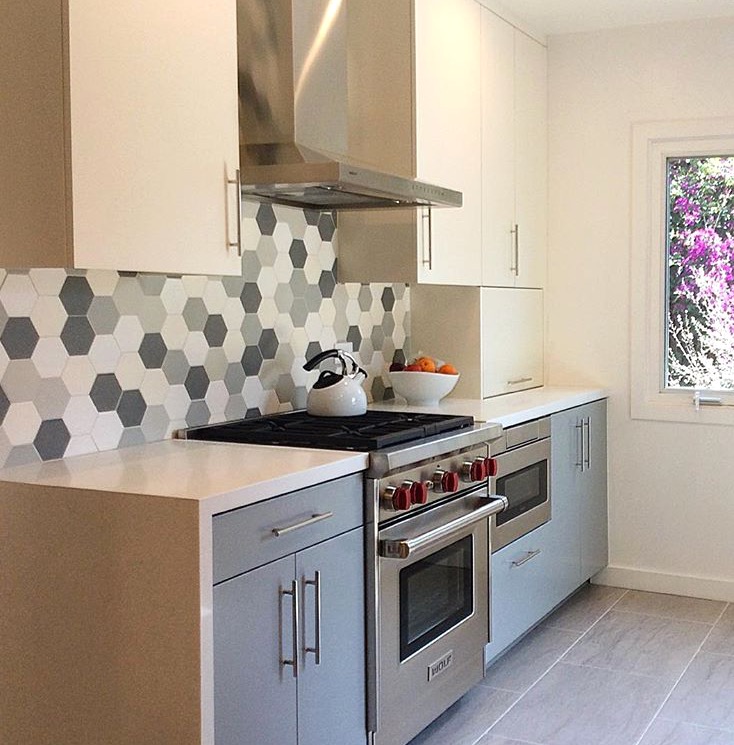 Below, at All'Onda, an Italian restaurant in New York's Greenwich Village, a floor of variegated cement tiles in white, greys and blacks, give the restaurant the intimacy of an outdoor dining patio.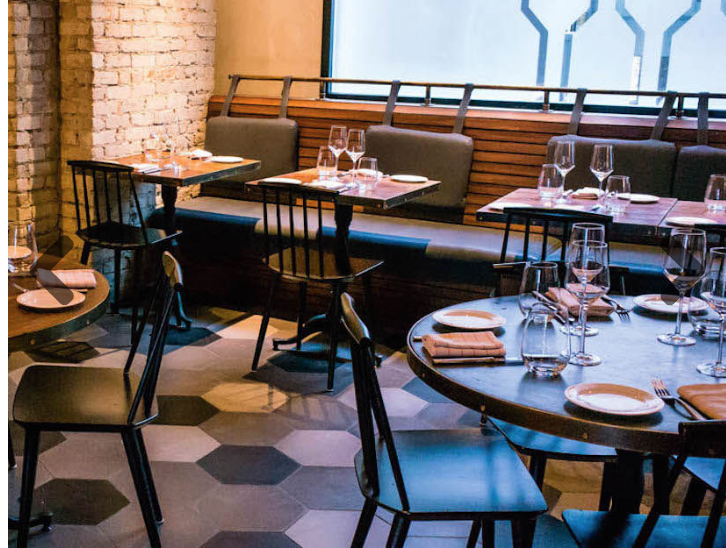 Our own hex cement tiles, also in shades of white, grey, cream, and black, lend Otium Restaurant at The Broad Museum, lend the multi-starred restaurant, led by Chef Timothy Hollingsworth, an informality and approachability that sets diners up for the menu's reimagining of the multi-cultural smorgasbord of dishes from around LA, from falafel to roast chicken.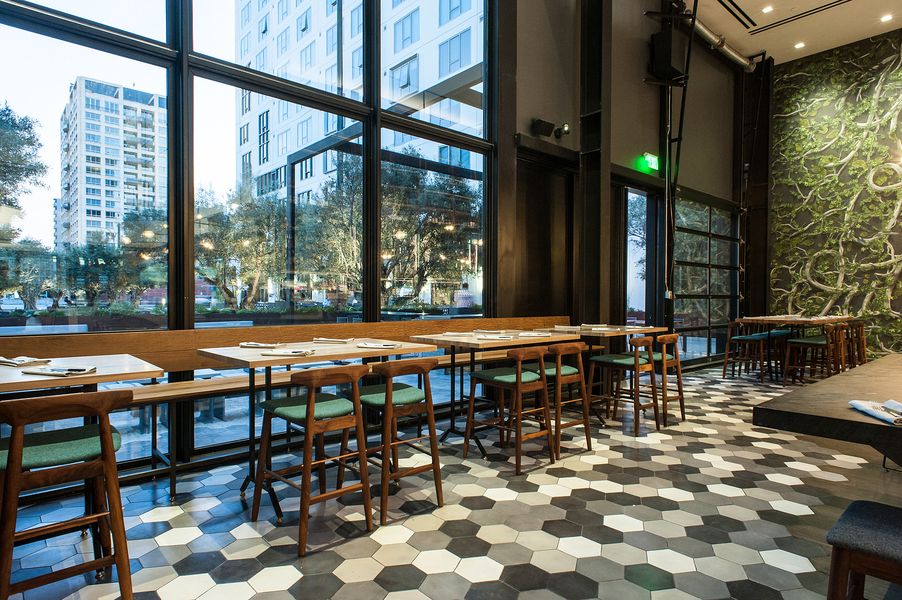 This 200 year old factory in Umbria, renovated by Paola Navone into a family's home, shows how beautifully hex cement tiles mix with wood. Photo by Wichmann + Bendtsen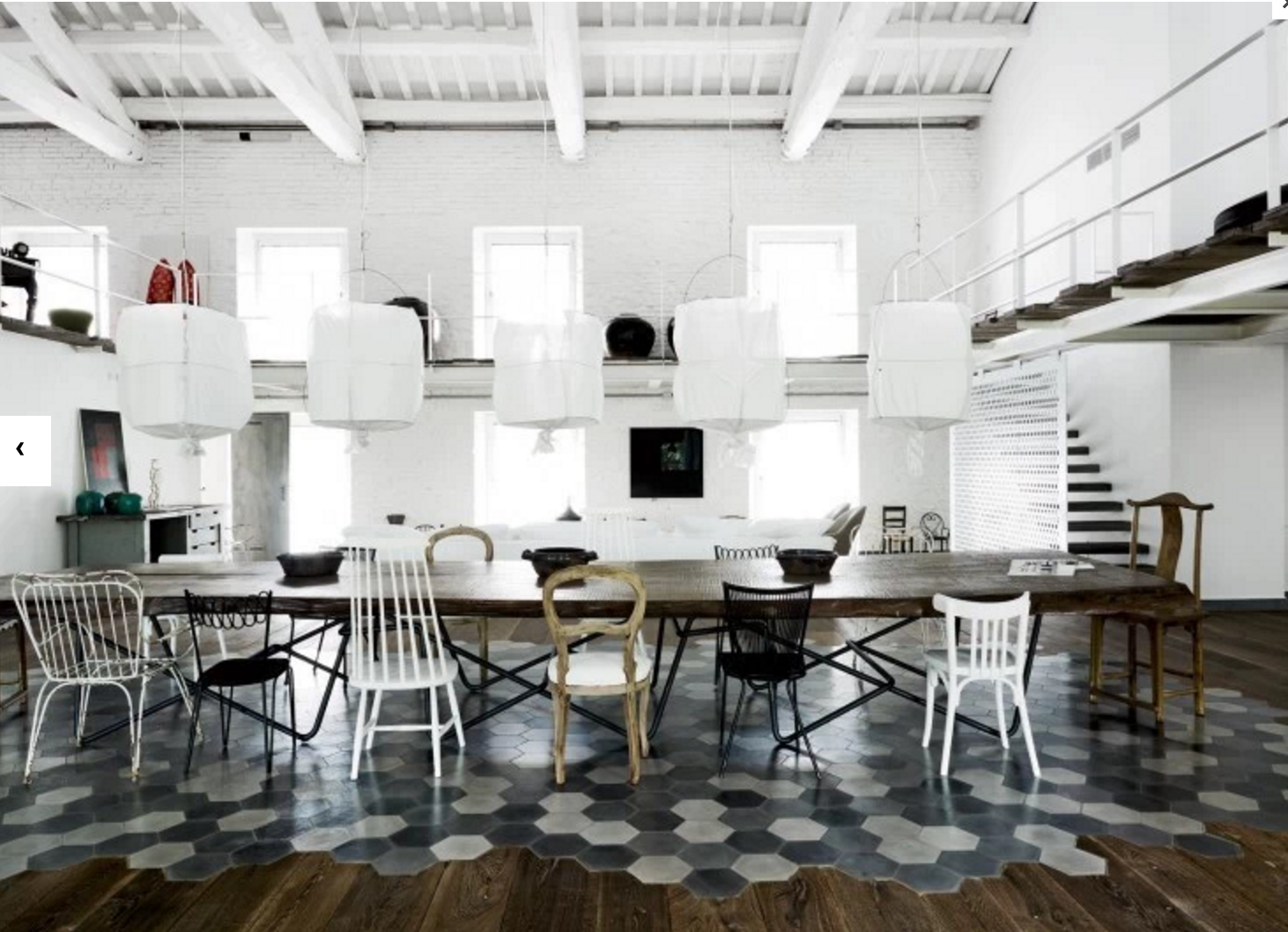 Although the hex tiles in this bathroom designed by Elena Calabrese of Elena Calabrese Design & Decor are porcelain, the look — timeless yet on-trend — underlines how powerful a hex shaped tile can work to modernize a simple space. Photo by Michelle Drewes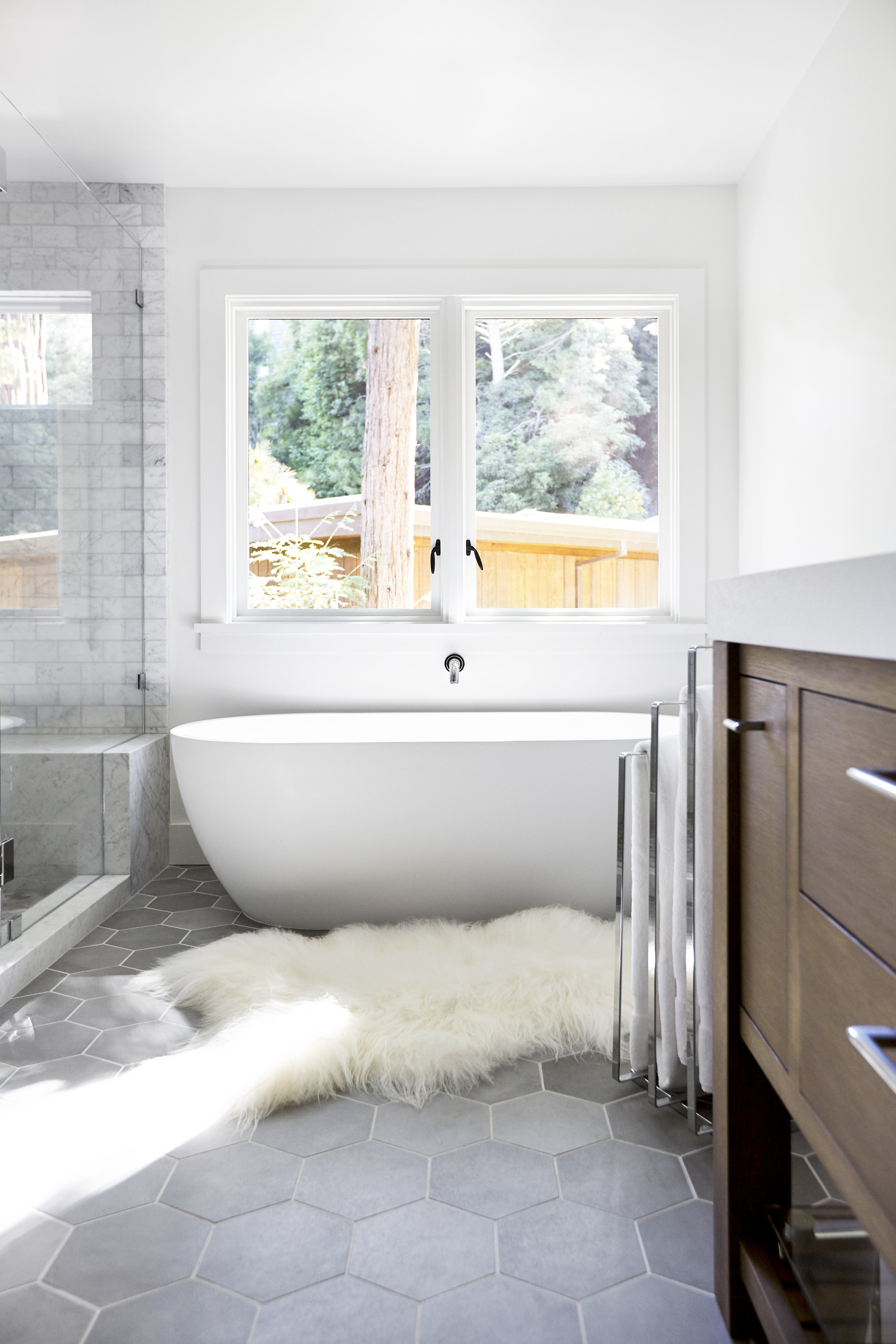 Call us if you'd like to see images of our new collection of hex-shaped cement tiles, available in two sizes — 8″ x 9″ and 2″ x 2 1/4″ — to update your kitchen's backsplash tile. Or chose from a large selection of tile patterns available in our Echo Collection. Many of our most popular concrete tile designs, like our Cluny concrete tile, our Badajoz cement tile, our Fez encaustic tile in blue and white and in black and white, and our Serengeti cement tile are in stock and ready to ship out to you immediately! The qualities that make Granada Tile's cement tiles the choice of award-winning coffee shops and hot restaurants around the country — along with their beautiful designs and vivid colors, our concrete tile is long lasting, easy care and low maintenance — are the same ones that make it perfect for your home tile project, whether used as patio tile, porch tile, kitchen floor tile, kitchen backsplash tile, bathroom tile, shower tile or laundry room tile. Start by visiting our cement tile shop to peruse our large selection of in-stock handmade master-crafted cement tiles and call us today at 213-788-4238 to discuss which of our encaustic tile designs would be perfect for your home or