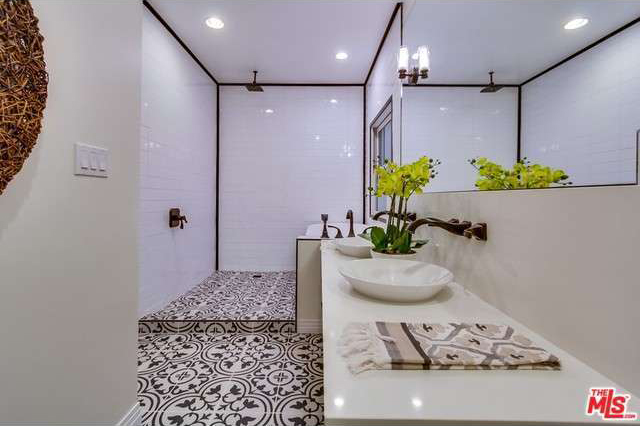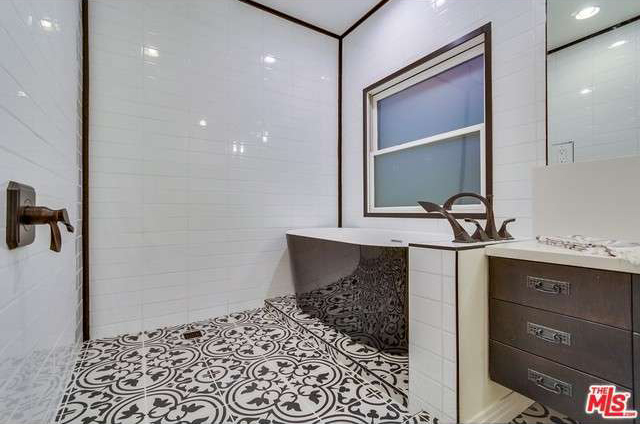 This black and white bathroom, which could have been austere and dull, gets upgraded with the addition of coquettishly patterned black and white cement tiles.  Using Granada Tile's black and white Cluny cement tiles from our Echo Collection for this bathroom floor tile brings a touch of elegance and luxury, transforming a space that could have been ho hum into something wonderful and welcoming.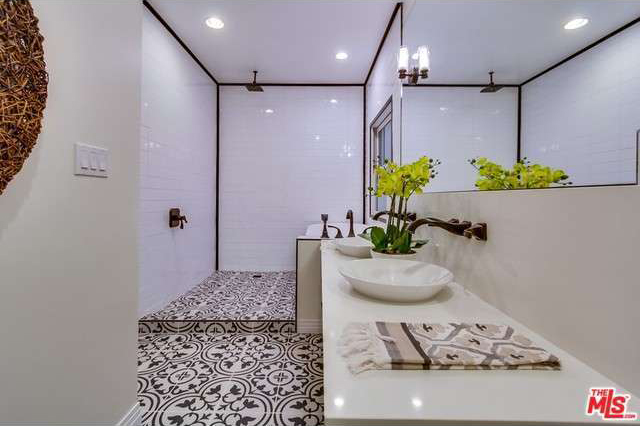 Not only does this encaustic floor tile transform this bathroom into a place that's beautiful, a concrete tile floor is also practical for wet rooms such as bathrooms and kitchens.  A cement tile floor feels as soft as silk on the feet and, because of concrete's surface, a cement tile floor is rarely slippery, even when wet, make it a safer choice than slick porcelain tile floors.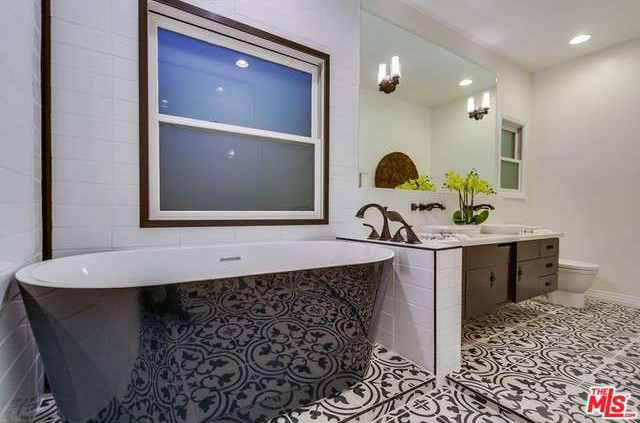 Thinking it's time to update your bathroom?  The qualities that make Granada Tile's cement tiles the choice of restaurants — along with their beautiful designs and vivid colors, our concrete tile is long lasting, easy care and low maintenance — are the same ones make it perfect for your home tile project, whether used as patio tile, porch tile, kitchen floor tile, kitchen backsplash tile, bathroom tile, shower tile or laundry room tile.  Start by visiting our cement tile shop to peruse our large selection of in-stock handmade master-crafted cement tiles and call us today at 213-788-4238 to discuss which of our encaustic tile designs would be perfect for your home or restaurant project.