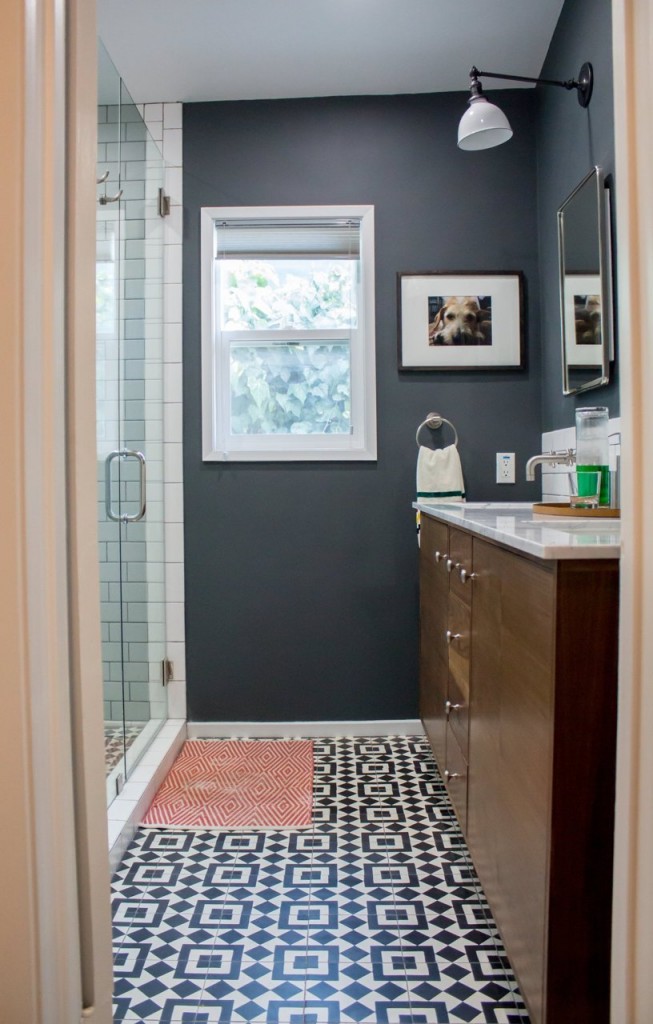 When Issac Aptaker decided to update the old bathroom in his Silverlake, Los Angeles home, he remembered the blue and white Fez cement tiles he'd seen at nearby coffee shop Intelligentsia.  He felt sure that in black and white they'd add just the modern, masculine, industrial, graphic punch he was looking for in his bathroom.  And he was right! The bathroom, designed by Elizabeth Backup Design, mixes classic white subway tile on the walls with our Fez encaustic tiles are used as floor tile and as shower tile, giving this bathroom the "wow" factor it was desperately in need of.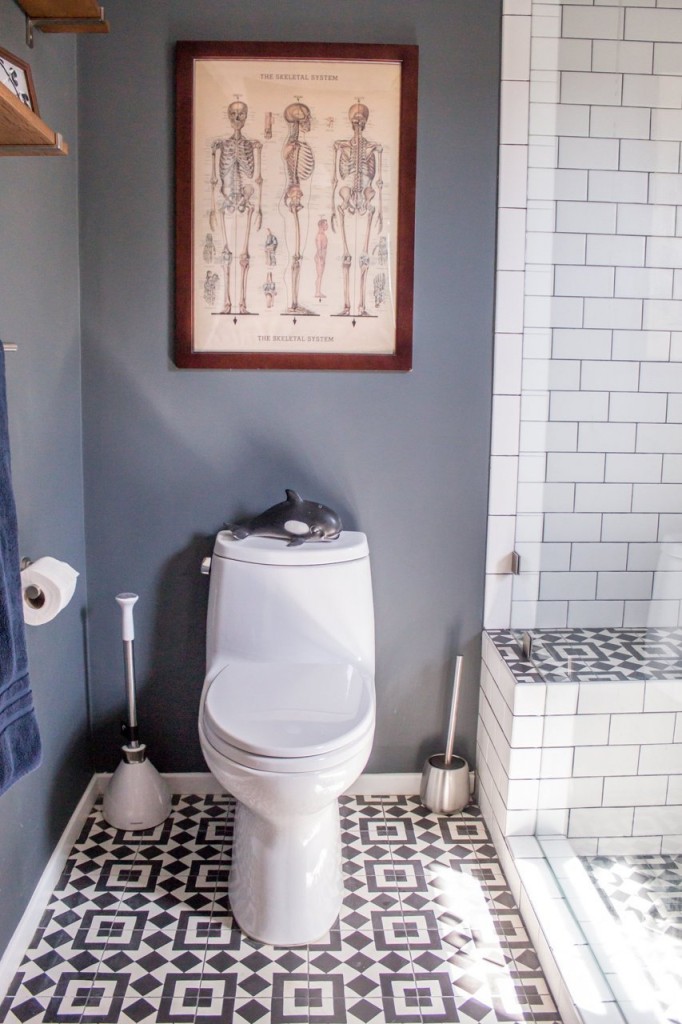 Our Fez concrete tile is used as the floor tile and are also used in the shower stall.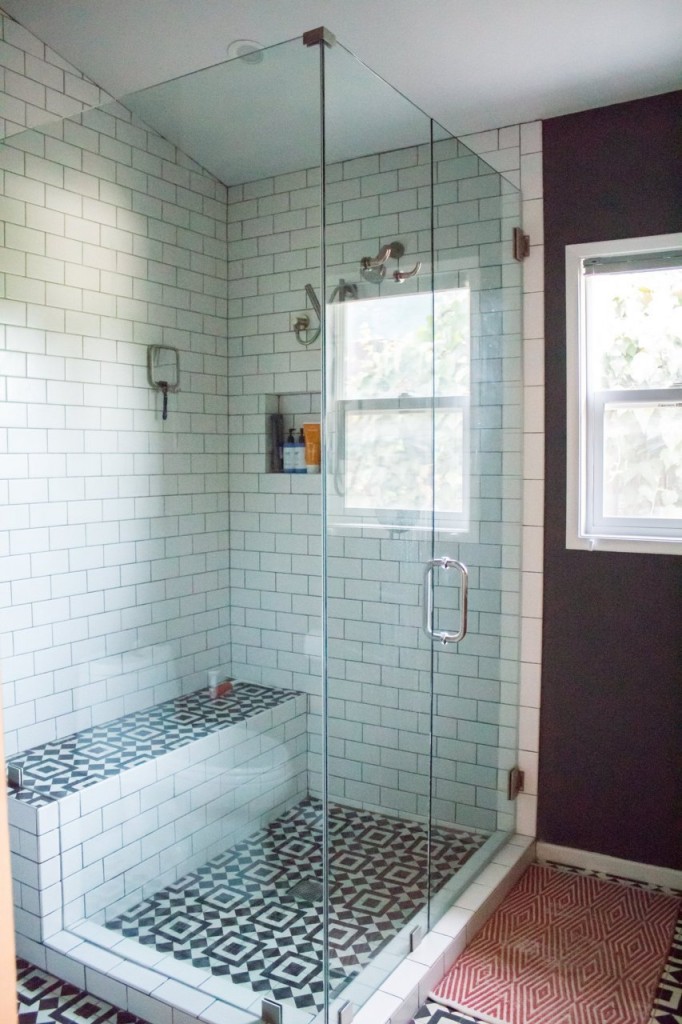 They also cover the shower bench.  You can see the full before and afters of this bathroom on Apartment Therapy.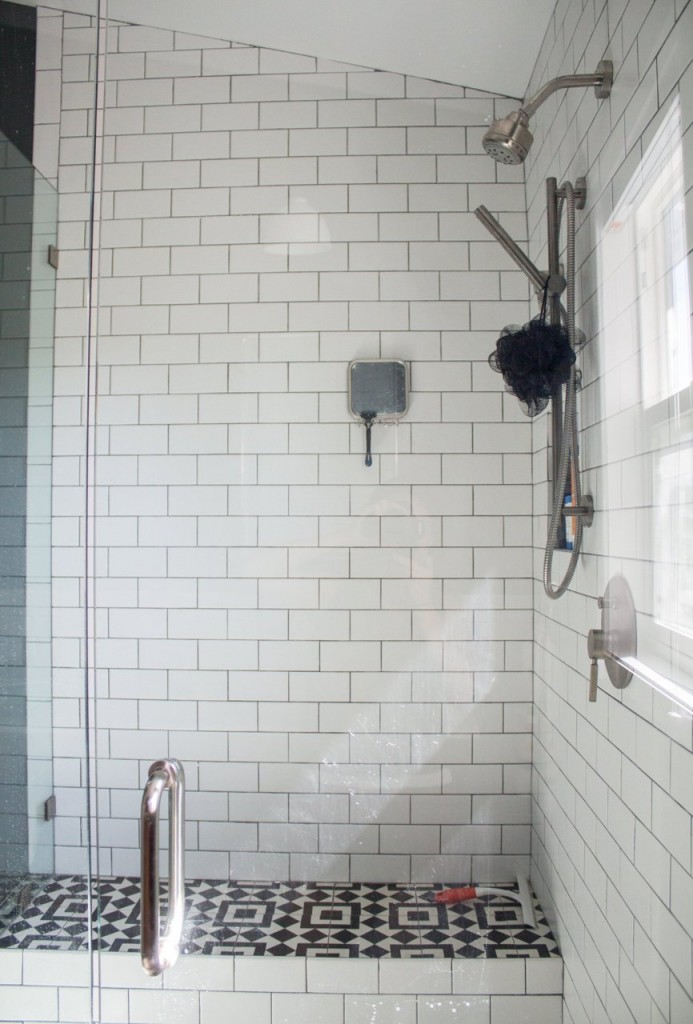 Considering your own bathroom update?  Our Fez encaustic tiles are in-stock and ready to ship!  The qualities that make Granada Tile's cement tiles the choice of an award-winning coffee shop like Silverlake's Intelligentsia — along with their beautiful designs and vivid colors, our concrete tile is long lasting, easy care and low maintenance — are the same ones make it perfect for your home tile project, whether used as patio tile, porch tile, kitchen floor tile, kitchen backsplash tile, bathroom tile, shower tile or laundry room tile.  Start by visiting our cement tile shop to peruse our large selection of in-stock handmade master-crafted cement tiles and call us today at 213-788-4238 to discuss which of our encaustic tile designs would be perfect for your home or restaurant project. photos and bathroom design by Elizabeth BackUp Design.