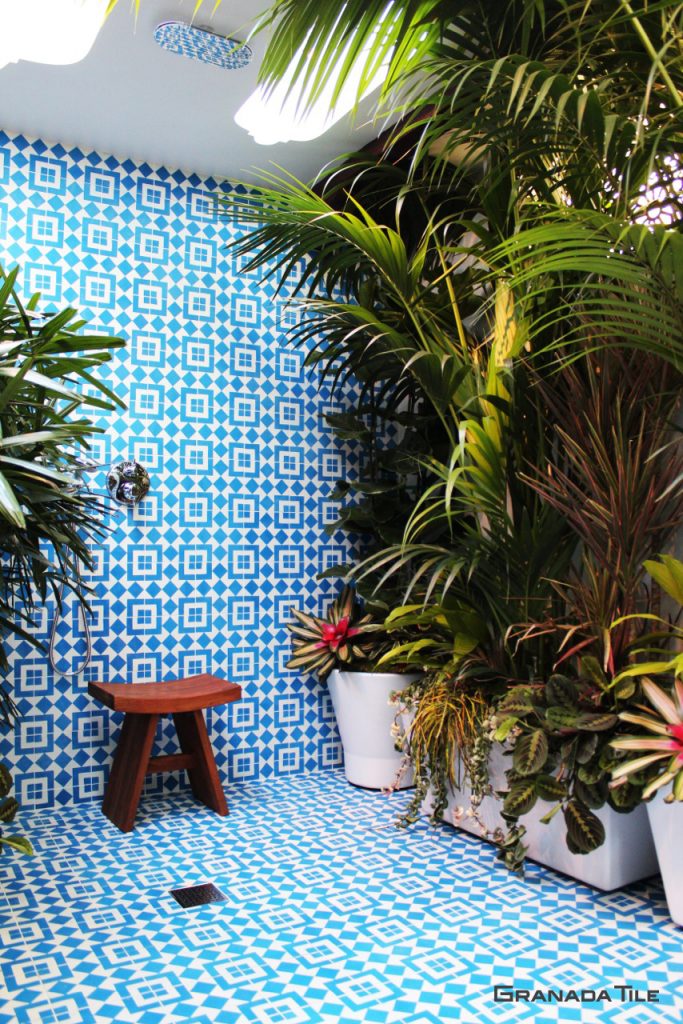 Granada Tile Has Shower Power On Houzz. One of our all time favorite showers is featured on Houzz. Covered in our blue and white Fez cement tiles, it would be splendid on its own. But then it gets an added boost of bohemian flair! Just check out that jungle's worth of plants. And then there's that wooden shower seat. Ultimately it feels like a tropical oasis.
We dream of a shower like this in our home, don't you? A place that feels like getting away from it all. And all it takes is a bit of color, Granada Tile's soft velvety concrete tiles and a few well chosen accessories.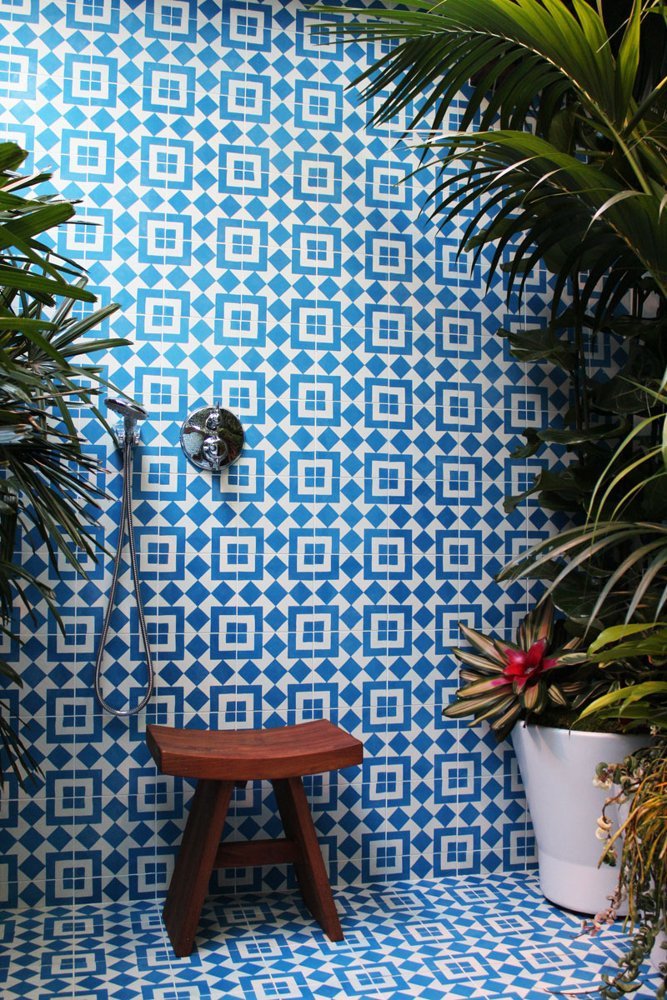 Make your shower an inviting getaway with the addition of our cement tiles. Choose our Fez cement tiles or another one of our over 400 eye-catching designs. And in addition, there are over 40 colors (and endless combinations) to chose from. Check out our interactive catalogue. Then, peruse our cement tile shop to see our large selection of in-stock handmade master-crafted cement tiles. And, of course, we're here to help you make a decision. By the same token, you can call us at 213-788-4238. We'd feel happy to help you decide which of our encaustic tile designs would be perfect for your project. We know you'll fall in love with your new cement tiles even before the grout dries.