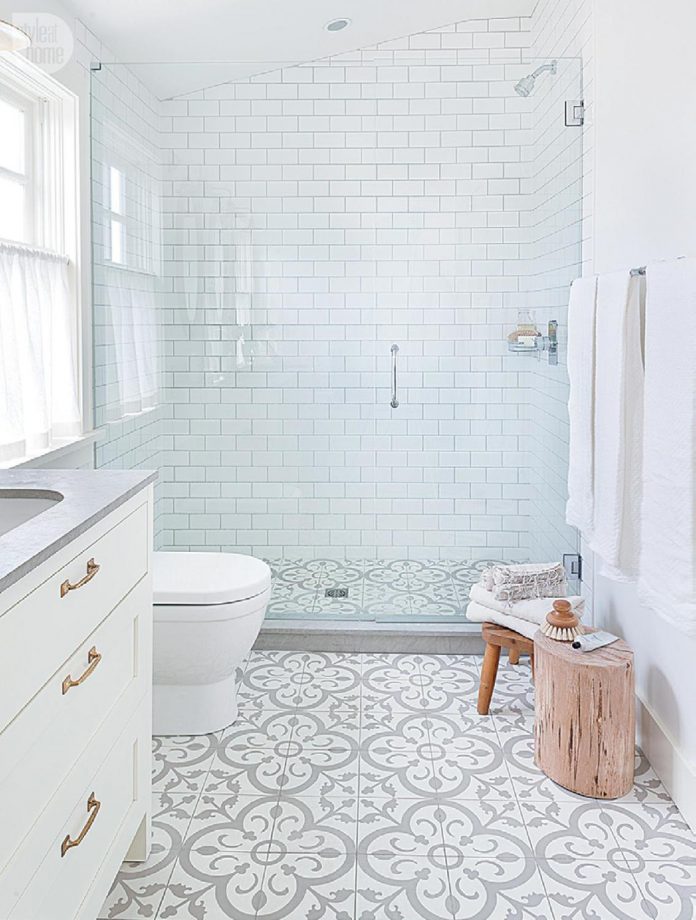 Used as floor tile, the delicate swirls of Granada Tile's Normandy Cement Tile are the foundation for a restful bathroom retreat.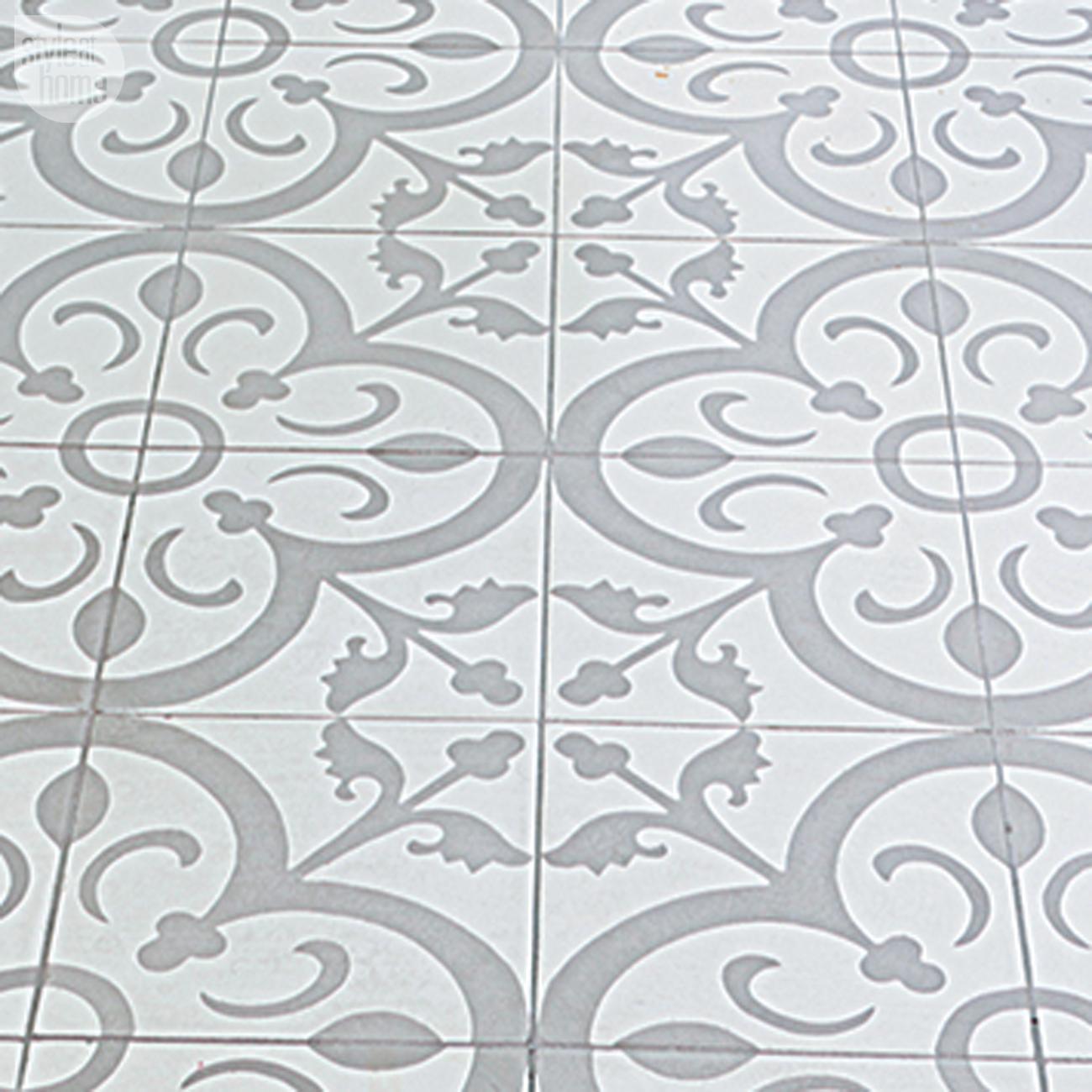 Our Normandy cement tiles, used as the floor tile in this Style At Home house, set the scene for a beautiful bathroom. Offset by the otherwise all white space, the bathroom offers a place to truly "get away from it all". In fact, despite its complex pattern, the soft colors and gentle swirls of the floor tile bring a note of calm to the space. In addition, combined with touches of gold, the floor tile adds a subtle note of elegance. A rustic wooden stool and a log side table temper the sophistication.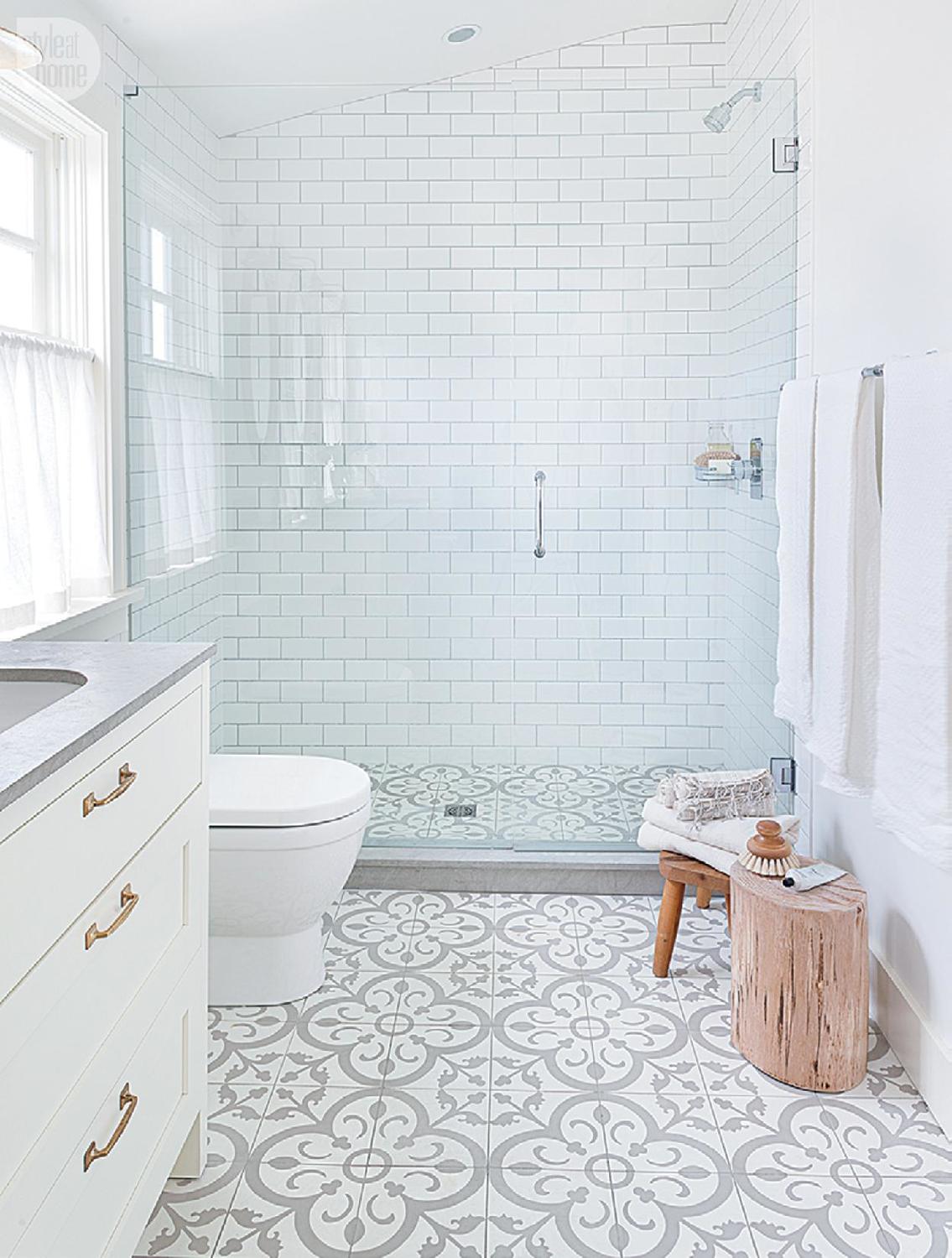 Bring elegance and calm to your own bathroom with a floor tile of Granada Tile's encaustic tile. Try the Normandy cement tile, pictured above. Or choose from one of our many tile patterns. We have over 40 colors and 400 designs. Each one is long lasting, easy care and low maintenance. Visit our cement tile shop to peruse our large selection of in-stock handmade master-crafted cement tiles. Check out our interactive catalogue.  Then, call us at 213-788-4238. We'd love help you find the perfect tile design for your home or restaurant project. We're sure you'll fall in love before the grout dries!