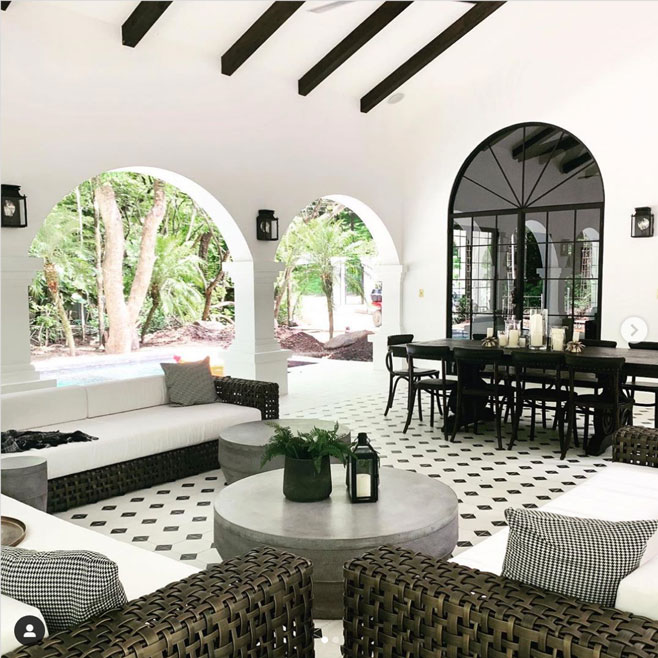 Cement tiles have been used throughout the world for centuries and have kept their popularity over time due to their versatility, durability, and beauty. Granada Tile cement tiles are a perfect choice for designers, architects and homeowners because they are handmade by artisans and not mass produced tile like those found in big box retailers.
Granada Tile Works with Top Designers
Featured in magazines and social media. These tiles adorn some of the most amazing homes, restaurants, commercial buildings, and outdoor spaces in the world. They make a space truly praise-worthy. Cement tiles are an amazing option for your home. They can be used to create a variety of looks and styles, from rustic to modern. There are many different types of cement tiles available on the market today, but Granada Tile cement tiles are some of the most unique and popular. Just browse our gallery for inspiration.
Granada Tile's handmade cement tiles are created by experienced craftsmen. Using a traditional recipe that has been used by generations of artisans before them, Granada Tile's cement tiles are manufactured using high-quality materials resulting in durable and long-lasting materials perfect for your next home improvement project.
An Excellent Choice for Both Indoor and Outdoor Applications
The tiles are made from high quality materials such as cement and sand, resulting in a enduring product that can withstand the test of time. They are also easy to clean and maintain, making them an ideal choice for busy homeowners who want a beautiful, long lasting floor surface.
Cement tiles are a great choice for both indoor and outdoor use. They're extremely durable and easy to maintain for the home, making them perfect for high-traffic areas such as entryways, kitchens, or even bathrooms. Outdoors, cement tile works great for poolside, patios, outdoor kitchens, and walkways. Granada Tile's cement tiles are perfect for any project.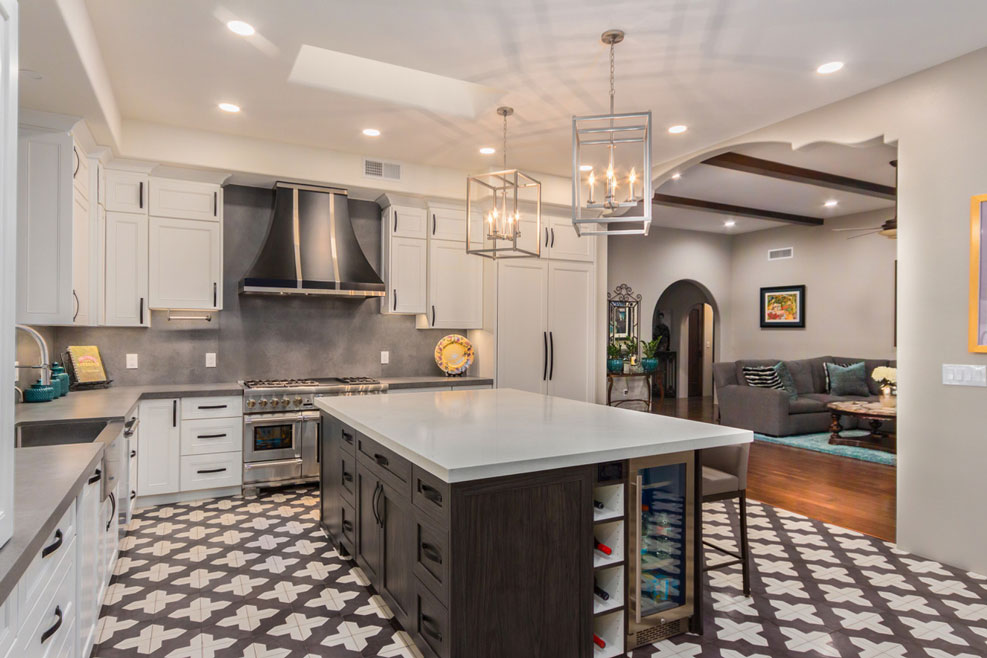 Commercial and Residential, Cement Tiles are the Right Choice
Cement tiles are extremely durable and can be used in a variety of settings in homes and in commercial applications. They are also available in a wide range of colors, sizes, textures, and styles making them extremely versatile.
Granada Tile's cement tiles are available in a variety of colors, designs, and sizes that allow you to create the perfect look for any room in your home. They are an ideal choice for anyone looking for something simple yet elegant.
Granada Tile's cement tiles are customizable.
Do you need a specific color? You can't get just what you want at a big box store. You have to choose from what they offer. At Granada Tile we can work with you to get the color right. You send us a sample of the color and our research and development team creates a formula to match it. We then send a sample of the match back to you for approval.
Ordering samples is quick and easy.
Samples are the very best way to see the tiles in the environment where you will use them. You can touch them, see how light affects them and get a real feel for how much you will enjoy them in your space.

All you need to do is to pick the collection, design, and color of your choice. Email us at sales@granadatile.com and we will get back to you shortly.

The only way to get the real deal is by collaborating with Granada Tile. Get in touch with Granada Tile and make sure your home has a true original cement tile floor or wall to show off.