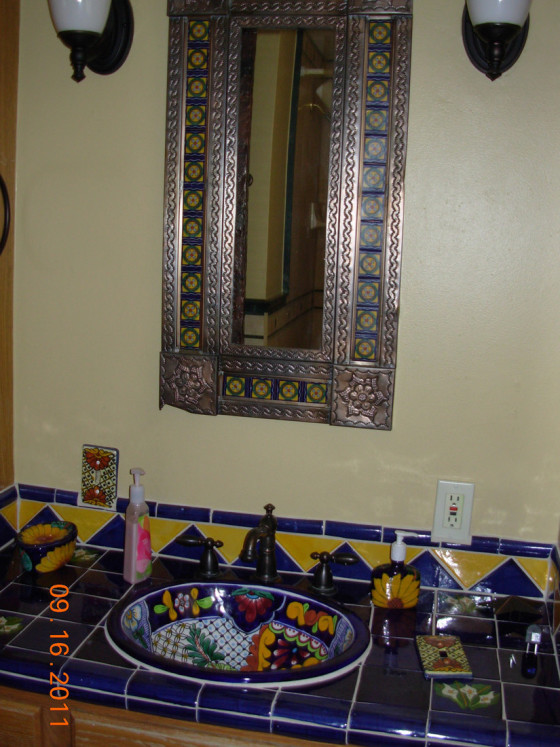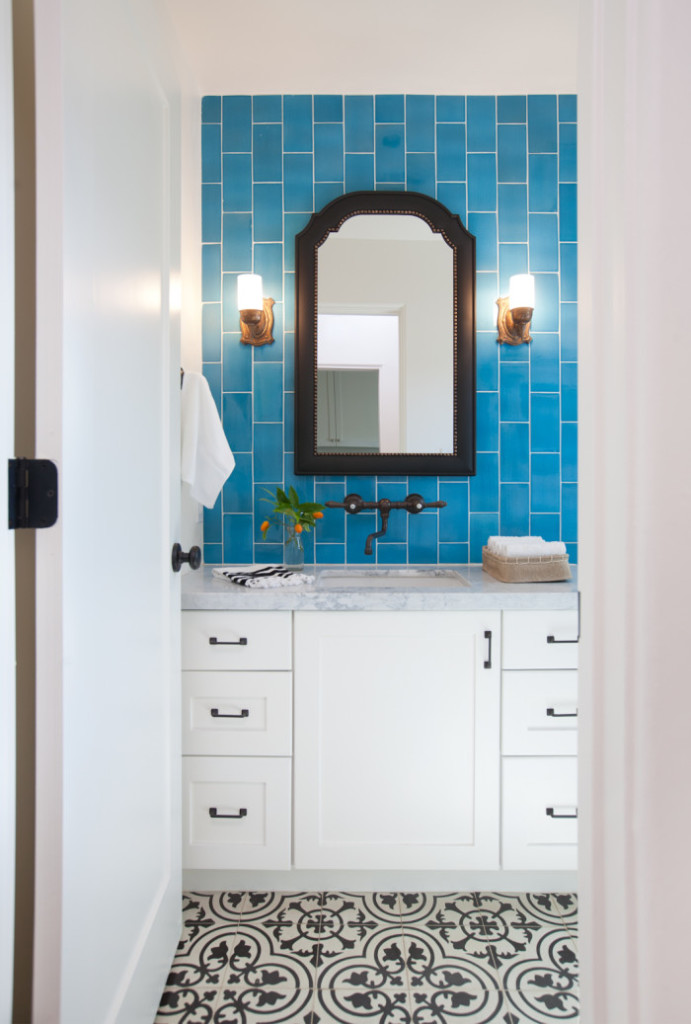 We stumbled across interior design Jaimee Rose when we spotted this bathroom on Instagram (follow us at @GranadaTile and tag the photos of your projects using Granada concrete tile with the hashtag #granadatile so that we can find them!). It's the powder room of a house in Arcadia belonging to Jennifer Hendrix.  Jennifer and Jaimee bonded over the search for the perfect shade of white for Jennifer's Spanish-style home before they embarked on a major renovation that transformed both kitchen and bathroom.  Our in stock black and white Cluny tiles take center stage in the powder room. Here's the before, a beautiful but dated and dark bathroom, typical of the 1930s bathrooms found all over Southern California.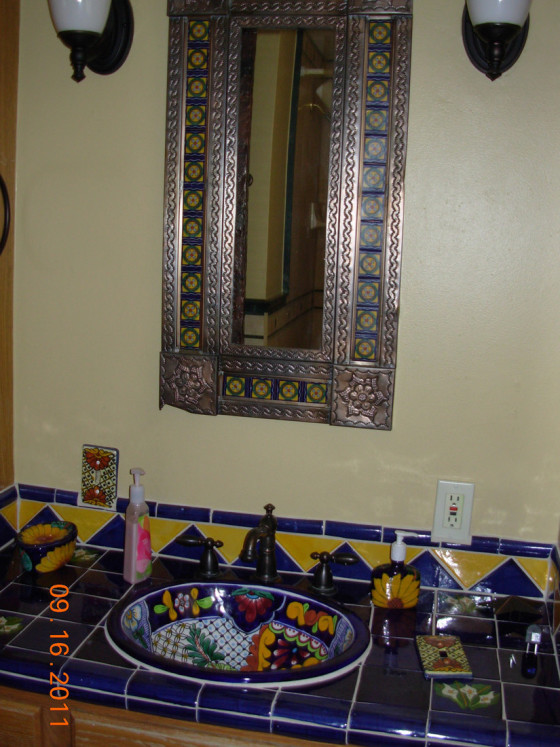 As Jaimee herself explains details of the powder room's new look:
"Jen's favorite color is turquoise, and it's such a great contrast with that killer black and white Granada cement tile. We kept everything else in the space quiet to let the tile do its thing: bronze fixtures, vintage lights that came with the house, and a seriously fab budget find mirror that we painted ourselves – even that gold bead around the edge. People love walking into this room.
And in case you're wondering, the perfect white paint for Jen's particular project and light was Dunn Edwards Whisper — crisp, Spanish whitewash-esque and just a little warm."
Killer!  That's certainly a word we like to hear when describing the patterns of our concrete tile!  Cluny's black and white swirls are classic, strong and a bold balance for the hot pop of turquoise.
With the strength of concrete and the feel of silk, the qualities that make Granada Tile's cement tiles perfect for a hardworking coffee shop or restaurant space — in addition to their beautiful designs and vivid colors, our concrete tiles are long lasting, easy care and low maintenance — are the same ones make it perfect for your home, whether used as floor tile or wall tile.  Start by visiting our web store to peruse our large selection of in-stock handmade master-crafted cement tiles and call us today at 213-482-8070 to discuss which of our encaustic tile designs would be perfect for your home or restaurant project.