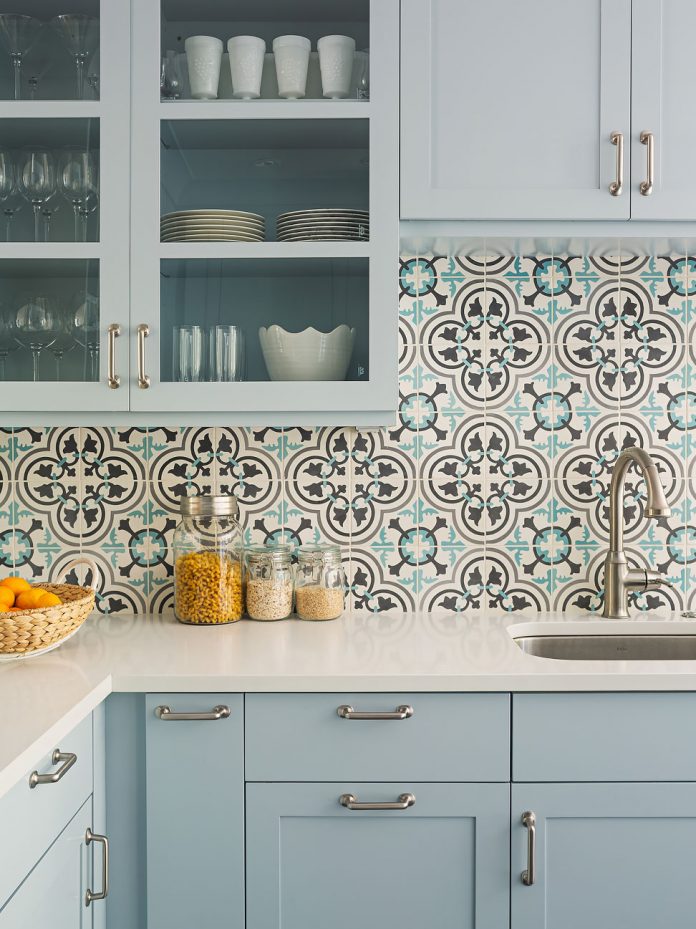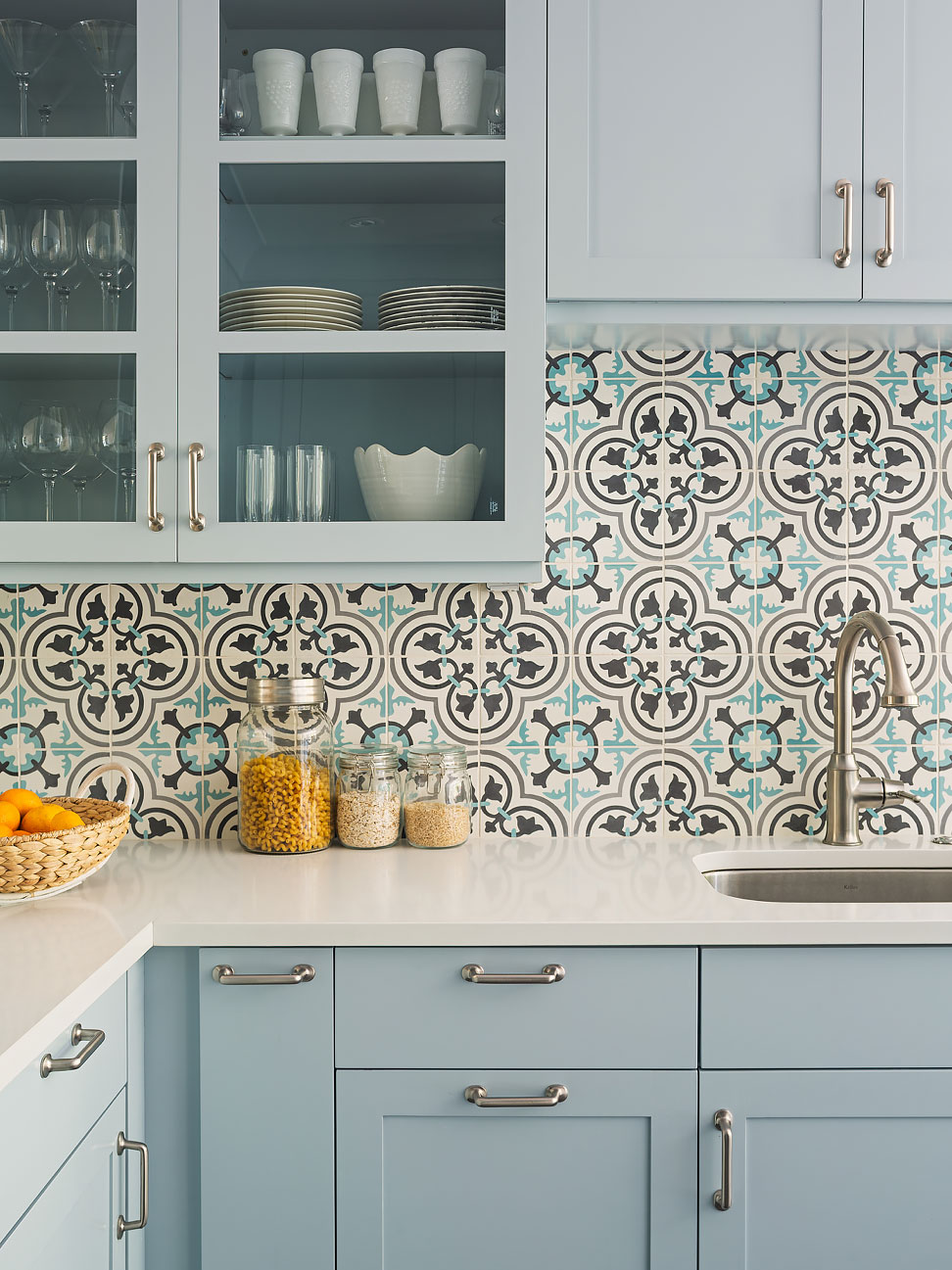 A long, long time ago, kitchens didn't have any backsplashes. It might seem impossible to imagine a kitchen without one of the most decorative parts of it, but prior to about the 1940s, they weren't needed. Kitchens have always served the same function (to prepare meals), but they only advanced enough to include design features within the last century. The backsplash was initially only about 4 inches high and went above the sink and stove (where splashes were most prevalent). Eventually, tile made its way onto the wall, and the look stuck. This doesn't mean that the style has always stayed the same, as the look of cement tile backsplash has changed dramatically over the years. How? We'll show you.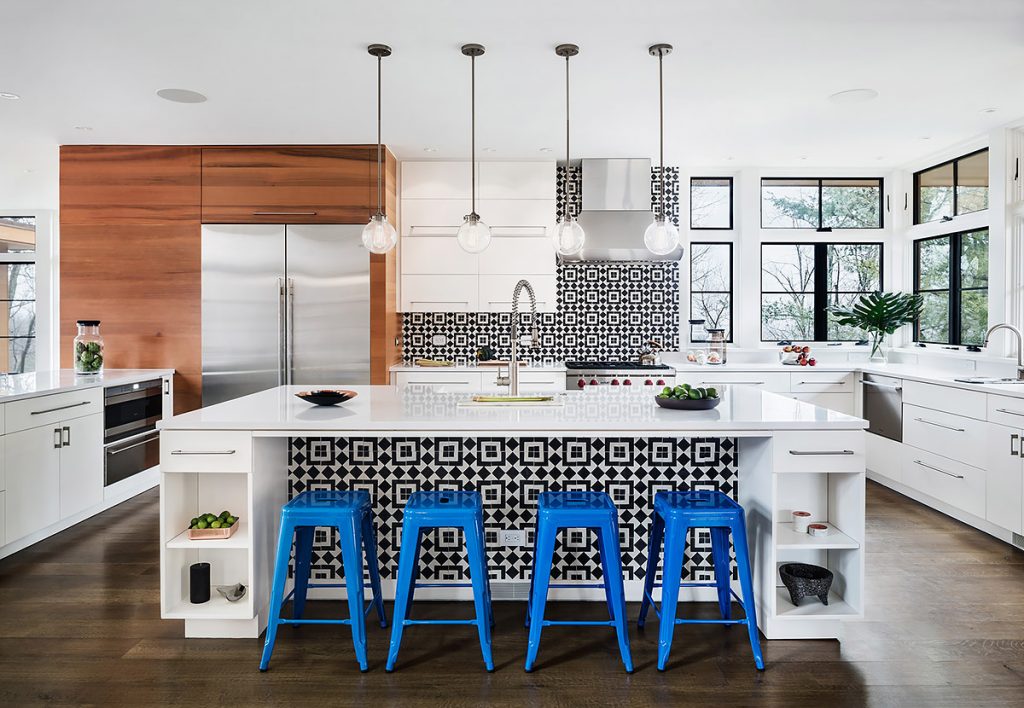 Initially, the backsplash was utilitarian. Only standing a few inches high, and solely reserved for areas it was needed, it wasn't the most beautiful of features. As sinks dropped lower and eventually nestled into the countertop, people got the idea to push it further back and adhere tile directly to the wall. Ceramic tile was most popular at first, but cement tile eventually gained traction for its unique look. In the beginning, patterned tiles in bright colors were all the rage. You would have seen American families evoking classic patterns, such as the Echo Essential Shapes Collection. Bright, fun colors thrived throughout the 1950s and 1960s, and it wasn't uncommon to see blues and reds bringing life into the kitchen.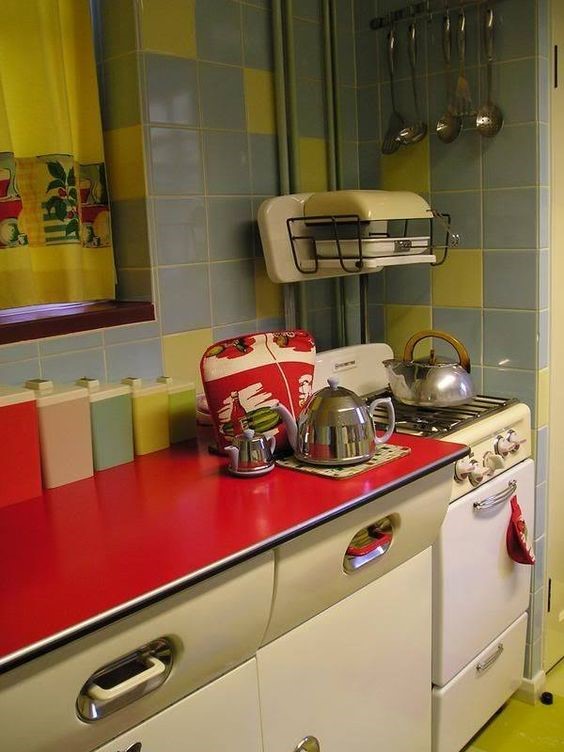 Concrete tile grew in popularity as the brighter color trends died down in the late '80s and early '90s. The durability and easy-to-clean aspects of concrete, combined with the new trend of simpler, clean-looking kitchens made it a go-to choice for homeowners. As people moved away from the bright allover tones and into simpler white and black, concrete tile got the opportunity to showcase its unique pattern abilities. Color became less important, but style was never sacrificed. Moroccan-inspired looks, like our Echo Moroccan Tile Collection, gained a following and are still popular now.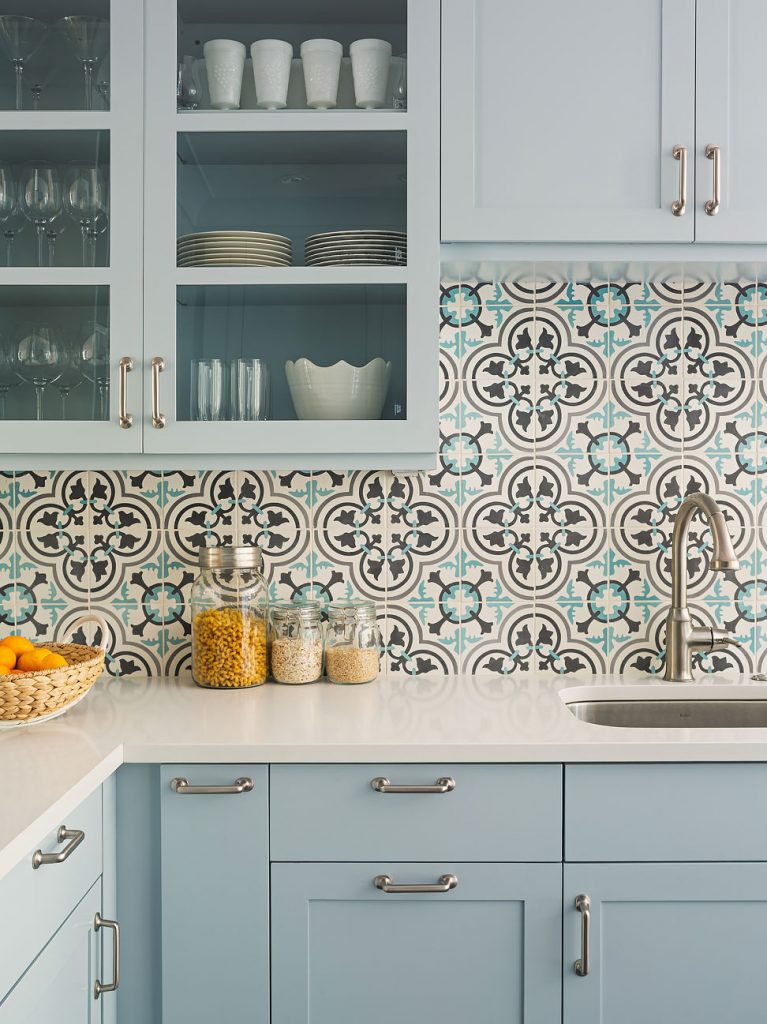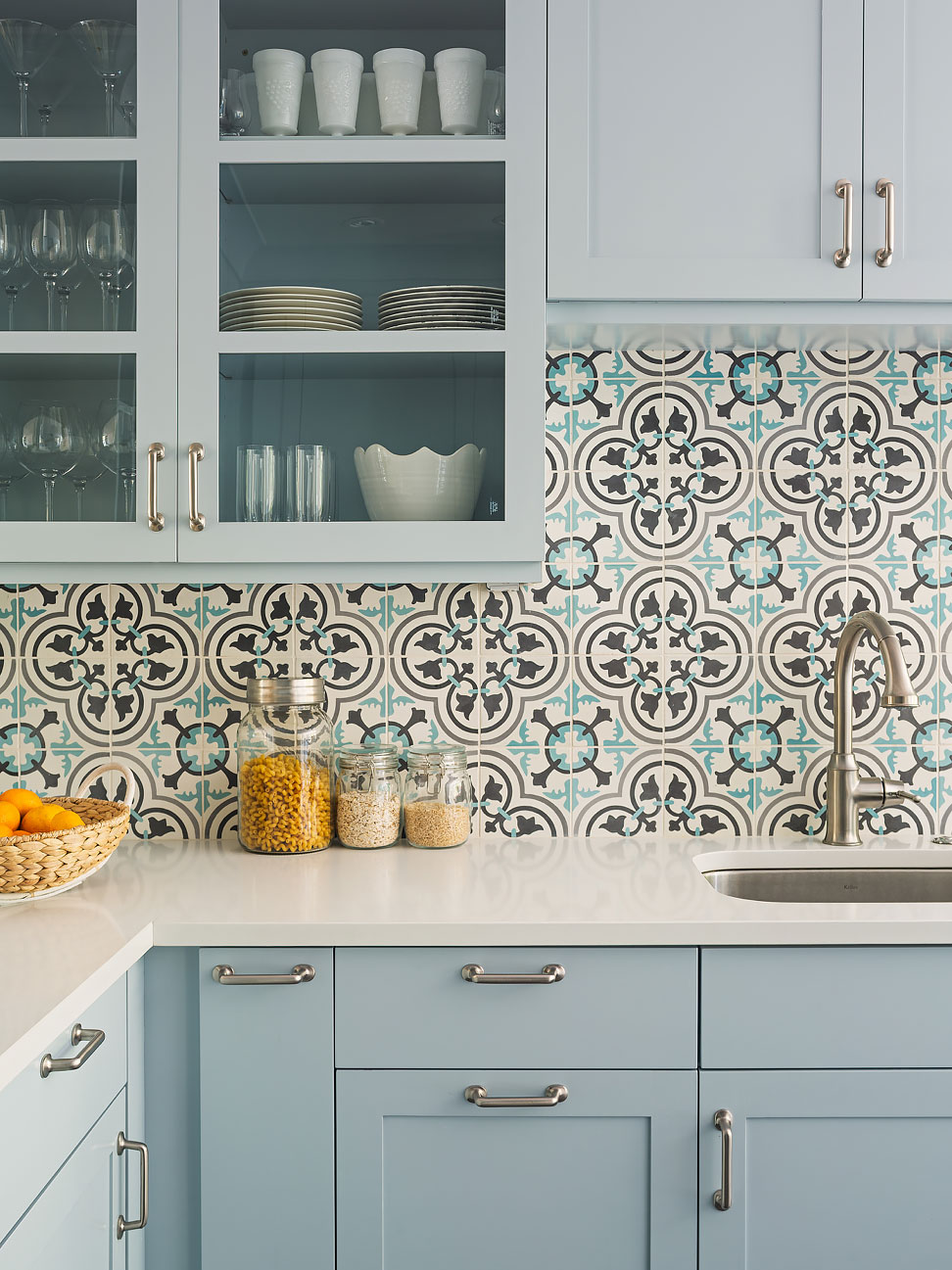 Nowadays, concrete tiles in all shapes and sizes dominate the industry. Large, bold patterns in bright colors have seen a resurgence in modern kitchens, and people are swapping their standard ceramic subway tile for more unique concrete choices. Kitchens, in general, aim for a cleaner look, with shaker cabinets and streamlined hardware being en vogue. Because of these simple features, a unique concrete backsplash is often introduced to give some personality to a kitchen without being overwhelming.
Kitchen trends, in general, tend to be longer-lasting than, for example, paint colors. Installing a stunning concrete backsplash is something that will stick around for years to come, without the worry of it looking dated within a few years. We offer a massive interactive catalog of various colors, patterns, and sizes to make choosing a look easy, and of course are here to help you at 213-788-4238 with any questions!