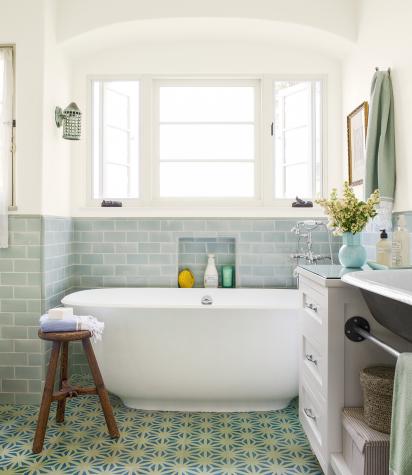 The Bliss Of Beautiful Cement Tiles
There's nothing quite so soothing as a beautiful bathroom. This one, created by Design Vidal during a full home renovation using our Tunis cement tiles and featured on the cover of THIS OLD HOUSE, is a stellar example.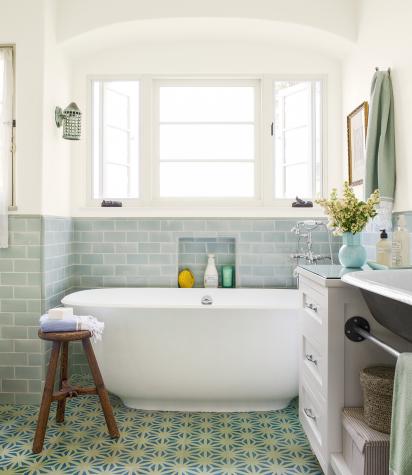 The 1930s Spanish Revival home in the Silver Lake section of Los Angeles needed a bit of freshening up. A new bathroom, to bring the home in line with those in the neighborhood was added. Keeping the decor in line with style of the home was important. The wall-hung sink and the subway tile, that picks up the floor's Tunis cement tile, give the space an updated, yet authentic, vintage flair.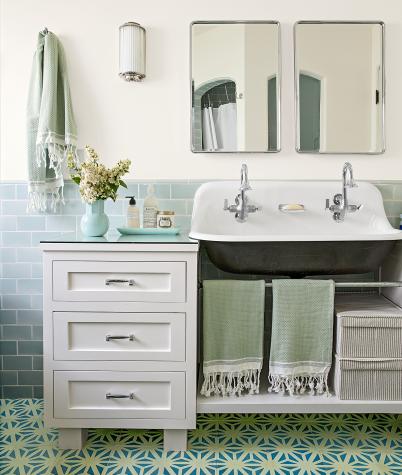 Photos by Gregg Segal.
SaveSave
SaveSave