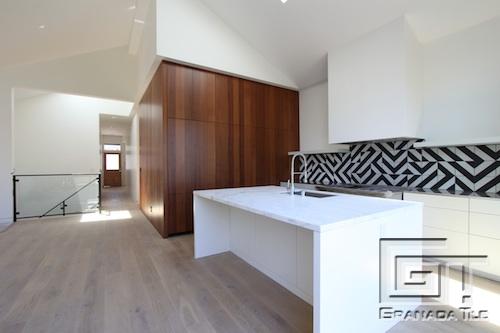 As years go, 2013 was a pretty fantastic one for Granada Tile. Our sensational cement tiles were featured in some stunning concrete tile installations, from chic, retro-inspired bathrooms to stylish restaurants. We also got some serious love from some of our favorites magazines—editors at Dwell, Architectural Digest, Elle Decor and more all featured our concrete tile designs. We also had some exciting new introductions to crow about. As far as cement tile installations go, it's almost impossible to pick our favorite from the past year. One of them has to be at Marea, a boutique at Terranea Resort, which featured our Cluny concrete tile design in a custom palette. The elegant combination included blue and warm brown shades on a white ground, setting a perfect stage for the lovely items in the shop. We also absolutely loved how the quatrefoil design of the cement tiles was repeated in plaster at the sales counter.
 While Granada Tile got plenty of love inside shops and restaurants, it also appeared in many, many wonderful residential cement tile installations too. We're very partial to designer Tim Balon's cement tile installation, which appears in the kitchen of an extensively remodeled San Francisco Victorian. He played with the pattern, Santander, creating a bold cement tile backsplash that added an extra dimension to the pared-down feel of the space.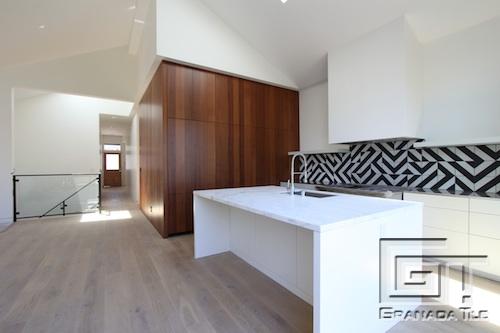 We were delighted by all of the press coverage Granada Tile received in the past 12 months—there were features on the tiles themselves as well as tile installations in many shelter and home design publications. We were really thrilled, though, to see our cement tiles in the pages of Vogue. Among features on cutting edge fashion, a home that included an outdoor fireplace faced in Granada Tile's Serengeti tile design was a thrill. We also think it's a great use of our cement tiles, and one we hope we'll more of our clients trying in the coming year.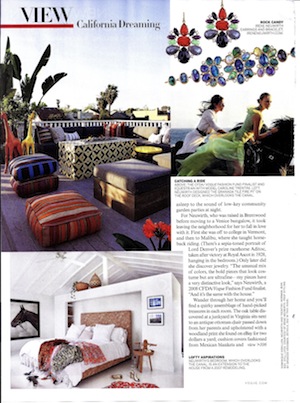 At Granada Tile, we're not content to rest on our laurels, and that means Marcos and Melanie are traveling and on the lookout for more great design inspiration for new cement tiles. This year, we introduced an entire range of new cement tiles—the Stripes Group—inspired by the life and culture of some great American cities. They're simple yet versatile and make a unique statement no matter where they're installed.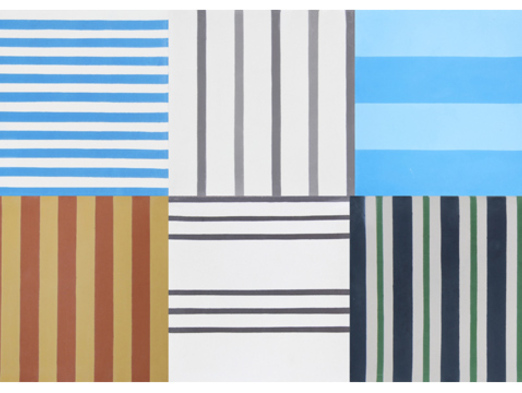 If you can believe it, 2014 is looking to be even more exciting! We'll be introducing many more fantastic cement tile designs. Even better, we've got some great new concrete tile installations to share with you in the coming weeks. It has been been a pleasure sharing 2013 with you, and we can't wait for this year to unfold. [subscribe2]