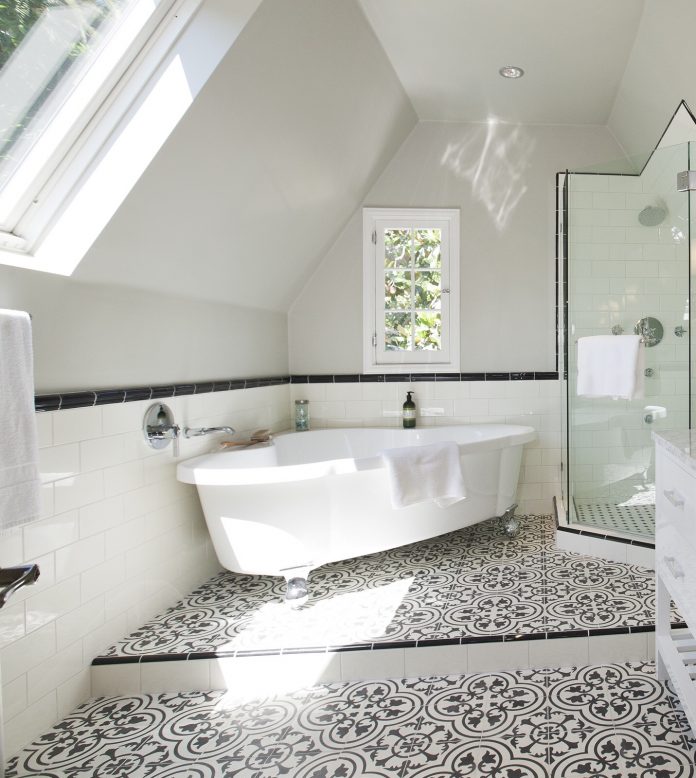 Here at Granada Tile, as you might imagine, we are firm believers that a restful retreat doesn't have to be white.  If you don't believe us, just check out these four bathrooms with their luxurious tubs   They're proof that an imaginative blush of color mixed with an analogous neutral can provide as much of a respite against the worries of the world as a monochrome palette.  And what better way to add life to your bathroom than with our beautiful cement tiles?
Cluny cement tile, take us away!  Paired with a clawfoot tub and a sunny setting?  Cares begone!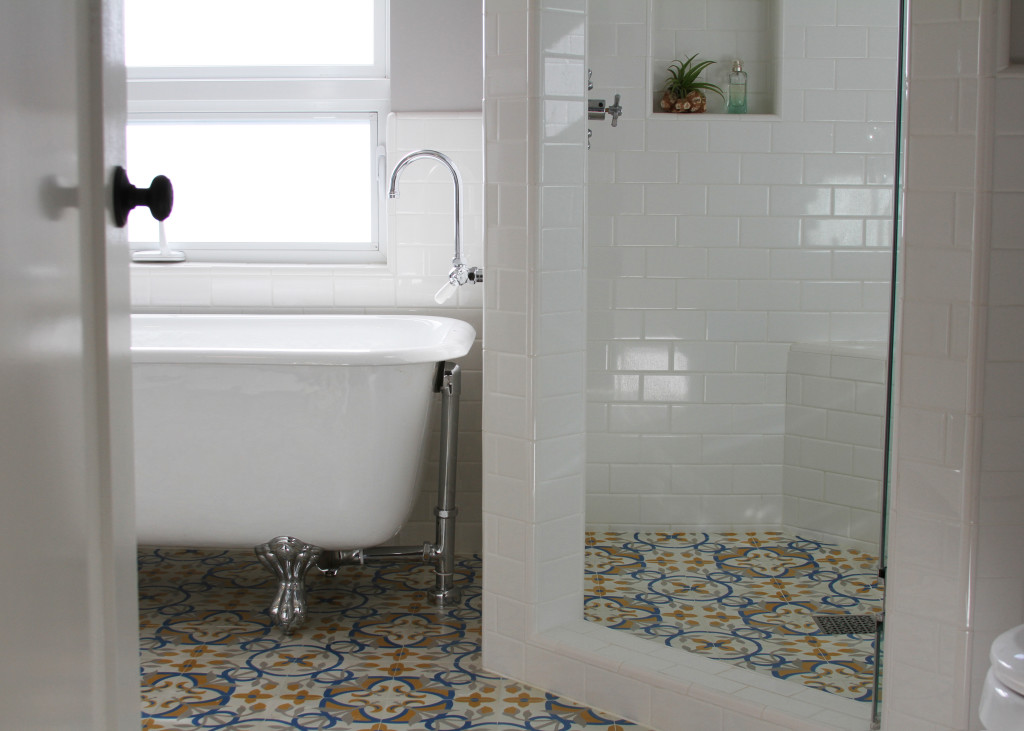 St Tropez cement tiles give this bathroom a je ne sais quoi.
Chantilly cement tile gives this bathroom the decadence of a Roman bath.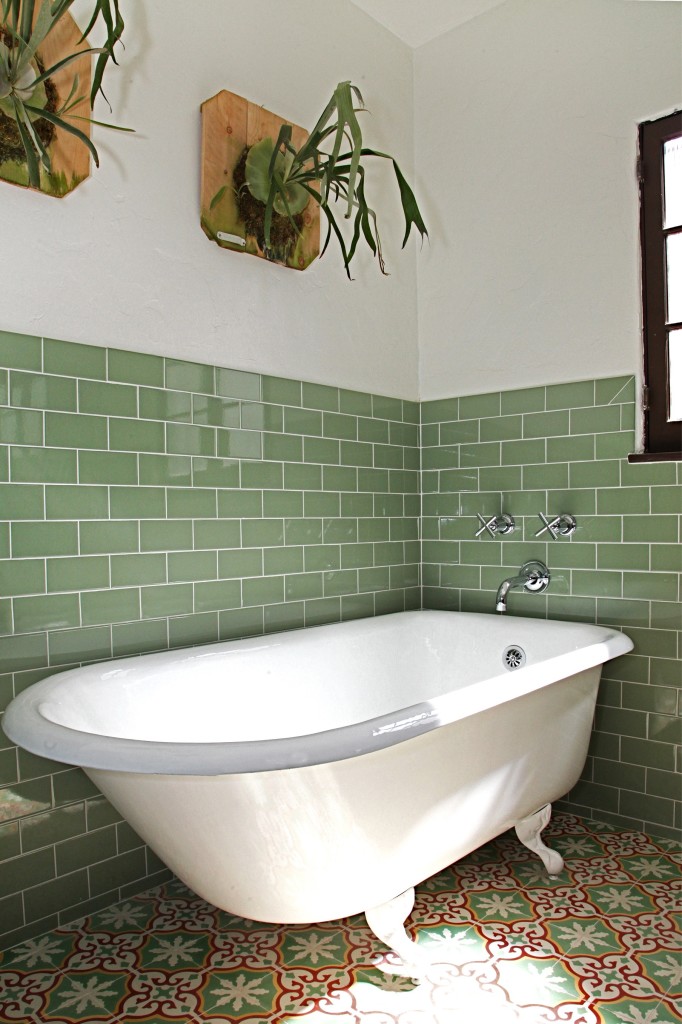 A Sofia cement tile floor plus green tiled walls plus Staghorn ferns equal zen calm. And, of course, encaustic tiles have a other qualities that make them a natural and beautiful choice for a bathroom floor or a bathroom wall: easy care, long lasting and low maintenance.  Need help finding the concrete tiles that will bring out the best in your bathroom?  Call us for assistance: 213.482.8070.