If you're looking to design a bohemian style home, restaurant or business, it's hard to beat cement tile for its versatility, looks, and stability. Check out some cement tile patterns you can use to complete your boho chic space and where you can go for high-quality custom tiles that will blow your mind.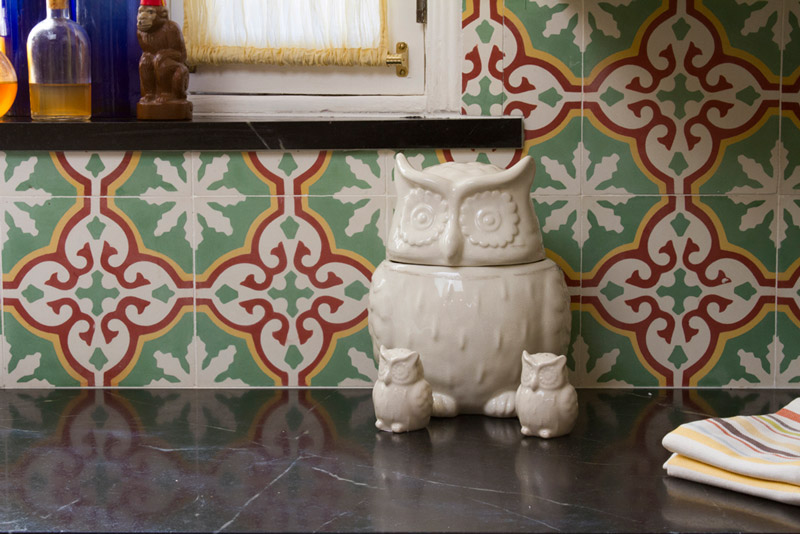 What is Boho Chic?
Boho chic is a style of home decor that brings bohemian crashing full force into modern design sensibilities. It's a combination styles and decorations that are unusual and bold but — above all — homey and relaxed. Usually, the combination of elements is eclectic and melds a natural and industrial look in one area.
Play With Moroccan and Spanish Colonial Patterns
The Echo Collection is a great place to begin when it comes down to melding colors and patterns in your boho chic space. Try Moroccan tiles like Sofia 55 A for a wall behind your sink or inside your shower, blended with our Spanish colonial design on the flooring in a pattern like our Kourion-92 tile. These are just a few suggestions, but the idea is to get wild as you blend your patterns and colors.
Go Understated With Andalucia Tiles
Rustic looks and earth tones are part and parcel of the boho home look, and our Andalucia Collection is ideal for a bedroom that exudes a natural look. Go with the hexes tile pattern in grey, cream, or even black to accent your bedroom fireplace, and then try our tapered tile in Funnel or Lantern Silver to create an eyeline along the floor or the wall behind your bed. These understated designs can form an ideal complement for your overall bohemian bedroom.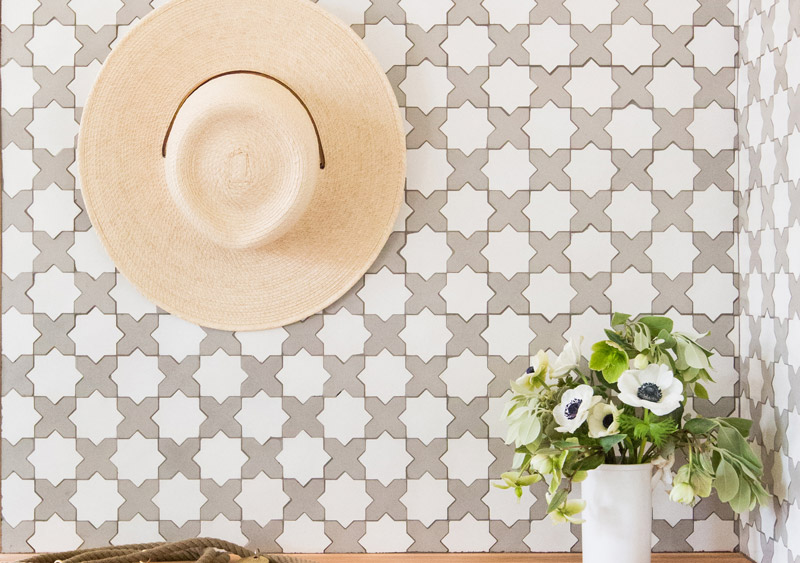 Bonus: Choose a Culture and Go For It!
Cultural accents are quite popular among bohemian designers, and for these we'll go back to the Echo Collection. Our selection of Mediterranean tiles lets you create an old-world feel, whether you're trying to emulate Greece, France, Morocco or any other exotic culture of this region.
These are just a few of the tiles we have to inspire your boho home design. Check out our In Stock collection to see what's popular now. For more home design inspirations or other related topics, please contact 213-788-4238 today!
Go Vintage With Olvera Tiles
Vintage furnishings are also important to your bohemian design, but you'll need the right accent or floor tiles to offset the look in your dining room or living room. Our Olvera Collection is outstanding to create a look that complements antique decor. Tile patterns of squares and rectangles, like our Dark Brown 12″ x 12″ or Medium Square-Rectangle brick, go perfectly with this sort of classic approach.
Go Universal With Our Minis Collection Accents
Accents are the key to any design, and cement tiles can provide the ideal universal accents to complement any boho home design. Our Minis Collection offers a wide range of shapes and patterns, from natural and rounded looks to vibrant zig-zags to capture any concept. The Relief Collection is the ideal way to go when you've got something vibrant as your main tile. You're going to want a clean accent piece with a solid color from this set.