Fall is upon us once again, and it's time to look toward your seasonal home decor. For some people, this means a complete renovation of one or more rooms. When the time comes to give a home a new face, or even create an entirely new building or addition, cement tiles can be an outstanding way to elevate the decor with earth tones that are evocative of this time of year. Read on to learn how to elevate your fall decor with cement tiles, and discover where you can find the best patterns from our tile collections.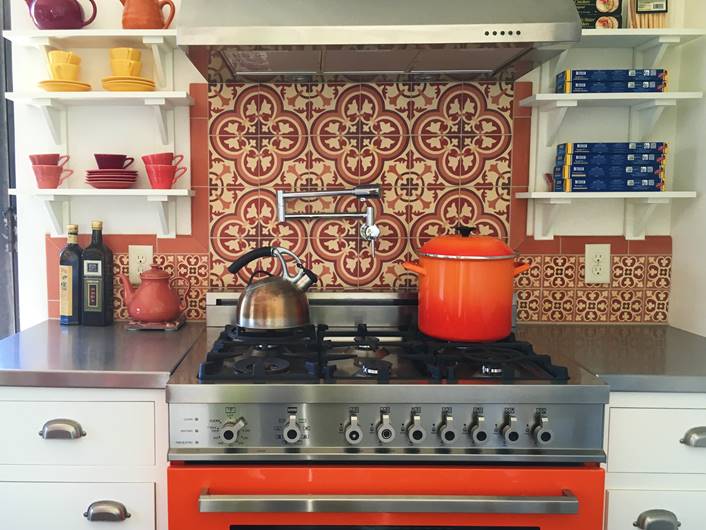 Choose a Tile Style from Granada Tile
One of the biggest reasons to choose cement tiles for your fall decor design ideas is that they come in an almost infinite variety of colors, patterns and styles. The Echo Collection, for example, offers classic European styles such as Mediterranean, Moroccan and Spanish colonial, all molded in basic, essential shapes to create an outstanding accent or eyeline for your design.
The Andalucia Collection can be had in a range of styles, including hexes, tapered, classic and wavy designs, so that whatever your theme is, from traditional to modern, there's a tile type that will accent your overall theme. The Minis Collection offers a range of organic styles from the pinwheel look of the spin style to the seashell look of natural or the zig-zag pattern that is ideal for a classic, deco-inspired room.
The Olvera Collection comes in a range of shapes that are perfect for earth-tone approaches in an autumn-themed room, from squares and rectangles to rounded shapes that offer a simple, country approach. Finally, the Relief Collection offers a range of bas-relief tiles in solid colors to add a subtle sense of excitement to your entryway, backsplash, walls or even hearth.
Why Choose Cement Tiles?
Cement tiles are an outstanding choice to take your fall decor design ideas to a new level. When properly installed and sealed, they clean easily, require very little maintenance and can live up to exceptionally heavy wear, so they make as solid a walkway as they do a bathroom wall accent or kitchen backsplash. The colors are hand-poured, so they don't fade, even after years of use.
Even if you don't see a pattern you like, you can contact us to discuss a custom pattern. At Granada Tile, we can work up just about any design or pattern for your cement tile that you want. Your new architecture or design project can be truly unique and one of a kind. For more common design ideas, patterns and related topics, please contact us at 213-788-4238 to get started today!