Cement, or encaustic, tiles are a brilliant option for a kitchen redesign due to their sturdiness and colors that never fade. They are hand-poured and compressed, and the color pigments are poured into the tiles instead of being painted on. Cement tiles can handle heavy wear, even when used as flooring in a place with heavy traffic like your kitchen.
Check out these cement tiles that can help you create an aesthetically pleasing kitchen design, whether it's a basic refacing or a whole new construction.
Cluny
The Cluny tile offers a traditional Spanish colonial look with elegant curved and floral designs on a background of muted earth tones or rustic country colors. Each tile is customizable, so you can blend colors and patterns as you like. They can make for an outstanding floor pattern or serve as an accent tile to add some character to a solid-colored wall.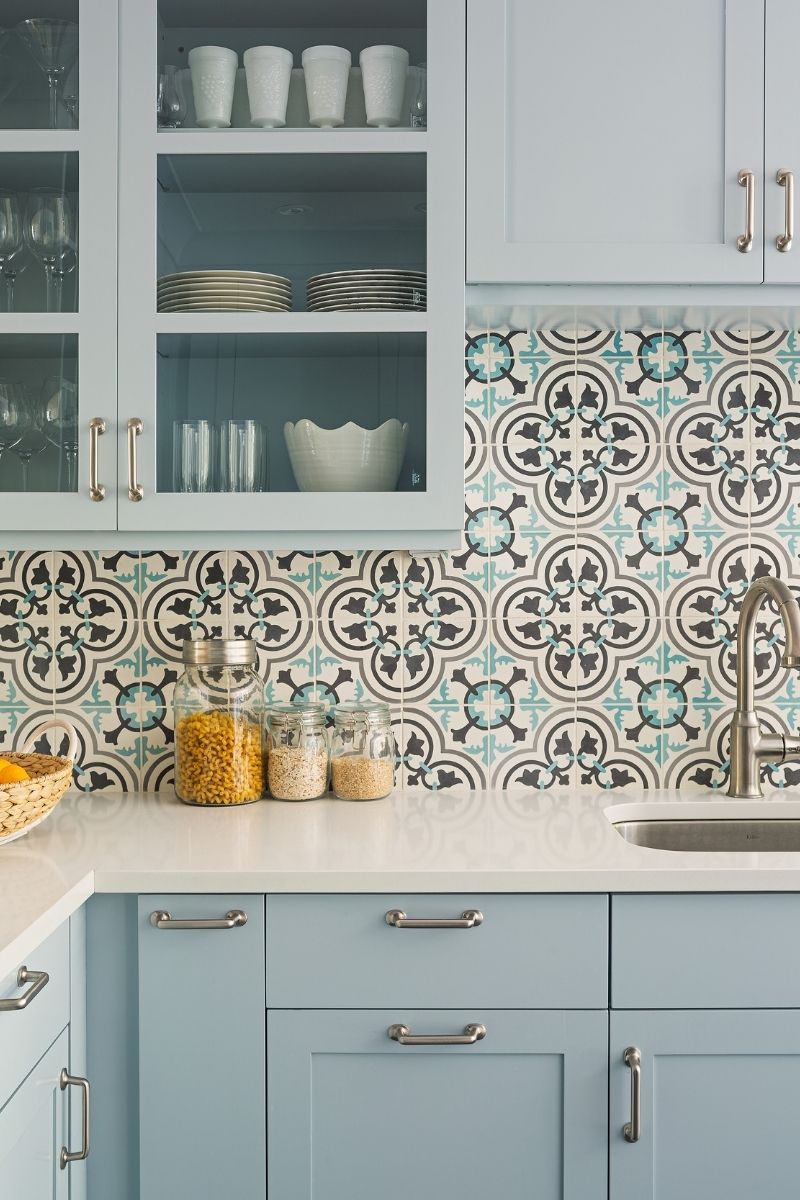 Fez
The Fez design is a throwback to traditional Moroccan design. These tiles feature diamond and square patterns to create a stunning floor design. They also produce a magnificent focal point, making them a superb choice for a kitchen backsplash or bar face. Like Badajoz, the Fez cement tiles offer good contrast, especially when used to brighten up some darker solid tile areas.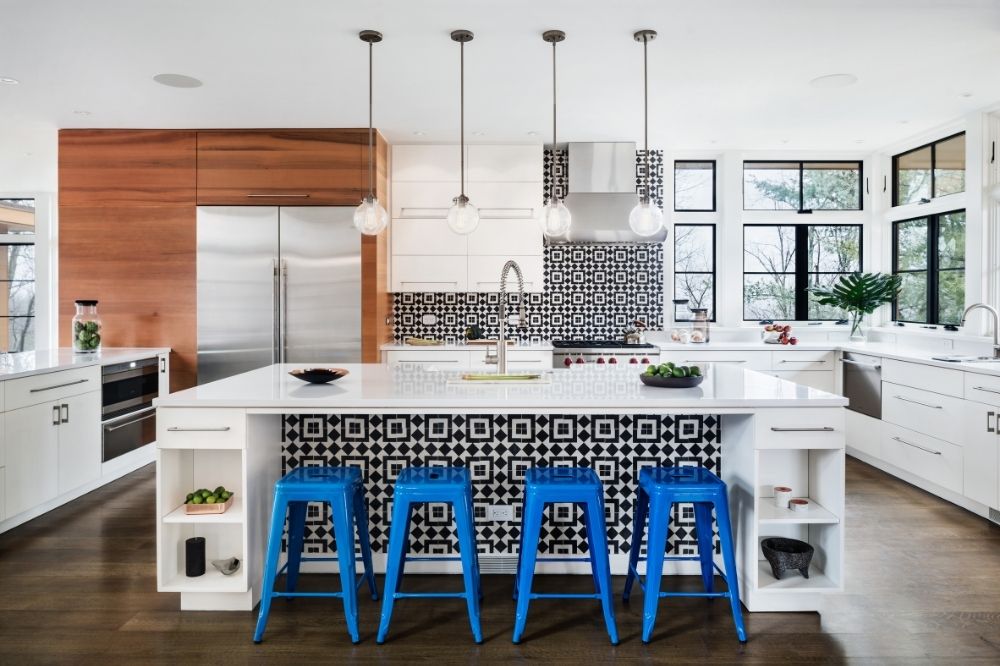 Sofia
The Sofia tile design is another traditional Moroccan tile that offers a historic, country feel. It has softer lines and curves, which is a good option for a full floor design, a backsplash, or an accent wall. The pattern can also offset a kitchen island or even an entryway with its intricate designs.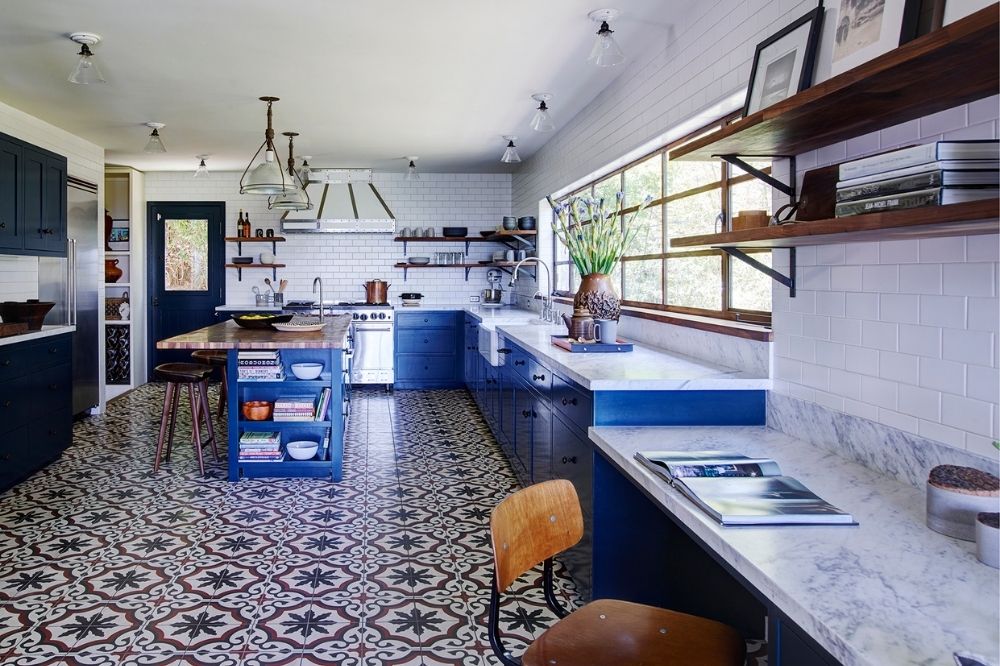 Normandy
Normandy tile brings us back to Spanish colonial design and is a very subtle yet stunning pattern. It comes in a gray-on-white pattern of curves and shapes that will brighten up any space while adding a bit of dimension and depth wherever it's displayed. Like all of our tiles, they can be customized for a wide range of color palettes.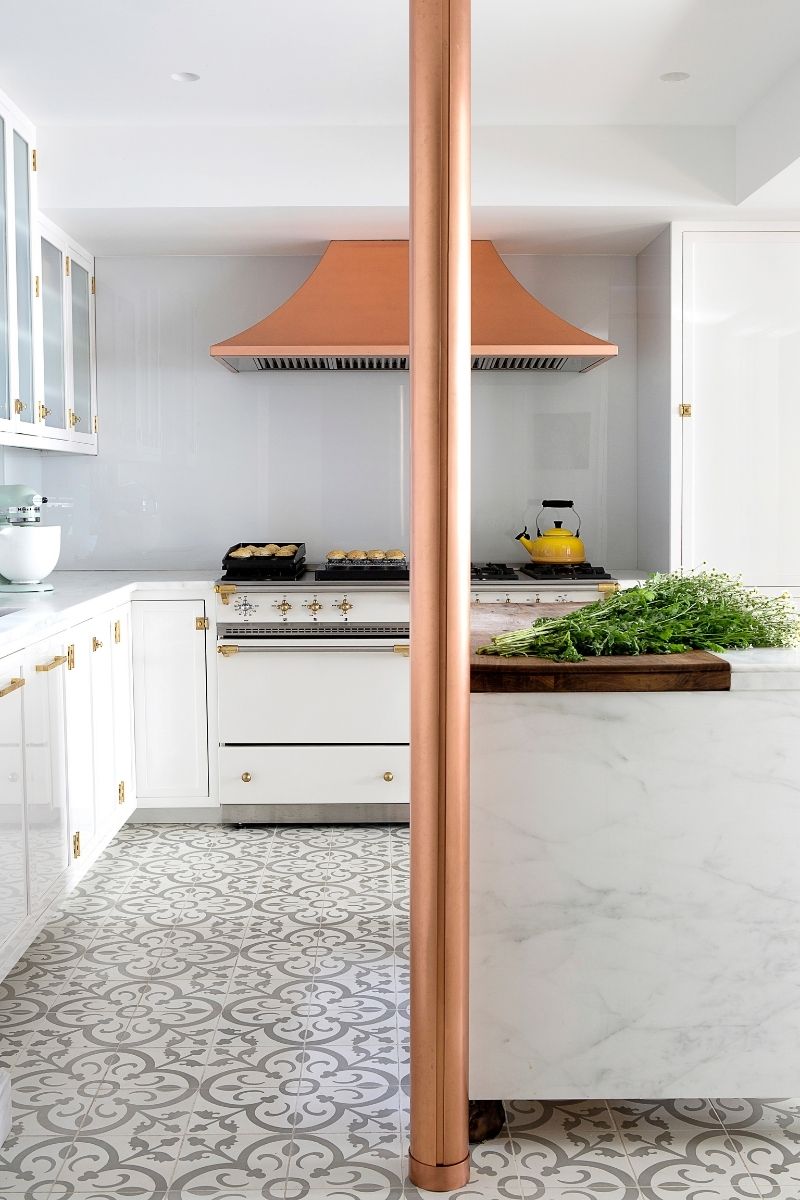 Trellis
Trellis is a solid-colored, shaped cement tile in the Minis Collection with a segmented geometric pattern that is ideal for creating a dynamic yet simple color palette for your kitchen. They add depth and personality to any space. It can be an outstanding choice for just about any kitchen design due to the wide range of 40 available colors.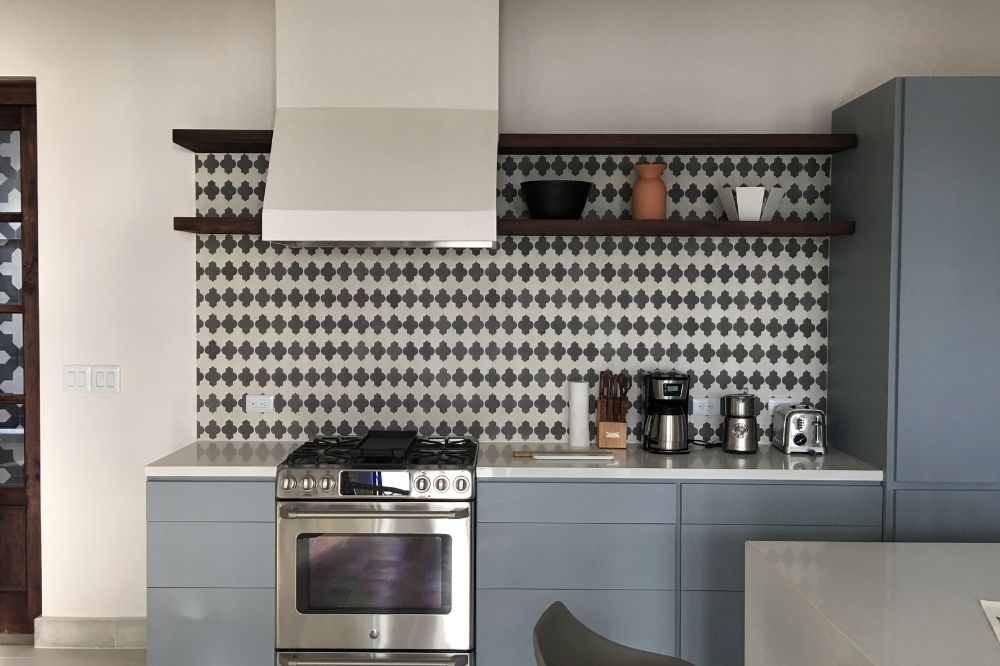 Use Cement Tile to Bring Out Your Kitchen Aesthetics
Be sure that the tile you choose properly coordinates with the style, mood, and lighting of the area. Is your design modern and contemporary? Is it Spanish? Each style works differently in an overall design scheme. Cement tile can be an ideal way to add a pop of color to an otherwise bland area and stand out as a focal point or complement existing styles.
Check out our kitchen tile gallery for some fantastic ideas and inspiration. For more advice, call Granada Tile at 213-788-4238 or contact us online today!