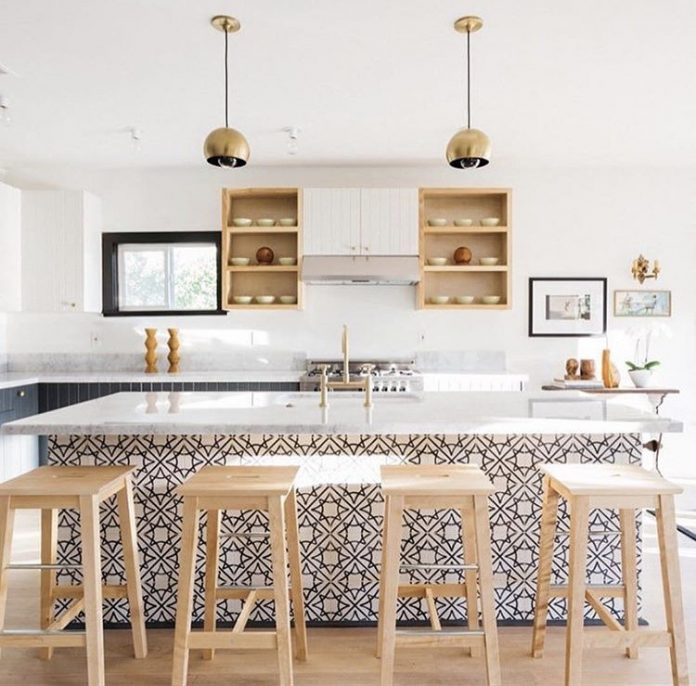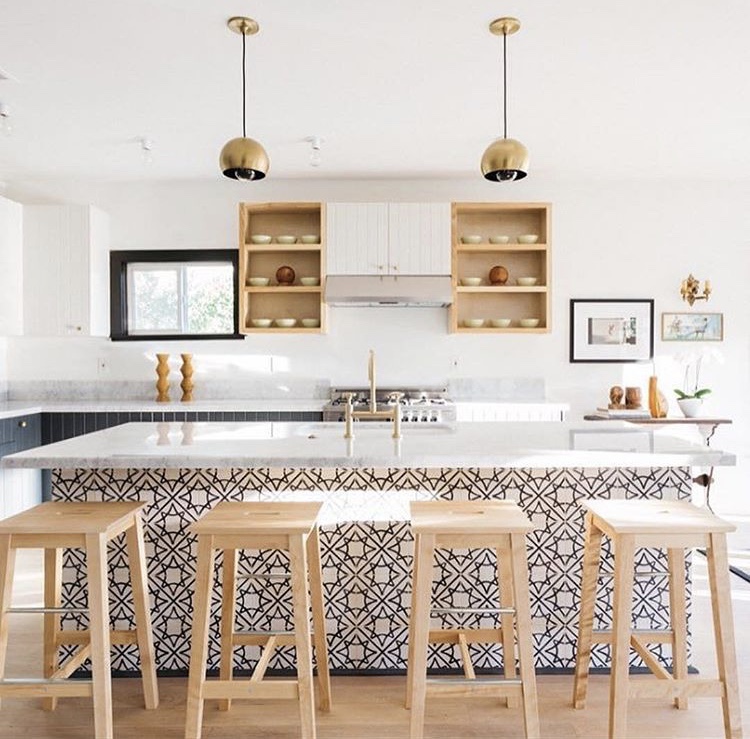 The other day we mentioned that, among the hottest kitchen trends for 2018 was adding color to your all white kitchen. That might have had some of you scratching your heads, wondering how to do that without a lot of time, mess or money.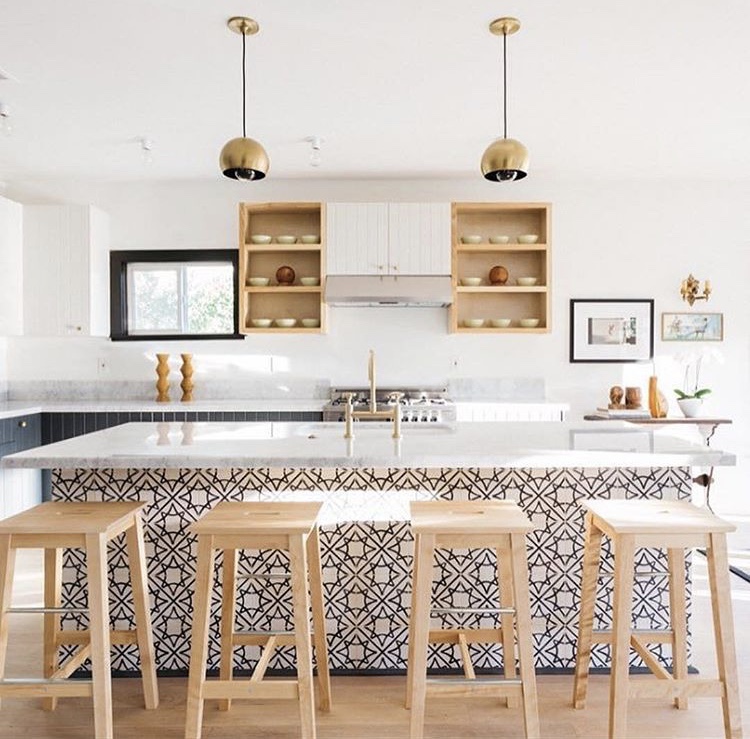 This kitchen, created by ModOp design in partnership with Better Shelter, which uses our Madesimo cement tiles, suggests an easy way to do just that. Instead of chipping away a subway tile backsplash or tiling over a beautiful wood floor, why not just cover your kitchen island in the gorgeous cement tile pattern of your dreams? It's a simple yet dramatic way to transform your space. While this kitchen island was covered on three sides, we could see it being equally effective if only one side was covered in encaustic tiles. Not only are they a colorful way to simply update your space, they're also easy care. And, certainly, they'll take your kitchen from blah to beautiful in no time.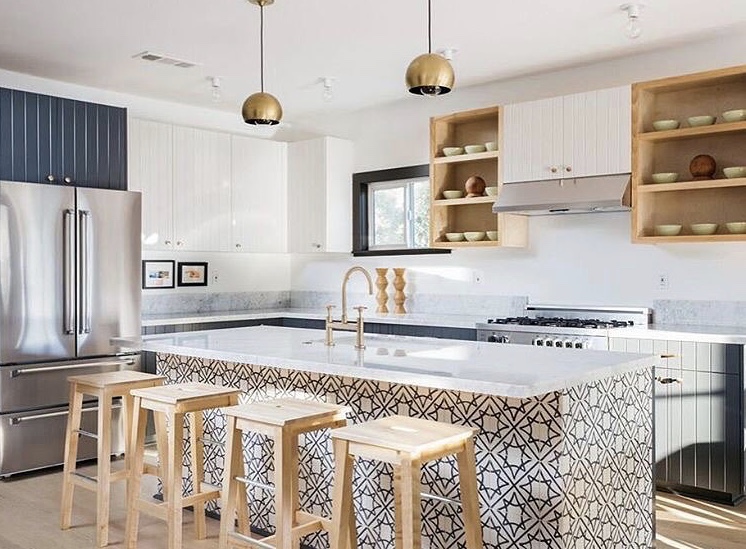 Check out this post and this post for some other examples of modern kitchens where the simple addition of Granada Tile's patterned cement tiles equals makeover magic, bringing them to vividly to life.