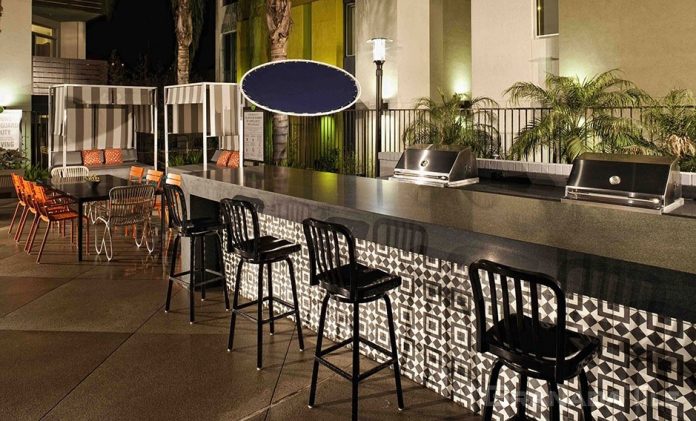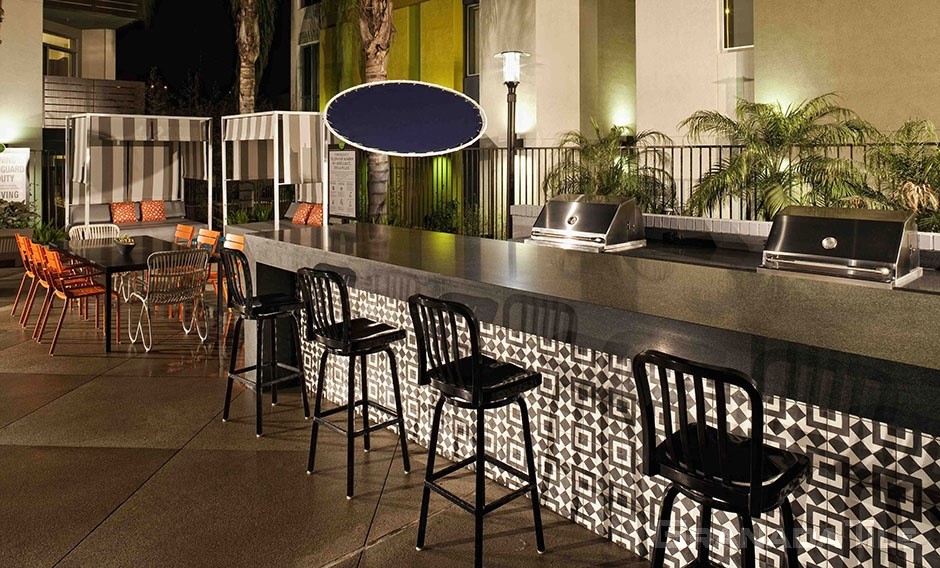 Make Your Patio or Deck into Your Favorite Room
March 20th marked the first official day of spring! And if you're anything like us, you've been dreaming about warmer, longer days, and mother nature in all her glory. For design enthusiasts, spring is also the time to begin dreaming of new home projects. If your outdoor space is less than inspiring, you may be feeling a bit underwhelmed by the idea of more nature time. But there is a simple option for turning your backyard into one that inspires you to spend more time outside relaxing and entertaining on the patio: outdoor cement tiles.
We love outdoor cement tiles because they liven up patios, decks, and more. With their durability and endless design possibilities, outdoor patterned tiles can turn an under-used space into one you can't wait to spend time in.
Ways to Use Outdoor Cement Tile
From the patio to a retaining wall, there are many ways to use cement tiles outside the house in your outdoor space. It's time to get creative!
Here's a list of some of the many ways you can use cement tiles outdoors:
On the patio floor
On the floor of a covered deck
On a retaining wall
As a feature detail around the entryway of an outdoor wall
On outdoor steps
On an outdoor fireplace
On the floors and backsplash of an outdoor kitchen
On the outdoor kitchen island
On a bar area
On built-in seating
Around a fire pit
Lining an outdoor shower
Have any ideas yet? No matter what your outdoor space looks like or how it is designed, you can use tiles outside the house to transform it.
How Not to Use Cement Tiles Outdoors
Because cement outdoor patterned tiles are durable and able to handle mother nature, they are a practical material for your outdoor space. However, outdoor cement tile works best in warmer climates because the freeze-thaw cycle of four-season yards can cause damages. Also, don't use cement tiles around a pool because the chlorine and other treatment chemicals can degrade them.
How You Can Use Color to Update and Improve Your Outdoor Area
Just like the inside of your home, color plays a big role in the look and feel of a space. For your outdoor living area, think about what type of atmosphere you want to live and entertain in. Do you want something that complements nature and looks organic and natural? Do you love the look of traditional decorating that mimics the elegance of historical homes and gardens? Or, do you love the juxtaposition of nature with modern geometrical lines and shapes with bold colors? Outdoor patterned tiles come in so many different designs, shapes and colors that you can choose your perfect combination.
Nature-Inspired Hues
Organic tones like pine, sage, sky blue, taupe, chocolate, butterscotch, and levels of grey can turn your backyard space into a Zen-like atmosphere that works in tandem with nature.
Grey cement tiles outside the house used on the floors and around seating areas look both soft and contemporary. This look has been especially popular in spa settings and outdoor bathing areas.
Bold Colors and Combinations
Bold classics like white and black can look both traditional and modern, depending on the type of pattern you choose. Black and white outdoor patterned tiles in a filigree or Moorish design look traditional and elegant, elevating a space's class factor. Modern black and white tiles in bold two-toned designs or geometric patterns look trendy and a bit bohemian.
How you pair your tiles with furniture is the next consideration. Using bright, fun colors like rose, coral, terracotta, yellow and bright blue turn your backyard area into a lively space ready for a party. Natural greens, grays, whites, and creams can compliment your outdoor cement tile and keep the space serene.
3 of Our Favorite Designs Using Outdoor Patterned Tiles
Here are a few of our favorite outdoor spaces that have used tiles outside the house to elevate their backyard space.
Midnight and Hawk Patio Floor in Buniel Design by Emily Henderson
We love that the outdoor cement tile used for this patio floor stands out in a bright and fresh way, but still complements the serenity of the outdoor space. Serving as an area for dining and entertaining guests, this patio definitely elevates the typical outdoor BBQ experience.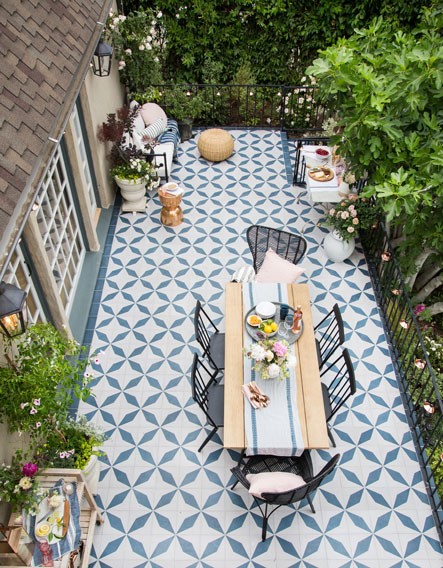 Wow, what an incredible way to say, "Welcome to my backyard!" This Spanish-inspired outdoor wall and entrance use a few different colors – terracotta, yellow, chocolate, and turquoise –  to complement the greenery and add contrast. We love the teal blue on the door and the multi-colored outdoor patterned tiles surrounding the doorway.
Talk about the ultimate outdoor entertaining space! While this photo takes place at a bar in Hollywood, you can do something similar in your own backyard. Build a basic bar tabletop with bar seating and cover the front of the bar with unique cement tiles. This space uses bold geometric black and white cement tiles, making the space look trendy, upscale and elegant.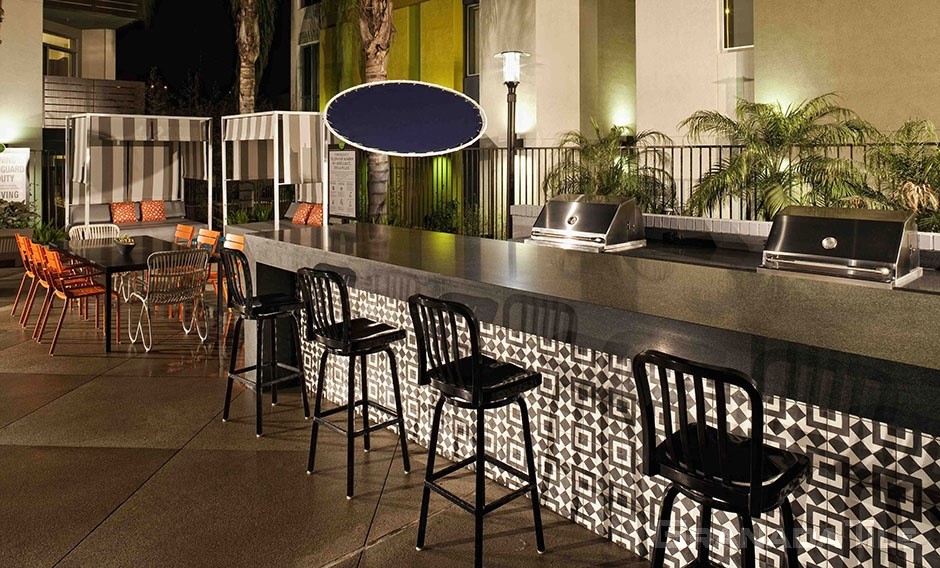 Bonus: Consider using two or three different outdoor cement tile designs to create the look of a rug or runner along an outdoor patio or porch. This design detail looks super sophisticated and makes the space even more unique.
Contact Granada Tile to Customize and Order Your Outdoor Cement Tile
Are you dreaming of your perfect outdoor living space? We're ready to begin the process! Browse through our lookbook catalogs for more inspiration, look through our collections to get ideas for outdoor patterned tiles, or simply contact our sales team with your idea and we'll help you create your own custom cement tiles. You can also order your tiles using the steps laid out on this page.
By the time the warm weather arrives, you'll have an outdoor space that looks like it came from a magazine, all the while allowing you to enjoy the outdoor activities you love most.
Get in touch with Granada Tile today!