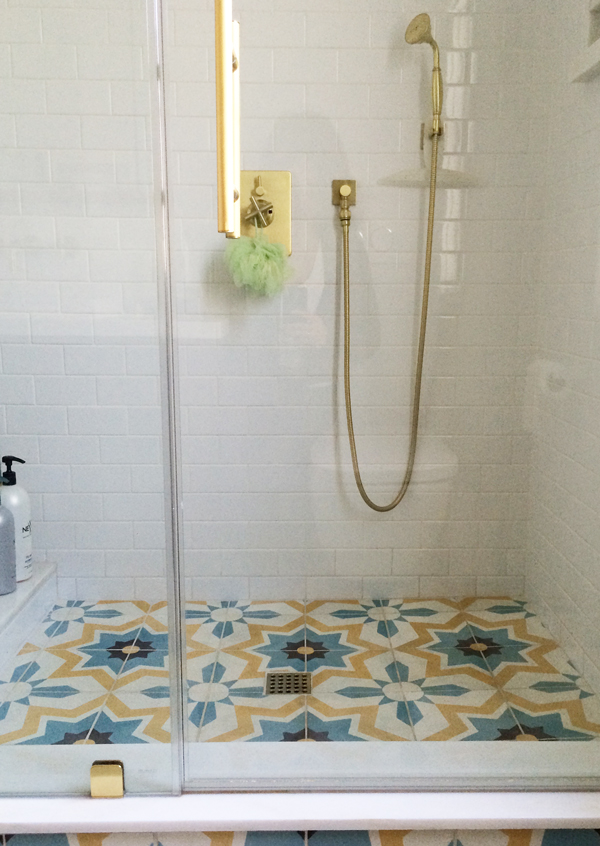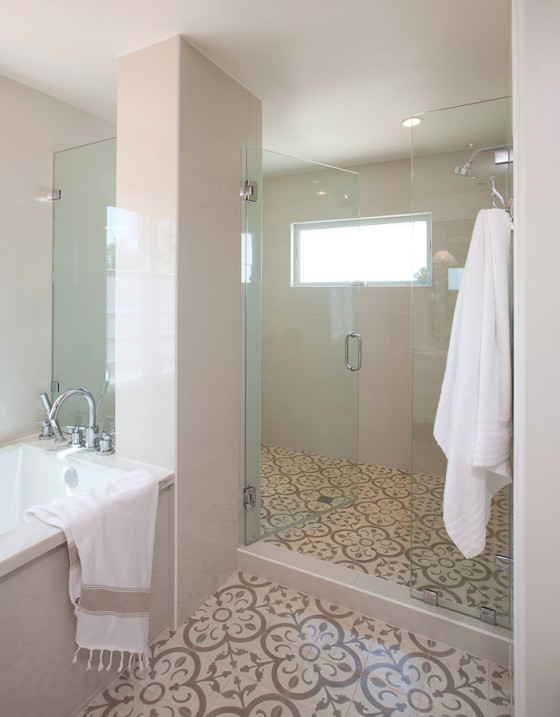 Beyond their beauty, Granada Tile's cement tiles are a great choice for a shower stall floor tile installation because concrete tiles are less likely to be slippery when wet than their porcelain tile counterparts.  Although encaustic tiles feel smooth and velvety to the touch, when seen up close cement's surface has a natural variation that gives it some "grab".  And, because concrete is naturally porous, instead of beading up on the surface or forming a film as water is apt to do on glazed tiles, water is absorbed by the tiles. Above, Normandy cement tiles bring elegance to an Arcadia bathroom's shower tile floor. Below, in an all-white bathroom, Granada Tiles' Fez concrete tiles, in in-stock blue and white, bring a touch of whimsy to this shower's tile floor.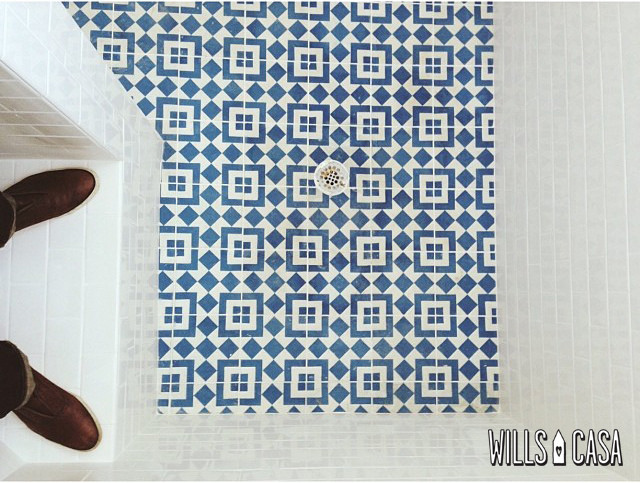 Below, custom-colored Estrella encaustic tiles bring a touch of the Greek Isles to this bathroom. Extending the bathroom tile floor into the shower stall tile is one quick trick to making a small bathroom feel bigger.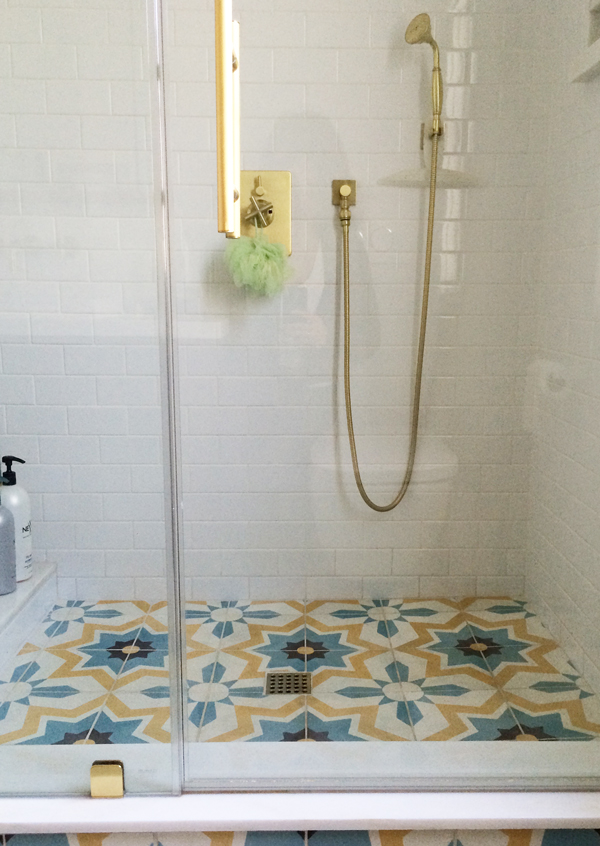 The qualities that make Granada Tile's cement tiles perfect for a hardworking coffee shop floor tile or restaurant tile floor — in addition to their beautiful designs and vivid colors, our concrete tile is long lasting, easy care and low maintenance — are the same ones that make it perfect for your home, whether used as shower floor tile or shower wall tile, bathroom floor tile, kitchen backsplash tile, fireplace tile surround or outdoors as patio tile.  Start by visiting our cement tile web store to peruse our large selection of in-stock handmade master-crafted cement tiles and call us today at 213-482-8070 to discuss which of our encaustic tile designs would be perfect for your home or restaurant project.